Know what you want from your business
Not every business can manage one person. Before you make a decision whether to hire a team or is it better to work alone, you need to understand what is best for you. If you want to work on a large scale — the team probably won't hurt. But if the main thing for you — the freedom to conduct business the way you want, there is no need to change anything.
However, sometimes the only way to know is to try both. Larry Keltto, publisher Blogthusiast and author of "the Life of an entrepreneur-singles" (The Solopreneur Life), and he is one of these lonely entrepreneurs, although in the 90s he was really trying to scale your business, hiring several employees. In an interview with Small Business Trends Keltto said:
"My business became more profitable, but I was not happy about that. I was spending too much time managing other people and sales, and it wouldn't let me do what I love."
Be prepared to sacrifice profits
One of the main disadvantages of the business alone — the fact that often these companies bring not so much money as a more traditional. It is impossible to do as much under the power of the whole team. If you feel that you want to do everything yourself, be prepared to sacrifice some potential income.
Maintain own responsibility
As for the only answer you in terms of speed and quality of task execution, you should only rely on yourself. You will have to find a way to support self-responsibility — perhaps with some system of incentives or a very strict schedule.
Don't limit yourself because of personal qualities
Contrary to popular belief, a successful entrepreneur alone can become almost anyone. You don't have to love solitude, to successfully manage the business without assistance. Keltto said:
"I think there is a stereotype that entrepreneurs are lone entirely of introverts. In my experience I can tell that among these businessmen are not more introverted than the average in the population".
Quickly respond to new opportunities
One of the main advantages of independent business — that you do not need to consult other people when making important decisions. So as soon as you notice an opportunity that you think is useful for business, grab it immediately. Use your advantage — and one day it can help you to bypass other businesses.
Let your freedom become your strength
Here's another important benefit: no need to answer to anyone but yourself. You will have to maintain responsibility, but you don't have to be hostage to traditional business practices just to satisfy the rest of the team. So if you work better in a non-standard schedule, or unusual conditions — you can do as you like, and sin not to use it.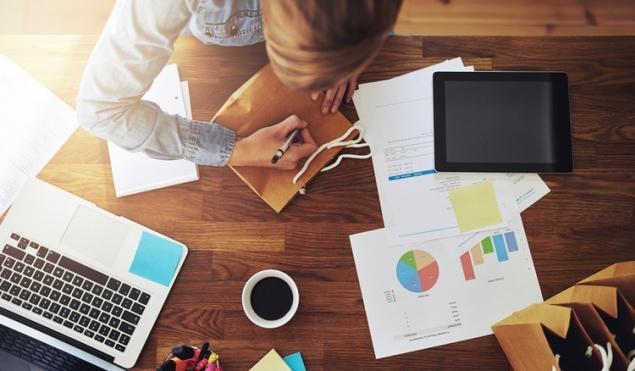 Continuously learn by experience
The owner alone is responsible for all aspects of your business. But when you are creating a new company, it is impossible to be an expert in everything. So you have to keep an open mind and be willing to learn about new aspects of their business on the go.
Develop a variety of skills
Most entrepreneurs-individuals start a business because you already have some set of skills. Perhaps you are talented at carpentry or web design. But to successfully run a business alone, you also need to understand marketing, accounting and many other things. You have to work hard to develop skills that were not given to you from nature.
Use advanced tools
Fortunately, there are many tools that can help the businessman with the tasks to which he has no special talent. Use online platforms to deal with such things as taxes and planning. Don't do everything manually.
Automate everything you can
Invoicing, sorting letters and sending out marketing communications tasks that are easy to automate, not to spend their time and resources.
Celebrate achievements with others
A well known disadvantage of doing business alone is that you have no one to celebrate the success or the transition to a new major stage. So if you did something than can really be proud of, don't forget to celebrate with friends or family.
Looking for support on the side
It's good to have someone with whom you can celebrate the success, but the same can be said about hard times. When you need advice or just want to talk, don't hesitate to enlist the help of family, friends, or mentors.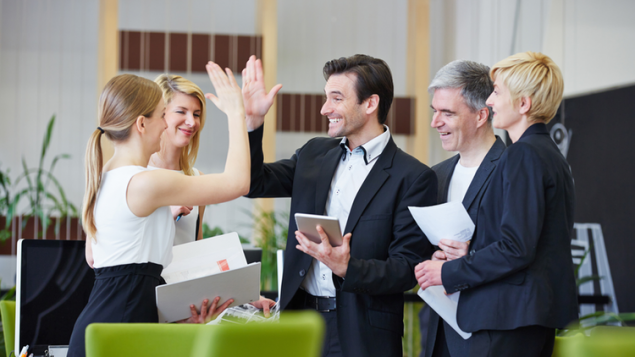 Focus on the goal and not on your Hobbies
Affordable explains: "In the world of entrepreneurs-individuals are very often heard the phrase, "you should do what you love". But you must move pursuit of purpose, not passion. Passion is emotional, irrational euphoria, which happens in the beginning of the relationship. When a business based on passion, it is very difficult to survive the first serious failures. Love can quickly turn to hate."
Set financial goals
Finance — a measure of success in any business. And even if you have to sacrifice some part of profit to keep the independence of business, you still need to regularly set goals for income and growth.
Take into account your personal needs
Nevertheless, the money for business-individuals is not everything. You need to stay happy and healthy. Keltto said:
"Entrepreneurs are single should consider the state of your body, mind and personal relationships. Your health in these three areas determines how successful (and sustainable) business will continue".
Plan breaks
If you want to create a schedule that will help you to stay healthy and happy, it is important to include regular breaks. Keltto said:
"For entrepreneurs-individuals typically run continuously, or at least to think that they must work constantly. But it quickly leads to burnout."
Work on workplace
If you regularly work from home, take care of the organization of the space, which is not only comfortable, but also optimized for high performance is very important for a successful business.
Think about coworking
If you prefer to while working you are surrounded by other people — it offers a variety of coworking. Just choose the one that will be affordable and will offer a plan suitable to your needs.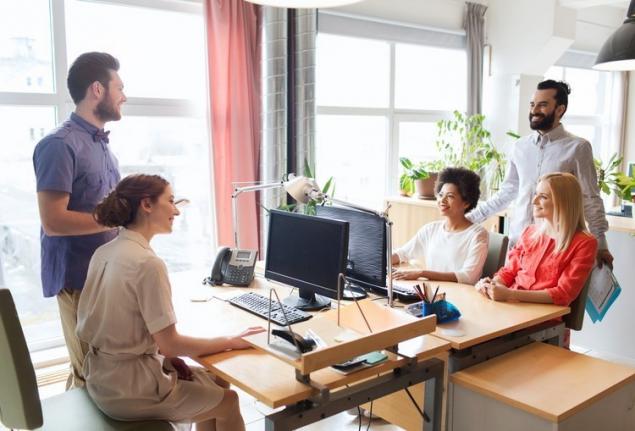 Find of like-minded entrepreneurs on the Internet
There are numerous online communities that will allow you to regularly interact with people working in the same industry or share your interests. Find a few forums, Twitter feeds and other community resources that will help you to share your ideas and meet other people.
Get ready for irregular income
Doing business alone can not only lead to some reduction in profits, but also make it unstable. If you get sick, arrange a holiday or simply faced with a downturn of sales, you will earn a less than good month. It is useful to have such a case of an emergency savings account or another source of income to stay afloat in difficult times.
Be patient in waiting for success
The business that you manage yourself, will be somewhat longer to grow to the point where you feel comfortable. If you just started, and already faced with unforeseen difficulties or low profits, do not rush to quit. To grow a successful business yourself, you may need much more time than when working with a team. If that's what you really want, you should work hard and be patient.  
P. S. And remember, only by changing their consumption — together we change the world! © Join us at Facebook , Vkontakte, Odnoklassniki
Source: insider.pro/EN/article/49871/