To start exercise it's never too late. Here are some simple tips that will help to make the gym your favourite place.
IN the MORNING I WANT to SPORT
If you decide to do every morning at the same time — this is the first step on the road to "obsession" for sports. Research at the University of North Texas has shown that morning workouts become a habit faster than daily visits to the gym. Also, if you've trained in the morning until the daily problems and the debris fell on your head, the chance to cancel the session due to other things rapidly falling.
SIX WEEKS
Need at least six weeks to develop a useful habit. That's how much time it will take for you to notice that your body became more pronounced in females, sports and relief. Who after this will want to come back to their previous forms? In addition to beautiful body, in six weeks, you will fully experience the post-workout state (lightness, pure thoughts, good mood), and simply relax on a chair will not bring you such pleasure as before.
FIND YOUR SPORT
If you once went to the gym or to the gym and did not get any pleasure, do not think that then you'll like it. In the world invented so many sports that somewhere there is a lesson for you. You have to run the exercise with the joy of escaping from your daily routine, and if time in the gym flies by, then you have found her. Don't think about the sport "need for training", think "I want to practice". It is not necessary to speak about "exercise", this blows the regular routine. "On the run", "to the gym" — so classes are perceived in a positive way.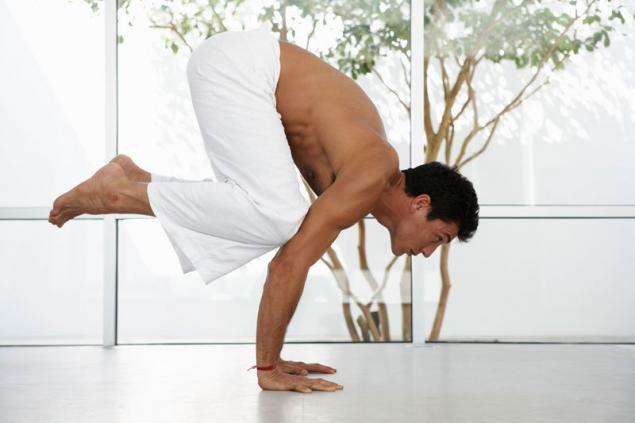 MOTIVATION COACH
Many now say that a personal trainer is, firstly, expensive and secondly, without it everything is clear. In fact, the coach knows about the sport immeasurably more than you. Just try a few times to work out with a trainer and understand the difference. Another plus — the trainer motivates the accomplishments, and motivation, as you know, steers the human mind.
MOTIVATION OTHER FANS
If you are a complete misanthrope, sports group will quickly accustom you to the training. No matter how many people — the whole gym, one group or even one friend for Jogging in the morning. You have obligations to other people, who are often pushed to exercise, even if very lazy. And even a motivation to be better or at least no worse than others. The spirit of competition — the nature of homo sapiens, and you just can't resist.
EVERYTHING SHOULD BE EASY
If you demotiviruet yourself in the sport and pass through half the city in the fitness centre, tomorrow bad weather can become an insurmountable obstacle. Choose the gym with the future in mind, pick the best place and time. Place to train can be close to home or near the office (all of a sudden pull on the treadmill at lunchtime).
INVEST the MONEY
So it turns out that if you paid for the training, "toad" will not allow you to skip them, and the more paid, the more often you go. If you spend a quarter of the salary classes with a personal trainer, how can you stay home? New running shoes, GPS watch, paid app for running, yoga Mat — all these things will be judgmental to look at you, Recalling about the money wasted. You just can't stand it and go to the gym.
Do NOT "TRASH"
Many beginners end up healthy sports person due to a trivial injury. After a workout, when muscles are sore is fine and maybe even nice, but when you're being tired, you feel sick and exhausted, it's time to reevaluate your pace. Reduce the load and build a plan that will very slowly increase them, and better yet hire a coach.
EXPLOITS AND SOCIAL WHIP
Body is beautiful and feels great, but the motivation is gone. So, you need something more, for example, new records. Install the application, which calculates calories burned or steps, and throw themselves into the challenge. People with a certain temperament only thing that helps. You can use the opinion about you as athlete. Tell everyone that you exercise, integrate your app with social networks and brag about how many kilos you lifted and miles run. It's a great social whip, driving you to workout.
Find YOURSELF a STICK
Someone needs a whip, and someone can't live without gingerbread. Health and beauty is the carrot that once and did not notice, so you can find other small pleasures. If music is your thing, make the best playlist and listen to it only while running, if you can't live without dessert, prepare a special divine dessert only after a workout.
COUNT CALORIES
Study at Stanford University showed that people who are hit by inactivity and excess weight is not only exercise and diet missed their lessons less than those who just played sports and ate normally. If you count calories, you always know how much you need to run, dance or swim in order that a delicious cake does not become belly fat.
I SEE the GOAL, I SEE NO OBSTACLES
Unachievable targets will quickly lower your arms and squeeze you to the couch or the bar. Set measurable goals in the short term and in the long term. For example, lose five pounds in two months, and by the end of the year to lose ten. Can hang on the trousers mean that you have to climb or photograph a beautiful body, which you should have.
NEED a PLAN
IN 2002, British scientists conducted another study: 91% of people who were part of the training plan two weeks ahead at least once per week it was performed, in contrast to those who have been to the gym spontaneously, at the behest of the soul. The plan helps to enter the sport in the daily business and take out a form if today is exercise.
The mystery of the WORKOUTS
You can turn into a ritual everyday actions and repeat them all the time before training. The brain is so accustomed to him that, after your ritual on the machine you go to the gym or for a jog. It can be anything you want to hear some track to roll out the yoga Mat on the floor, drink a Cup of yogurt.
SOMETHING UNUSUAL
If you get bored just run around, look for interesting options associated with the sport. Themed runs and other sporting events will be a great motivation. But if you yearn to help people, it is also a great motivation for sports, and do, and feel good man.
PLAN a VACATION
Vacation would like to spend whole year to bask in the memories, so everything coming to him seriously. If you like beach holidays, showcasing stunning shapes and five hundred pictures are a great incentive not to miss a single workout and counting calories. If you decide to go to the mountains for six months to leave the desire to conquer all the climbs will chase you on mountaineering training and all that sort of thing. Take an active vacation: skiing, snowboarding, Hiking, climbing, diving and much more. After returning from this vacation, you'll get used to actively relax and appreciate all the buzz from the sport.published  
P. S. And remember, only by changing their consumption — together we change the world! © Join us at Facebook , Vkontakte, Odnoklassniki
Source: fitness.izum.ua/articles/kak-sdelat-zanyatie-sportom-poleznojj-privychkojj_218304