Once I got divorced. The experience was for me very difficult, extremely painful, and... perhaps necessary. It was then that I realized that the time will come, and I will definitely learn how to behave in marriage, the relationship was happy and long.
It so happened that I not only continue to learn in his new home, but working on the issues of family happiness with my clients during groups and individual sessions.
Scale the situation
Every time in family life might be some controversial or confrontational situation, it's important to omit nuances, making the situation more global. I in this case it helps to ask yourself the question: "This leads me to a greater or lesser happiness? This is what I dreamed?" In answering this question for myself, I already know what to do next is to relax and let go of the situation or to defend its position.
Konfliktuete!
Being in conflict, it is important to realize what is happening right now. That's what I asked myself: "What do we now divide the power, victory, control, justice, something else?"
And yet, being in conflict, it is very important to be able to swear. By nature I tend to avoid the conflict, "to sweep under the rug" their dissatisfaction and complaints in the hope that "this too shall pass". "Let me wash the dishes. Tell me what to do and I'll do it" — that's how I act in conflicts before, and it didn't lead to anything. More precisely, brought to losing yourself in the relationship.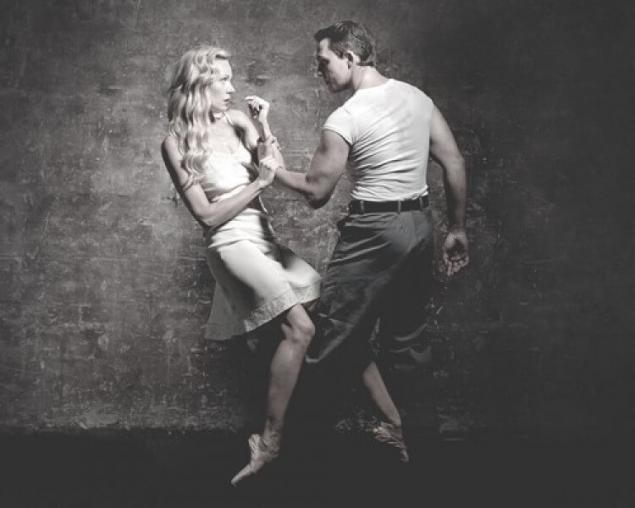 Now it's obvious to me: the ability to clash is one of the fundamental and narrow places in a healthy family. I say this not only from my own experience, but seeing my clients ' requests.
My current wife did not know how to interfere. And I'm not ashamed of that in 15 years of marriage, we have repeatedly appealed to family therapists. I'm even proud of these appeals — they helped me build what I hold dear; family therapists has taught me to find balance in the conflict between the defense of its borders and support. And if earlier our conversations in the conflict was "I don't want to hear!" and "me too!", now they have changed to "I will try to hear you" and "I really want to know what you feel."
When we have learned to live a conflict-thus, we have reached a new level of responsibility, freedom, maturity, security, and as a result, a new level of family relations, a new level of mutual access, where everyone was ready to reveal himself in the relationship deeper than before. What does this mean? For example, consider two abstract family (in fact, each of these families is my wife "before" and "after" of our changes), where they in different ways are the conflict.
The way to resolve the conflict, or "Always positive"
— I'm fat?
— No, you are the most beautiful.
— I'm smart?
— No, you're a genius!
Option B, or conflict with the flavor of negativity"
Do you know this? A pair of "sweeping conflicts under the carpet", live for so many years, but a lifetime! At first glance it seems that the participants are sincere, but sincerity in her cheap component, a kind of childish sincerity, built just for support. To give positive information to the partner is always easier: less risk. But, alas — this approach to resolving issues within the family speaks of neutrality, not ready to hear something difficult to make changes. ... Leads to a dead end. Even if the partners continue to live in couple, it will be a marriage of inertia, and it can hardly be called happy.
— I'm fat?
— How much do you weigh?
— 72 kg.
Two kg is clearly unnecessary!
— "Clearly unnecessary" — it hurts. If you say "Two kg disturb me", I will be less insulting.
— Well, one of your two extra pounds bothering me and bothering a second more!
To communicate in a similar vein, it will require a lot of maturity and responsibility. But in this version you have more tools to really look at things. But, of course, to interact in this embodiment, a desired constant mutual adjustment, sensitivity to each other, love and self-sufficiency. And then neither of them will be forced to take responsibility for the second side (anyone know the option of mutual responsibility, when at the slightest wind causes hard feelings, accumulated dirt, and in the end sounds manipulative: "I'll say nothing, so as not to hurt you").
Be sincere!
Sincerity is a story not only about how to support each other ("Where's the body?" "The corpse in the garage" "Oh, good, you're sincere with me"), but the story about how it is important to be responsible and thoughtful in the relationship. And if failed to be critical and thoughtful, do not interfere in the process of dialogue ("Where's the body?" "The corpse in the garage!" "Well, fool! Go bury you!") give the half on the head or other parts of the body.
And — the main the good news is, in this embodiment, when between spouses there is a contract about the opportunity to hear from a partner not only positive but also negative information, the family is able to grow, she has a real future, which is called happiness.
Live crises with taste
In the moment when you learned how to interfere and tried to work on that sincerity in the relationship, you can move on to the next stage of family development, level "advanced" — the one where you must learn how to live through crises.
Many fear the word "crisis", but...
...A crisis is not necessarily a bad thing. Rather, each crisis is an important and necessary step for the development of the family. The crisis of three years, seven years of crisis, climax, crises of maturity (the birth of a child, the child went to school, leaving the child in the army, enrolling the child in an institution, retirement) — these transitions from stage to stage familiar to all. And for many couples these phases together way was devastating. And it is clear! The crisis is when the old is already impossible, and under the new, you still do not know how. But after every night comes the dawn: we should learn to live a new life, and in the next ten years of your life will sparkle with new colors, it will be easy, understandable and predictable — and you will again speak with one voice and to fall asleep in an instant. However, it will be exactly until the next crisis, yet again, will not have to change everything and relearn each other.
Such a journey can take only a couple have mastered the variant B of behavior in the conflict: equally fluent and a kind word, and a log (which is useful if the partner to you: "Nothing good is not waiting for us here, go ahead", starts to slip: "what if?.."). No "if"!...
Ashore quietly sneaked out of love...
Did Vysotsky "Ballad of love" after the flood love slips ashore. In life happens differently. How many times have I accompanied clients in the divorce process, many times I've seen the process behind the rage, hate, vindictiveness on the surface of life, for it cleared of emotions and claims the space, the love is just flowing. That every time very powerful. And every time I'm in such moments you remember about your own happiness. My wife and I really appreciate it. Very for him stand. When we fight, I know the value of his happiness, shouting: "You can't stop me to be happy! No one will disturb my happiness!" I really wish all couples — especially those who are now experiencing not the best times — to deal with them. Go to a new level. And to live happily ever after. published  
P. S. And remember, only by changing their consumption — together we change the world! ©
Join us in Facebook , Vkontakte, Odnoklassniki
Source: www.littleone.ru/articles/more/zdorovieipsihologi/1458