How to do a facial massage to stave off ageing and delay the appearance of wrinkles. This massage is advised to do a French beautician Joelle, Sicko. Among her clients stars such as Monica Bellucci and Renata Litvinova. You've seen their faces! Massage must be done every day, it is very simple and will only take a modicum of your time.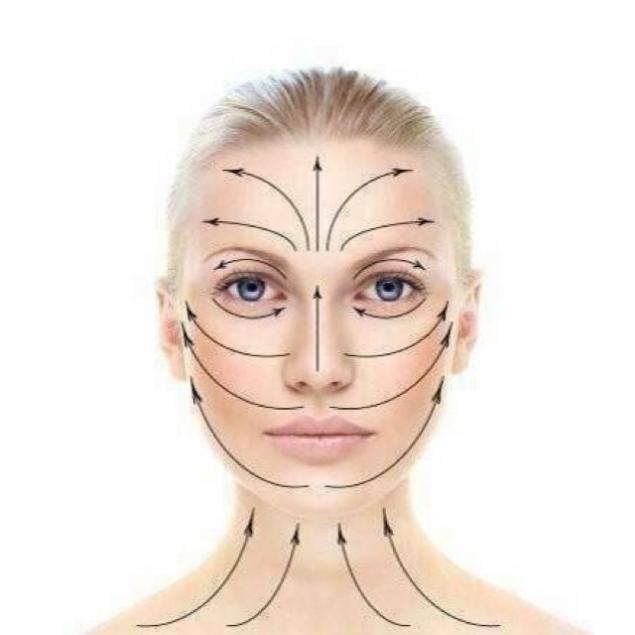 "Massage is simple to the ridiculous, says Joelle. Is it good: if it took a lot of time and effort, no one would be doing it". It can be done at different ages and for all skin types. Getting rid of many wrinkles, increase elasticity, fresh color — all the result of facial massage from the famous beautician. Also, this massage adds to the effectiveness of creams and other products for the face. They should be applied to the face immediately after the massage.
Perform facial massage 1 times a day after cleansing and before moisturizer. Make sure of the time: how much more efficient it would be if every action to do more than 60 seconds.
Here are 3 elements that need to be fulfilled.
Strengthen the lymphatic system
Slowly push your index, middle and ring fingers on the skin in the direction from forehead to décolleté. Making such movements, we stimulate the flow of the fluid, which remove toxins from the body — lymph. This will reduce the puffiness and improve complexion.
Increase the elasticity and firmness
Thumb and forefinger seize and gently lift the skin. Actions do not need to perform rough and aggressive, it will not help efficiency. This phase of massage is a good exercise for the skin. In what direction do the procedure — doesn't matter. Do not forget about the skin around the eyes, neckline and neck.
Stimulate blood circulation
Relax your hands and gently Pat her cheeks. You need to do it with your fingers. Remember, your goal is a slight reddening of the skin, not to hurt yourself. Such pats stimulate blood circulation, enriches the skin with oxygen and increase its tone.
Beautician during his visit to Moscow, commented on his massage: "Studies have shown that the new cosmetics will be more effective when applying facial massage. Although I'm sure it also increases the effect of any cosmetics". You can watch the video in which Joelle on itself shows the elements of massage. published  
P. S. And remember, only by changing their consumption — together we change the world! ©
Join us in Facebook , Vkontakte, Odnoklassniki
Source: miridei.com/idei-krasoty/uhod/massazh-litsa-kotoryj-prodlit-molodost/