"The worst unbelief is unbelief in yourself." Thomas Carlyle
What do You think is the basis of success in any business?
May be good knowledge in this field of activity, experience, outstanding intellect, or, as they say now, most internal energy?
Nothing of the sort! The basis of success in any business is a special kind of faith:
faith in yourself – faith in your capacity to attain success
.
In the Sacred book of all Christians — the gospel says a lot about the need to believe and the opposite of faith – doubt. Christ says to his disciples: "Verily I say unto you, if ye have faith as a grain of mustard seed will say to this mountain, "move from here to there" and it will move; and nothing will be impossible for you" the Apostle James, speaking about the importance of faith adds that it is impossible to doubt, "because he who doubts is like a wave of the sea, the wind and tossed".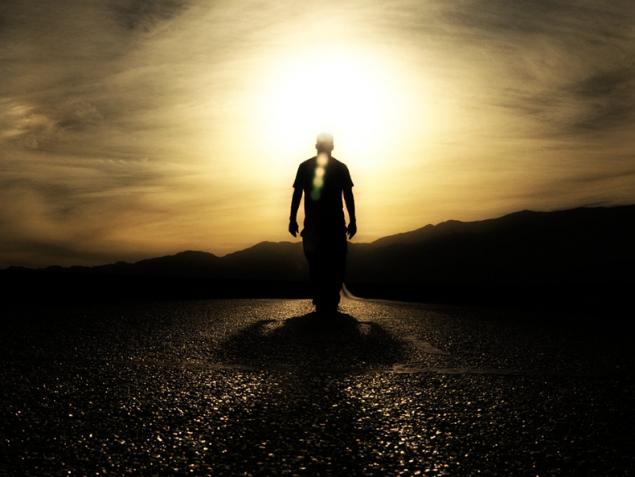 Ancient Tibetan wisdom says: "
the Question of betrayal is equal to
". The person who doubts herself, betrays himself. The ancients generally well aware of these truths – even fifty years before the birth of Christ, the Roman poet Virgil wrote: "
They can because they believe in
".
Those who reached the heights of success, too, know how important it is to believe in yourself. Here are just a few of the sayings of great men:
"Talent is faith in yourself. In their strength." (Maxim Gorky, the great Russian writer)
"If you do not believe in yourself, you cannot be a genius" (honoré De Balzac, the great French writer)
"Faith in yourself there is something beautiful because it is a sign of a person, conscious of their ability" (Thomas Hobbes – English materialist philosopher)
One modern, successful Russian businessman to a reporter's question about what the secret of his success, he joked: "In a blunt self-confidence, idiotic optimism and deafness to common sense".
Confidence
How much negative meaning attributed to this word in the minds of many of us parents and teachers. Self-confidence is faith in yourself. And do not play with words, saying that "arrogance is a bad quality, and belief in yourself is good." Self-confidence and faith in himself are one and the same. I personally love the following definition of this concept:
"Belief in yourself is the belief of man that he will succeed".
So why grow our doubt in ourselves, doubt in your ability to achieve something in this life?
Psychologists know from childhood. Namely, from the wrong approach to the education of the child. Just remember how much effort is applied by parents and teachers for children thought in the same patterns that his teachers think (or not think), and most importantly – to make him feel weak and insignificant (more stupid, weaker, in any case, felt himself humiliated in comparison with parents and caregivers). What smart means of destruction of faith in itself, gives our system of education.
Just remember from your childhood – was there a educators say
"- Grow up – will understand!";
"Chicken eggs do not teach!";
"- You still early to talk about it!";
"- Do as I say and not clever! (in this case we have in mind – "think as you speak");
"- You live with me – then you will know" (meaning – "don't think because they don't have you is it right");
"We must respond, as it is written in the textbook – there is nothing to carry the gag";
"The essay on literature should write what was said of literary criticism!", etc.
Even worse are the insults that parents and some teachers "reward" of the child in childhood: "you Fool!" ("Moron!"); "Stupid!"; "Quitter!" ("Lazy-bones!"); "Muddle!" ("Goonies!"); "Idiot!" ("Idiot!"); "Hands" ("Hands curves"); "Sarahliz!"; "Wimp!"; "Anorexic!"; "Mumbler!", etc.
Psychologists know that the child unconsciously believes their parents and carers. And when they tell him that he is "Stupid" or "Lazy", it acts as a hypnotic suggestion. Actually the phrase is the suggestion (suggestion).
Compare: "don't worry, you will succeed!" and "Rubbish!".
The first supports the belief in yourself. The second destroys it. Fortunately the child never believes fully, that he really "fucked up", "moron", "lazy", "stupid", etc., but unfortunately, he still always believes in it (albeit unconsciously, this is not important): it said so mom (dad, grandma, grandpa, teacher, etc.). All. Belief in yourself is undermined. He's starting to doubt yourself and your abilities.
"Doubt equals betrayal," he takes on the systematic betrayal of the experience itself: the betrayal of their abilities (read the betrayal of the fact that it was laid by God or Nature). The family and school hammered children that being opinionated is bad.
Why do they do it?
– Yes, simply because self-confident child is troubling to parents and teachers. They are simply afraid that they will not be able to manage. After all, confident child, from the point of view of parents and teachers "has the audacity" to have their own opinions about certain events. And if he has his own, distinct from the educators, the opinion, the uneven hour he will act not as teachers (well, still, "God forbid" a child will be more successful than their teachers is also a blow to their self-image).
For handling the child suppressed, his faith in himself, his belief that he is able himself to something within his mind, his belief that he is able to achieve something in this life. Such is the price of handling. Most people are much stronger than they think, they just forget sometimes to believe it.
How to develop faith in yourself?
Perhaps, there are three recommendations that you should follow:
First – forget everything negative that was said to You about Your abilities and Your parents and Your teachers. When You climb once again to mind thoughts such as "I'm a loser, I have nothing" — just smile, say mentally, with a sneer, "well, thank you!" to all those who once inspired You with ideas about Your "inferiority", kindly smile again, this time to yourself and tell yourself when you do this, mentally "I'm doing it again, but no, I'm not going back" and is determined to chase destructive thoughts about his failure out of your head.
Says Mikhail Efimovich Litvak: "
Life thing is easy, if You find it hard – just means You are doing something wrong
". So, when something does not work we must stop for a time to act, to sit down and think about it: what am I doing wrong and where I can glean information about the correct course of action? The answer to this question is usually serious advances on the path to success.
The second way is to do it, as his time was well articulated by Dale Carnegie (although he does not claim authorship of this technique): "
to develop faith in themselves
, he says,
need to do exactly what you fear to do and carefully disassemble the most successful cases from his experience
".
The third is a recommendation from the author of "Notre Dame de Paris" — the great French writer Victor Hugo: "
avoid those who are trying to undermine your faith in yourself. This trait is peculiar to small people. A great man, on the contrary, inspires you the feeling that you can become great
". In fact, "the world is too many people willing to write you off. You don't need to do it yourself".
And in any case, good to remember: "If you do value yourself low, the world will not offer you any penny more." published
Author: Michael Litvak  
P. S. And remember, only by changing their consumption — together we change the world! ©
Join us in Facebook , Vkontakte, Odnoklassniki
Source: www.facebook.com/mihail.litvak.37/posts/1009474905814138