To get rid of excess weight, cleanse the body of toxins, feel the rush of fresh energy and vitality will help us ordinary buckwheat flour. Today I will introduce You to the wonderful, natural tool for healing that will help significantly improve the condition of the body, it is cleansing with kefir and buckwheat flour.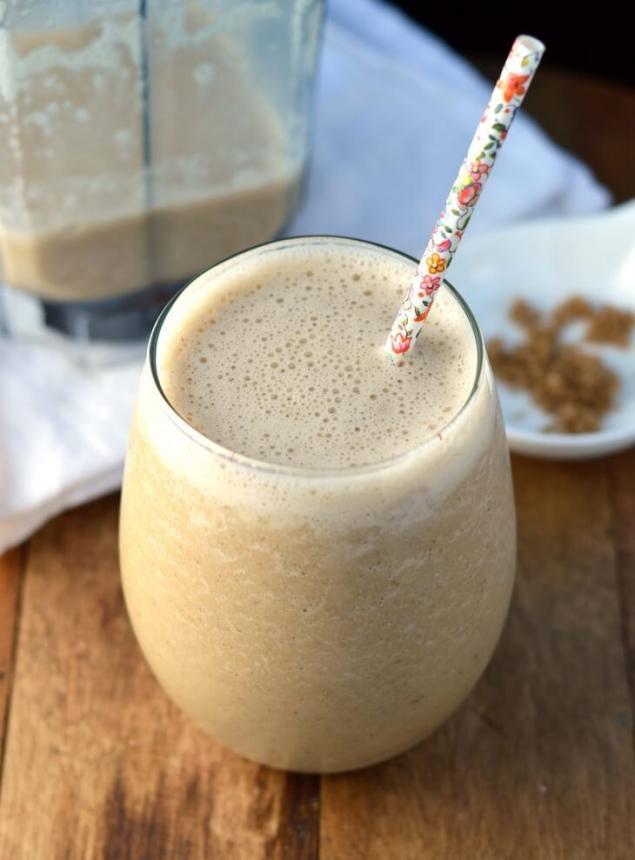 Health benefits:
Lowering blood sugar levels and cleansing the blood vessels;
Cleansing the intestinal tract, normalization of work of intestines;
Improvement and normalization of metabolism;
Improving the functioning of the pancreas.
Kefir and buckwheat flour recipe
Ingredients:
Buckwheat — 1 tbsp;
Yogurt — 1 Cup.  
Preparation:
To prepare the cleansing mixture is recommended in the evening to the morning to drink a medicinal dose of yogurt with buckwheat flour.
1. Buckwheat to be ground in a coffee grinder, that way we can make flour from buckwheat.
2. The obtained buckwheat flour added to the yogurt, mix well and put in refrigerator for one night.  
How to take:
In the morning half an hour before Breakfast to drink a healing cleanser. Cure cleanse — 14 days. Then make a break for one month, after the break, repeat the course.  
Use buckwheat flour
Buckwheat for protein and oil content than all other cereals. In combination with milk, buckwheat can replace meat. The healing properties of buckwheat:
Strengthens the nervous system and blood vessels.
​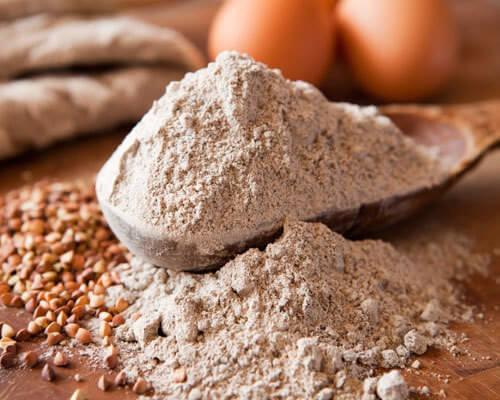 Increases the body's strength and muscular endurance;
Helps to cure diseases of the gastrointestinal tract;
Removes from the body radionuclides, toxins and toxic substances;
Improves metabolism and helps normalize weight.
Buckwheat flour for health
Buckwheat jelly with atherosclerosis
With the disease of atherosclerosis is useful to drink twice a day (Breakfast and dinner) serving 150 grams buckwheat jelly.  
Cooking buckwheat jelly:
1. In a glass of cold water, dilute three tablespoons of buckwheat flour, until smooth with no lumps. Buckwheat flour make the usual buckwheat, for this cereal should be ground in a coffee grinder.
2. Separately, in a saucepan boil one liter of water and gradually pour into boiling water, cooked buckwheat mixture. Cook the pudding on low heat for 10 minutes, with constant stirring.
3. Buckwheat jelly is ready remove from heat, let cool to lukewarm, and add
the taste is a little honey or nuts.  
Cholagogue
Ordinary buckwheat flour is a very good cholagogue.
How to treat:
At night it is necessary to insist one tablespoon of buckwheat flour in a glass of buttermilk. Morning to eat a healthful mixture instead of Breakfast. Treatment for two weeks.  
The treatment of burns
For the treatment of skin burns need to fry buckwheat flour to yellow color, then dilute it with water to obtain a paste. This mixture is applied on the burnt places.  
Buckwheat flour for diabetes
Dilute one tablespoon of flour from the buckwheat in a glass of buttermilk and insist for three hours.
Drinking yogurt with buckwheat flour for Breakfast and dinner, one glass for three months.
As you can see, the use of buckwheat flour for our body is large and, if necessary, simple grass may prevent the development and cure of many ailments.
SUBSCRIBE to OUR youtube channel that allows you to watch online, download from YouTube free video about the recovery, the rejuvenation of man. Love for others and ourselves, as the feeling of high vibrations — an important factor in recovery — EN  
Put LIKES and share with your FRIENDS!
www.youtube.com/channel/UCXd71u0w04qcwk32c8kY2BA/videos
Subscribe -https://www.facebook.com//
Be healthy! published  
P. S. And remember, only by changing their consumption — together we change the world! ©
Join us in Facebook , Vkontakte, Odnoklassniki
Source: ibeauty-health.com/ochishenie_organizma/ochishhenie-kefirom-i-grechnevoj-mukoj.html