Tuscan salad, designed in the colours of the Italian flag. Just a few spoonfuls is enough to in the stomach formed a pleasant heaviness.
A very useful thing from the standpoint of the morning, when it is difficult to push large doses of biomass, and is thus desirable. Except for the arugula in this salad feel confident leaves of corn salad and sorrel, but it just behaves the green garlic. Using it, you can, by the way, to abandon the garlic.
This salad actually allows a lot of plot deviations. For example, instead of salt you can use soy sauce, combined with beans it is very appropriate, and to heighten the adornment, you can drop in a little bowl of balsamic vinegar.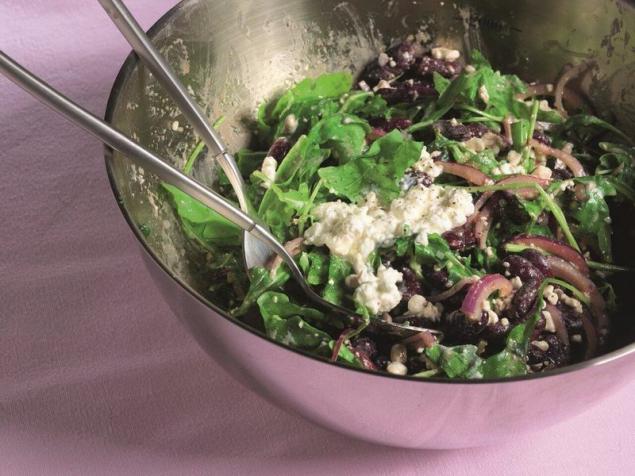 Ingredients:
Ground black pepper to taste
Cooked beans 400 g
Salt to taste
Lemons 1 piece
Garlic 2 cloves
Olive oil 50 g
Arugula 100 g
Cottage cheese 200 g
Red onion 50 g
Preparation:
First soak beans overnight and then cook over a slow fire until tender. The finished beans mixed with finely chopped red onion, greens, e.g. arugula (which for ease of eating you must first tear it with hands), crushed garlic, olive oil, lemon juice and cream cheese. Season with salt and pepper, to give products two minutes to get used to each other and to bring to the table.
Cook with love!
P. S. And remember, only by changing their consumption — together we change the world! ©
Join us in Facebook , Vkontakte, Odnoklassniki
Source: test.chefonline.ru/recipes/55eb258423c20582f695c2ac