Potato gnocchi
is one of those dishes that can turn out either great or terrible. Here are some of the secrets of making these traditional dishes of Eastern European cuisine: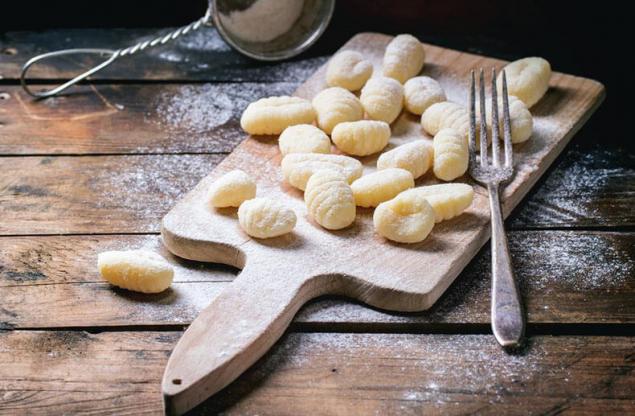 1) the Potato is better to use baked and not boiled;
2) it is better to skip the Dough using a food processor, and don't beat manually – then the gnocchi will turn out light and air;
3) the Test is necessary to give two times of "rest".
The basic recipe of dumplingsIngredients (for 6-8 servings):
950 g potatoes (the larger the potatoes, the better)
1¼ cups flour
3 tablespoons butter, (necessarily cold)
½ Cup grated Parmesan cheese
salt and ground black pepper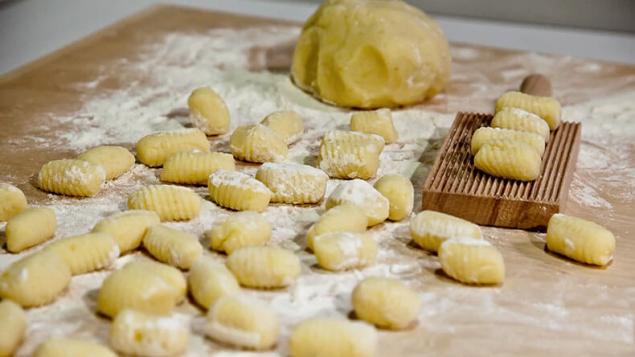 How to prepare:1.
Preheat the oven to a temperature of 200C. Wash the potatoes and bake in their skins until tender (45-60 minutes depending on its size).
2.
Peel the potatoes and a blender to prepare a puree. The puree should be light and airy. Allow sauce to cool slightly.
3.
After 15 minutes add the flour and 1 teaspoon of salt and mix gently. If the dough is very sticky, add more flour.
4.
Divide the dough into 4 parts, each part roll into a long tube with a thickness of 1.2 cm, then slice diagonally into pieces with a length of about 2 cm.
5.
In a large pot boil water, add salt, reduce heat, and dip it in the water for 10-15 dumplings. Cook gnocchi until they rise. With a slotted spoon and place them on a dish. So cook the remaining dumplings.
6.
Preheat the oven to a temperature of 200C. Put dumplings on a greased baking sheet, put in pieces of cold butter, sprinkle with grated cheese and bake until Golden brown (about 25 minutes). Sprinkle with ground pepper and serve.
Gnocchi – the perfect complement to a spring vegetable stew.published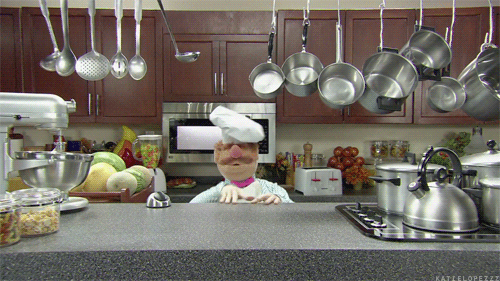 See also: Potato cutlets with parsnips: these tasty burgers You've ever tasted!How to cook beetroot salad under sauce
Cook with love ! Bon appetit!  
P. S. And remember, only by changing their consumption — together we change the world! ©
Join us in Facebook , Vkontakte, Odnoklassniki
Source: vegetarian.ru/articles/kartofelnye-kletski.html