Blog "The man who speaks in a dream" became a hit on the Web. Recently, he was recognized as the most ridiculous blog Britain and the authors Adam and Karen Lennard made on January 18 at the popular British TV show This Morning.
Karen Slevik-Lennard has long suffered from the fact that her beloved husband, Adam says in his sleep. Almost every night she listened to his emotional outpouring, because I sleep when next to you in bed someone is talking, it is still not obtained. As a result, Karen began to write in the notebook statements sleeping husband. And then I started a blog, which began to spread his notes. Initially the magazine was intended only to entertain friends and family. However, over time it became very popular. Then Karen decided to automate the process and now puts on the nightstand beside the bed recorder that turns every time Adam opens his mouth. Lennard The couple had no idea what a surreal statement will attract many visitors to the blog. Eventually they decided to capitalize on his popularity and opened an online store where they sell T-shirts, bags, aprons and underwear with phrases Adam. After the speech, the couple Lennard in the British TV show This Morning popularity of the site grew even stronger, and today he was visited by almost 2 million people.
19.02.2009 Enough cheese. Enough!
23.05.2009 Young people are funny ... yes, yes, yes ... (Suddenly, waking up at the same time.) Spider!
17.09.2009 I must say that these pants ogro-of-the-ohm-m ... .m-xx-th-th ... baggy.
When you become a beetle? Strange.
02.10.2009 He had legs.
07.10.2009 (rather sharply, waking up at the same time.) Grab a python!
08.10.2009 I'm going to poke you in the eye.
You should not say such things. My breath can kill.
I like the fact that you - the elk. Yes. Such soft, soft.
18.10.2009 You changed abruptly. You changed abruptly. That's enough to turn me!
31.10.2009 Who has turned in jelly: land or I? That's funny. I can ... Springs ... ridiculous.
01.11.2009 more pigs. A loud grunt. Tiny little tail curl.
13.11.2009 Yes, my pants mustard.
Hey, I know you, but I do not like your face. Take it off ... Yes, a lot better, a lot better.
Give me back my hands! Thief limbs.
Are you all in the fingers of the hand.
18.11.2009 So many spoons. But you do not get any.
21.11.2009 This fish large loose lips. Loose lips. Fish Fish kiss kiss. Oops, I took one in his mouth! Not cool.
04.12.2009 Robots make candy? But they also do not have taste buds! Metal cunning.
I love you! No, I did not say I did not say that. I just coughed ... uh-xx-th-th ... cough.
07.12.2009 Put lobster. Put it down!
You're going to look at the sun until your eyes are dry as a raisin and not fall out of your skull!
13.12.2009 Of course, zombies love me. She gave me her heart. Mm-xx-th-th. And his hand after marriage.
17.12.2009 Do not eat the jelly! Do not eat the jelly! I made it out of the frog urine. It will make your teeth green ... like a mini-apples.
23.12.2009 Do not leave the duck here. It is absolutely thoughtless. Put her on a swing, where it will be more fun.
25.12.2009 I can not control the kittens. Too many whiskers! Too many whiskers!
01.01.2010 Penguins vampires? Guinea pigs zombies? We are dead ... dead.
I do not wanna die! I love sex. And fluffy animals.
04.01.2010 I do not put on weight. These are your eyes fat.
Lentil evil. Pure fucking evil. Take it from me.
My vision of hell - a lentil casserole.
08.01.2010 No, do not put the noodles and dumplings together in the boat. They come to blows! Noodles such hooligan. Poor dumplings.
09.01.2010 Umpy Lumpy does not sing in heaven. They clean clouds.
Time feet. All clutching at his legs!
Please, just go away. I do not want to have to stand here and say something so delightful that I will remember it before the end of the day. Thanks!
11.01.2010 Your mother again at the door. Hide me. Hide me somewhere deep.
Yes, keep looking. Better not be.
You are cute. Cute cute cute cute cute ... [Long pause.] And now fuck off and be nice somewhere else. I'm bored.
12.01.2010 I bake pad. If you roast them slowly, they remain so fluffy! Mm-m, pillows.
Potato bags. I can not find my potato bags. I need them! Who took my potato bags? Oh, to hell with them. We'll have to use something else.
14-01-2010 If I had wanted to see a long nose and a fat ass, I would look at the horse.
You can not be a pirate if you do not have a beard. My boat, my rules.
Do not jump on me.
15.01.2010 Can you hold my ... can hold a starfish? She does not like when I worry. Oh, look, you liked it! She has such a strange, strange feet.
Hey, do not say anything. Why do not you write it in e-mail, then I am happy to ignore it.
16.01.2010 Monkey power! Straight from the jungle.
17.01.2010 I want to be a cowboy. Do not wanna be a panda. Pandas are boring, stupid and boring. Bad panda!
Jump. You can jump from the goats. They jump really high.
19.01.2010 No, not cats. Do not believe them. Their eyes. Their eyes. They know too much.
22.01.2010 I love balloons. I want the ball. If I do not give a ball, I'm bursting one of them right now, now ... I warned you!
23.01.2010 I am here! I know, I light up a room. Things got better.
No dog is not playing. It's simple.
Yes, love - that's fine. Especially if I have.
25.01.2010 Babies do not spring. They are not springy! Heck. It would be better if they spring.
Tik-Tok, Tik-Tok ... Everyone is waiting. Time for me to shine.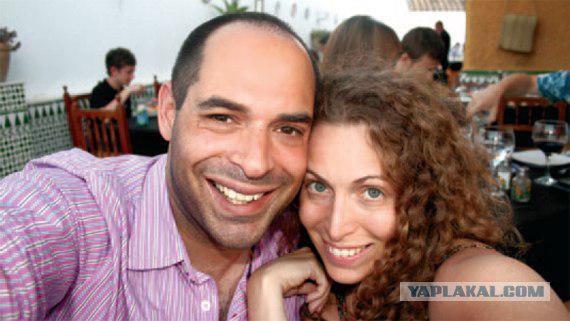 Source: