Honda has shared details about the development process of the new supercar NSX, whose sales in the European market will begin later this year.
The car is equipped with a hybrid power plant. It includes petrol twin-turbo DOHC V6 engine and three electric motors. One of them, located between the main power unit and transmission, has a capacity of 47 horsepower and helps with sharp accelerations. The other two electric motors with a power of 36 HP each are installed on the front axle: they are used for dynamic torque distribution, as well as to improve acceleration and braking performance.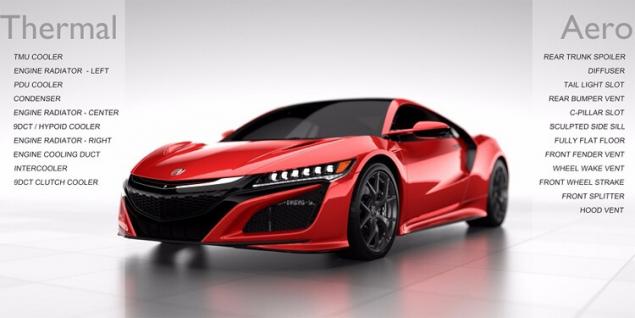 The supercar has received a nine-gearbox with double clutch (DCT). It provides instant gear changes in accordance with the engine operation. Functioning together, these components provide no delay when starting and excellent control.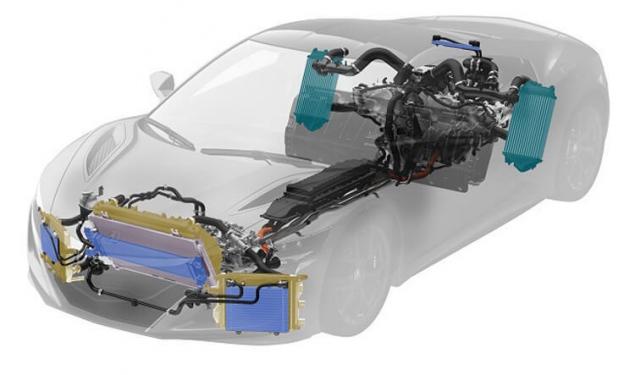 Honda notes that the development of the supercar has been used the original concept to achieve aerodynamic efficiency. In order to achieve the desired level of clamping force and the required cooling, the engineers have used the techniques of computational fluid dynamics, modeling, and testing in the wind tunnel. As a result, the intake grilles, and other elements have optimal shape and proportions to reduce the resistance, the most effective cooling and creating down force.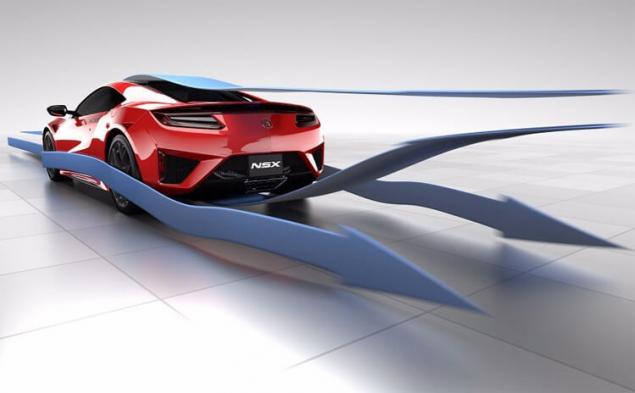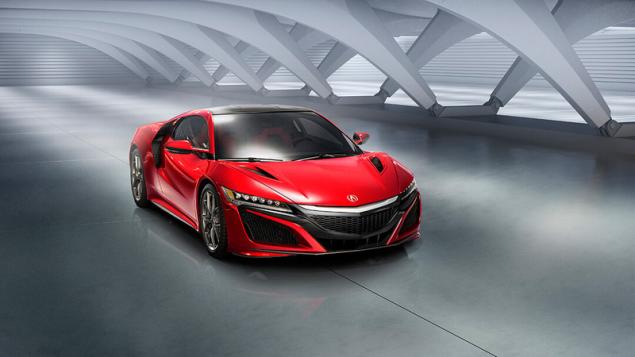 Furthermore, the design of the NSX was designed for optimal redistribution of downforce. At the same time managed to achieve the desired performance without the use of active aerodynamic elements. Within the overall approach to managing air flow, the car body is designed to effectively cool all of the key nodes. published
P. S. And remember, only by changing their consumption — together we change the world! ©
Source: www.3dnews.ru/933908