Pellet Cecina, a native of Tuscany. It is prepared in other regions of Italy, but under different names: in Liguria — farinata, in nice — sokko.
And You try to cook it. Get a very hearty, nutritious product. Cecina is best served piping hot – so it turns out delicious just.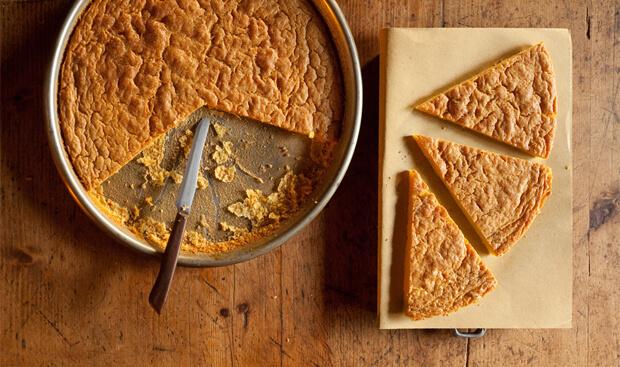 Ingredients:
1 Cup. chickpea flour
1.33 Cup. water
2 tbsp olive oil
salt and pepper to taste
How to prepare:
1. Heat the oven to 230°C.
2. Pour water in a bowl and slowly stir in the gram flour. Add salt and pepper. Let stand at room temperature for as long as possible (at least half an hour).
3. Heat over medium heat a cast iron (or copper) pan (approximately 23 cm in diameter). Add 2 tbsp olive oil, pour it into the chickpeas mixture and leave on the fire for 30-60 seconds (the edges should start to harden). Won't turn over.
4. Put in the hot oven for 25 minutes. The edges need to be roasted to light brown, and the color change to light Golden.
published
Cook with love ! Bon appetit!  
 Steak cauliflower with spicy tomato sauceSoft cake with raspberries— yum!
P. S. And remember, only by changing their consumption — together we change the world! ©
Source: vk.com/vegan_cookbook?w=wall-43818640_12846