Any cabinetmaker knows that in the process of manufacturing furniture waste is generated. This can be wood chips, sawdust, scraps of boards, planks, slats, etc. And then the question arises – what to do with all this? Throw a pity, valuable breeds of wood is nothing to sneeze at, and are expensive. But the zealous owner, all goes to the cause. Masters of South Korean design Studio, specializing in the production of exclusive furniture.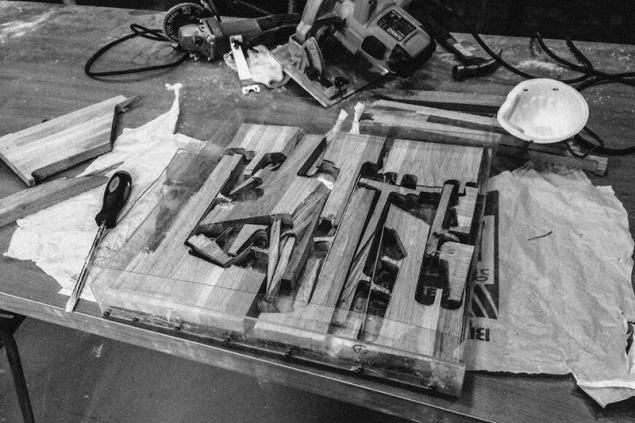 The idea is simple — to collect all the crop, which can be put in, sort them by size and shape, and then make a hybrid wood, which you can then make a beautiful seat for a chair. This trim is placed in a special mold and fill with epoxy. Then, the resulting workpiece is extracted, treated, polished and painted.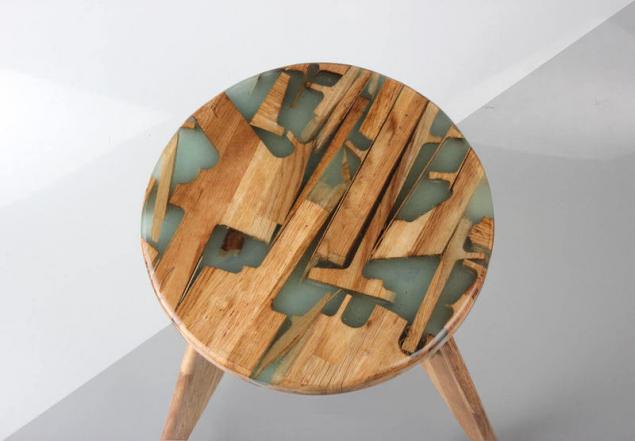 The result is an unusual product, something resembling a round frosted glass, which fused pieces of wood.To enhance the effect of the South Koreans deliberately not treated wood, leaving on it traces of cuts and chips. As a result, the resin flows into the cracks, highlighting the natural texture of wood, and each piece turns out unique.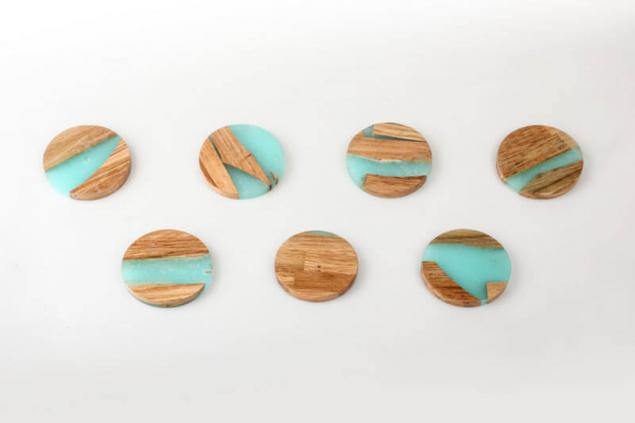 Picking up various sized pieces of wood, the master play with the appearance of the workpiece, amplifying the effect of "glass" or "wood".Of course, the idea is not new, and this principle is used in the manufacture of the usual OSB, but the South Koreans say that their technology is available for home repetition, does not require complex and expensive equipment.
The secret — selection of the mass of the dye and its color, which is mixed into the epoxy resin. Experimenting with the shades and the concentration is added in epoxy paints, craftsmen have managed to create a collection of designer chairs, which can be a decoration of any home.
Changing the proportions of the components and types of paints, the masters do the seats in the color of bottle glass and white marble.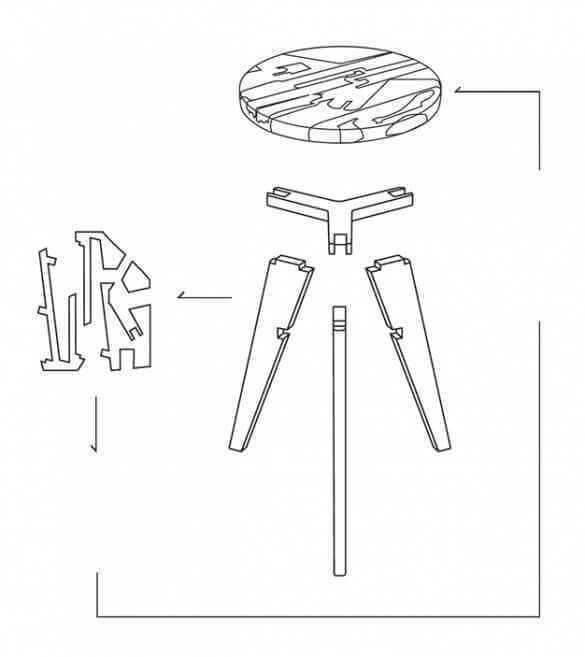 The chair is assembled without a single nail or other fastening elements. To do this, in the legs and the crosspiece on which is mounted the seat, are shaped cut-outs, which force, the glue, are inserted all the elements. The product was then varnished.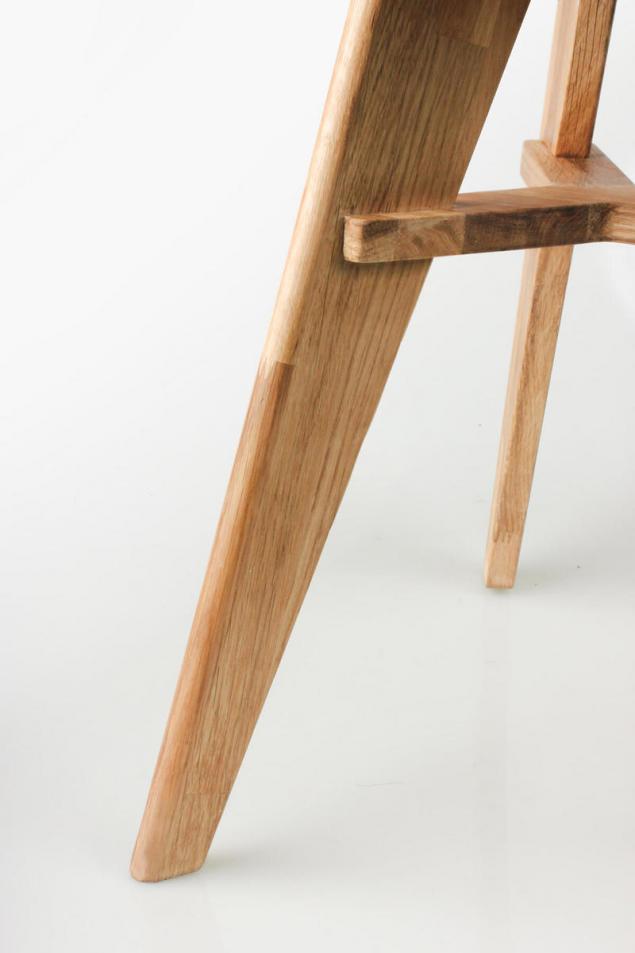 Creating a single collection, the master did not intend to stop there. Their plans include further improvement of the technology. For example, make different shapes, the South Koreans plan to do more interior, chairs and tables.
In addition to saving expensive raw materials (in the case are almost all wastes) and increase profit carpentry workshop, the result is a truly unusual and beautiful furniture. published  
P. S. And remember, only by changing their consumption — together we change the world! ©
Source: www.forumhouse.ru/articles/house/6753