I was recently at a seminar is known in Latvia of resuscitation Children's hospital, scientist and philosopher Peteris Klava. Three-hour lecture flew by like 15 minutes. The small hall was Packed.
The identity of this person is astounding. He is not only a professional in his field, which is more than twenty-five years back to life or escorted to children, but also a lot of plays on TV, gives interviews in publications and lectures. Very pleasant, smiling man with a kind and insightful eyes.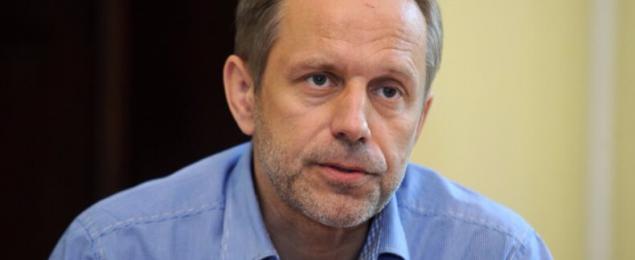 Pēteris kļava was born on 20 July 1964. Graduated from pediatric faculty of the Riga medical Institute. 25 years working as a emergency physician in the University Children's hospital.
In 2001 he was the initiator and main organizer of the visit of Dalai Lama to Latvia. A few years conducted on TV the program "Here and now". Creator companies Reanimare, which seeks to answer the eternal question: how to make our life harmonious. Delivers lectures, conducts seminars.
Two hours after the lecture I uvlecheniem copied on stickers and pasted on the wall, phrases and methods that you want to use in life. Some of them want to share.
"People who expect happiness from the others – the walking dead. We is happiness. It is in us. Find it inside!".
"If You feel bad, it's not the end. In the end all is well."
"If a person hurts You, it help You show your limitations".
"Brains are not needed. They only create anxiety. Need a heart" (by the way, a very good film on this subject — "the Power of the heart").  
 Bernard Laun: words that healProfessor Preobrazhensky in reality
"Music is a magic tool. Meditation music soothes your mind."
"Everything passes! People marry, divorce, children grow up, the car otslezhivat his term. Take that everything changes! Nothing is permanent! Let it be as it is. Learn to let go of what is!"
And in the end the doctor wished us "to make it work easier and wiser, and without unnecessary expenditure of energy". published  
Author: Tatyana Titareva  
P. S. And remember, just changing your mind — together we change the world! ©
Source: walkwiththedragon.com/2016/07/01/%D0%BF%D0%B5%D1%82%D0%B5%D1%80%D0%B8%D1%81-%D0%BA%D0%BB%D1%8F%D0%B2%D0%B0-%D0%BE-%D0%B6%D0%B8%D0%B7%D0%BD%D0%B8-%D0%B8-%D0%BE-%D1%81%D1%87%D0%B0%D1%81%D1%82%D1%8C%D0%B5/