Australian Studio Little Liberty is characterized by its unique stylistic direction that was their highlight. The wide use of pastel colors in the design of the interior design, original special pillows and soft toys in the English style. Almost every work of professionals deserves special attention.
Their ideas you can adopt when creating your interior design.
Kids rooms from Studio Little Liberty implies a lot of space, plenty of light and air and a few exclusive elements that draw the attention.
In the interior room design for girl
uses two colors – basic gray and pink additional. The walls were painted in a light gray color and decorated them with pink and white small hearts that shimmer in the light.
Wall space beside the bed is decorated with a cute figure girl, made in the same colors. One wall is Windows, which let in the room a lot of light. Pink lampshades on the chandelier made in the original geometric configuration. In the same interesting manner created a table lamp that stands on the bedside table. Nightstand painted white, and accessories – pink. The floor and the bed are designed in the same gray color. Decorative pillows with unusual shapes adorn the bed.
Dressing table with oval mirror is very appropriate in the room for girls. From the decor uses Golden elements which bring a note of elegance to the interior design. This toy rabbit is a trick from the Studio Little Liberty.
A versatile room – and for boys and for girls in green and white color.
The bed is made in the form of an Indian wigwam hut. The walls are decorated with layouts stuffed animals. In the room pronounced ecological in the direction of high wood, low artificial materials.
One room for girls is made in a very original and functional zoning of each space. So the bed has sides under the canopy. On the wall near the bed lamp made in the shape of a large heart. Above the Desk is an open shelf in the form of houses and two large paintings. In this room, to create the interior design uses a lot of fur capes.
Color scheme is the mix of blue, pink and deep beige. Floor decorate carpet in a mix of triangles of different colors. At the bedside lockers are original lamps, clear glass and blue shades. On the Desk is a wooden Desk set and binders of gray-blue, which harmonize perfectly with the chair in retro style set near the desktop.published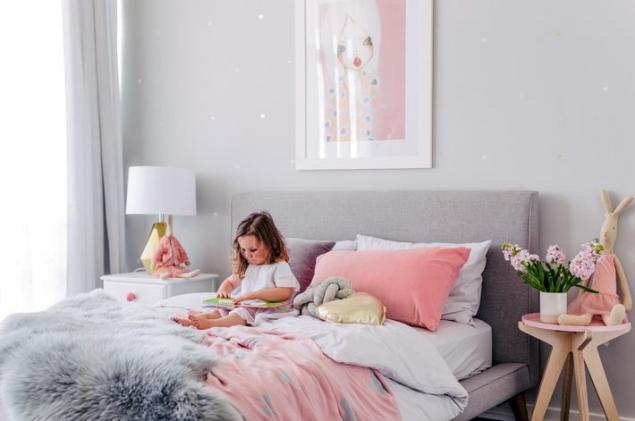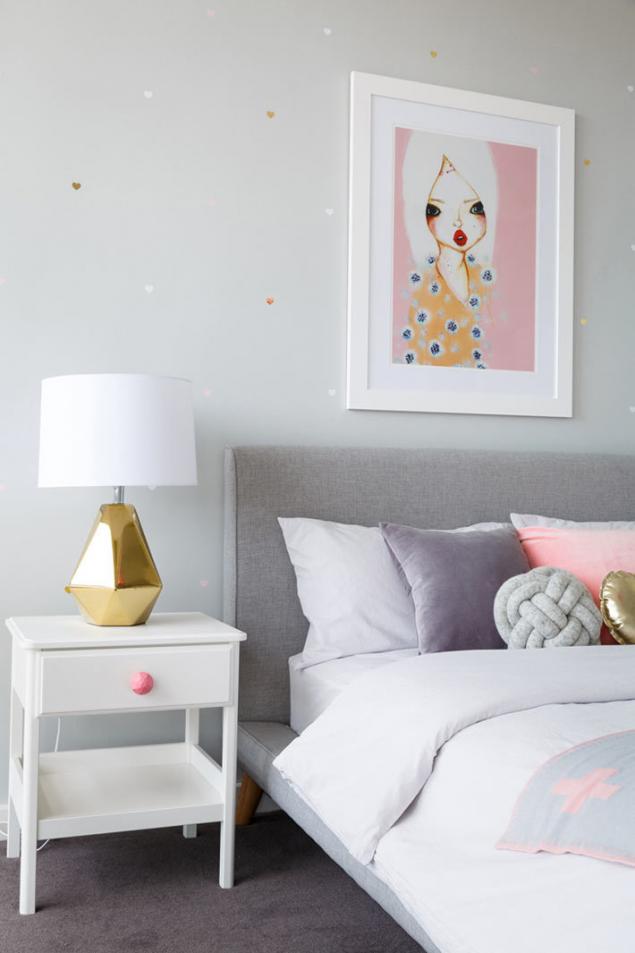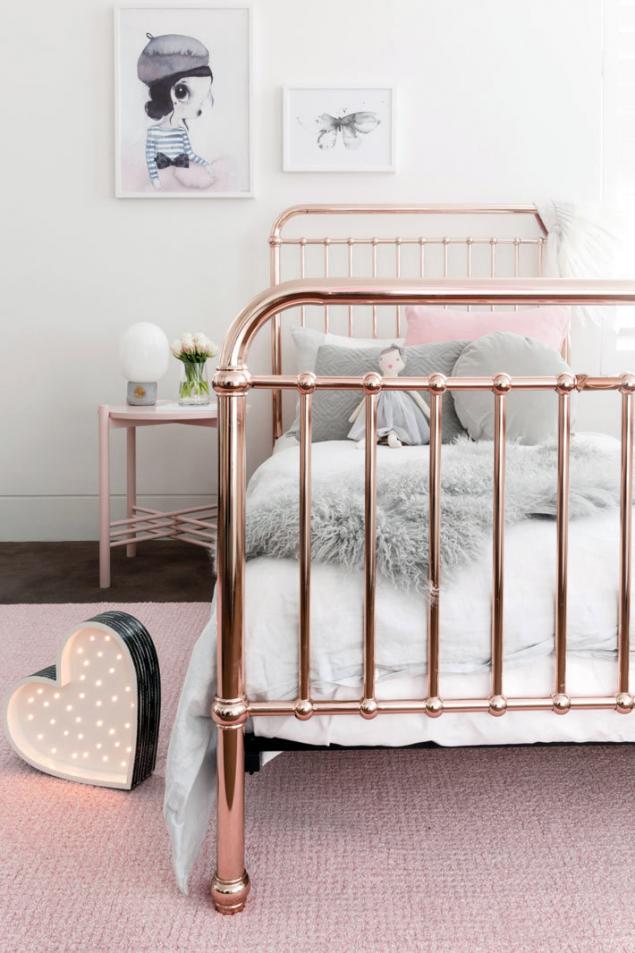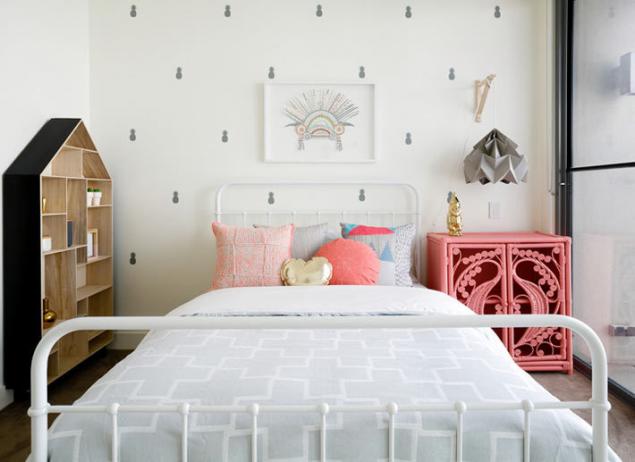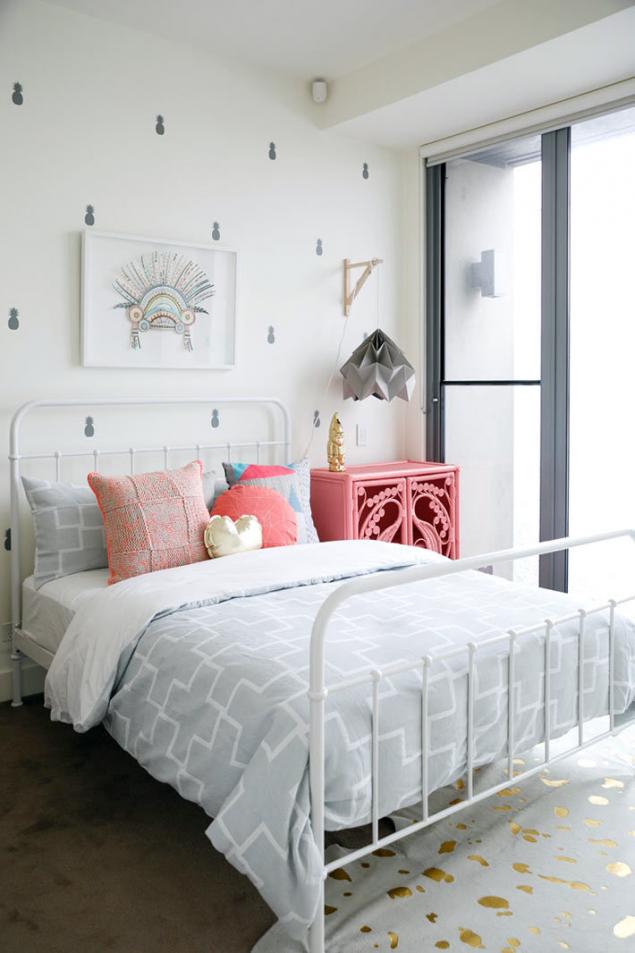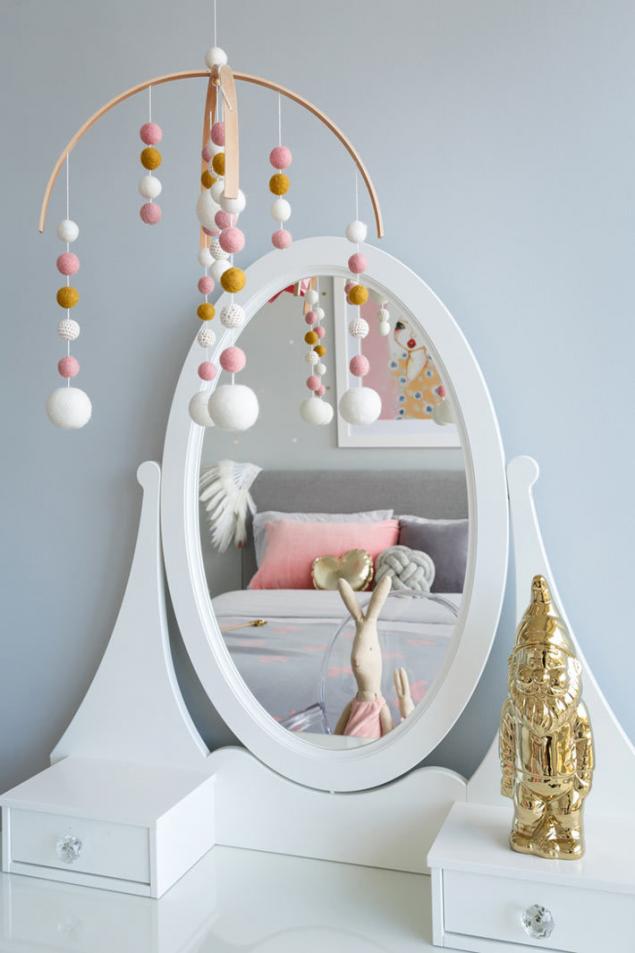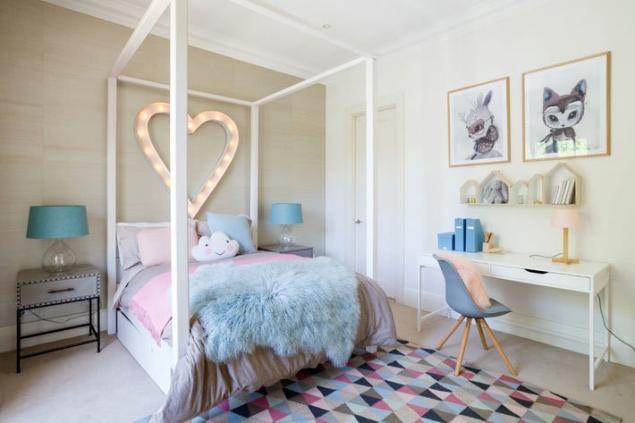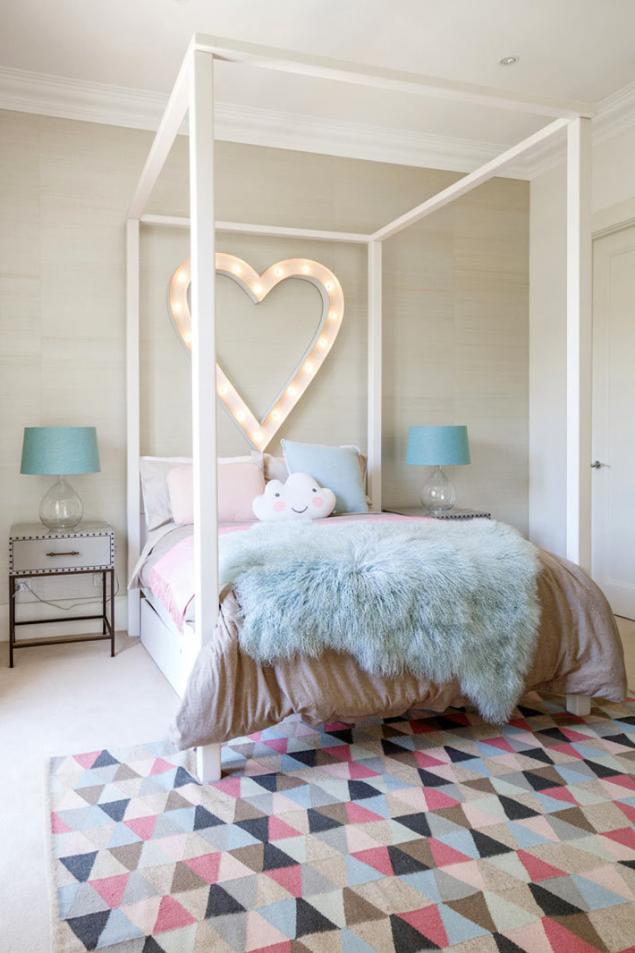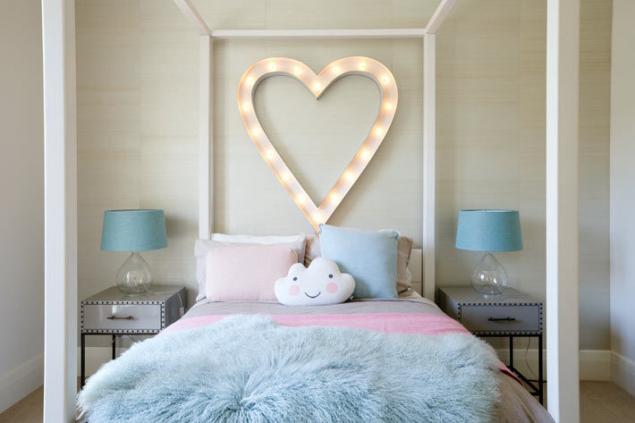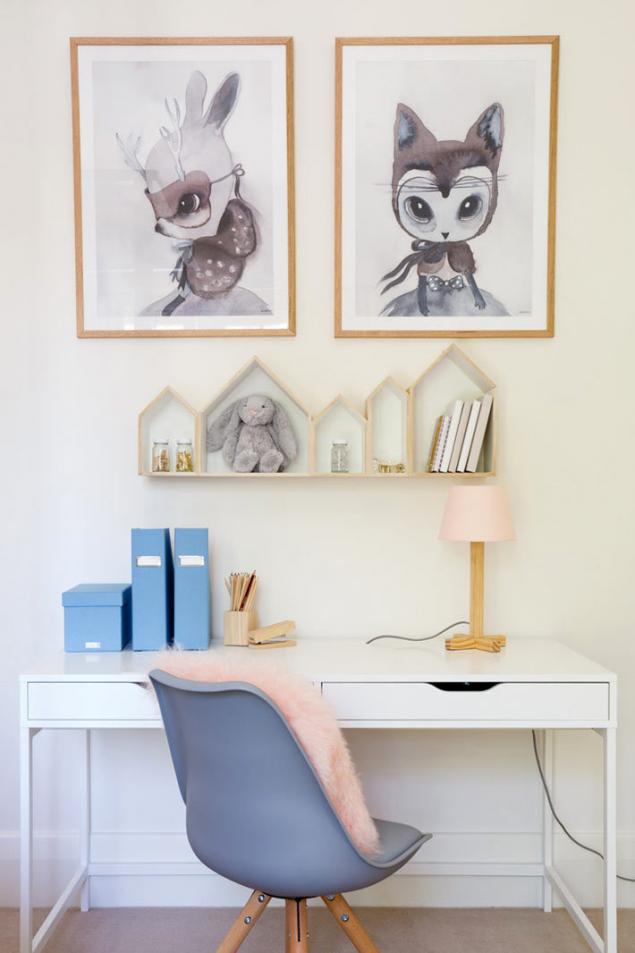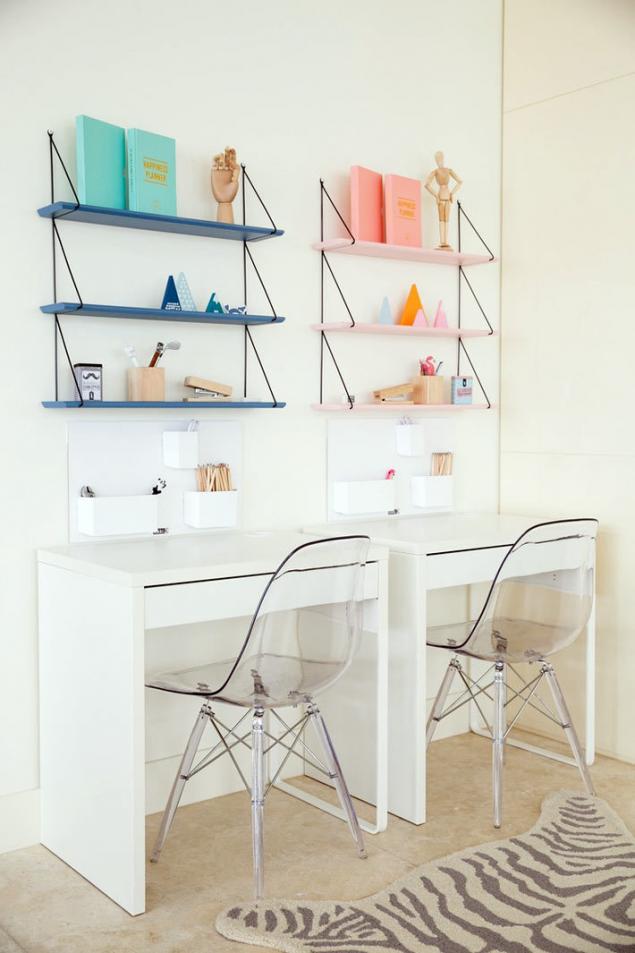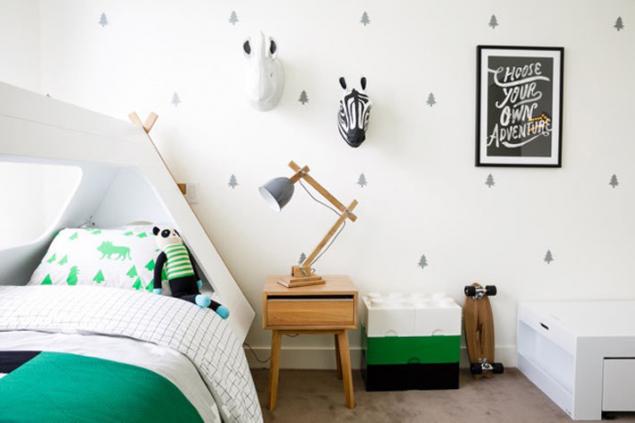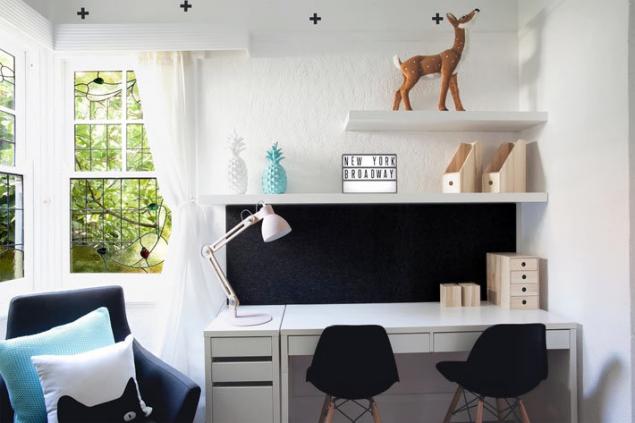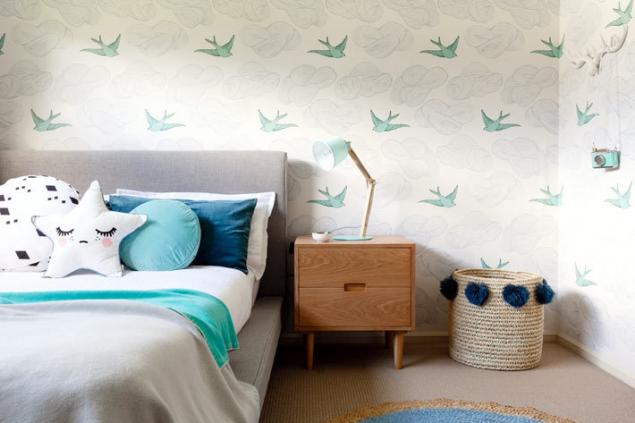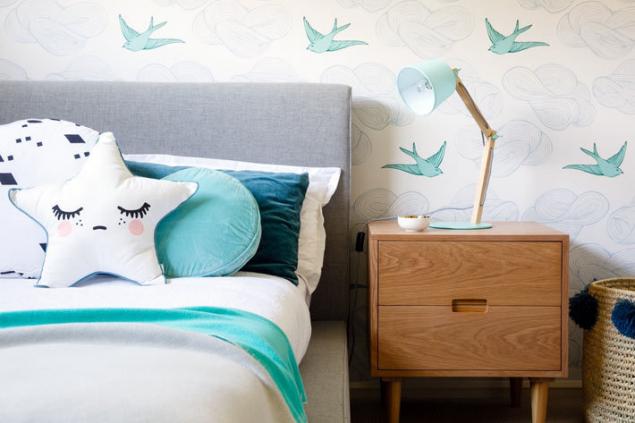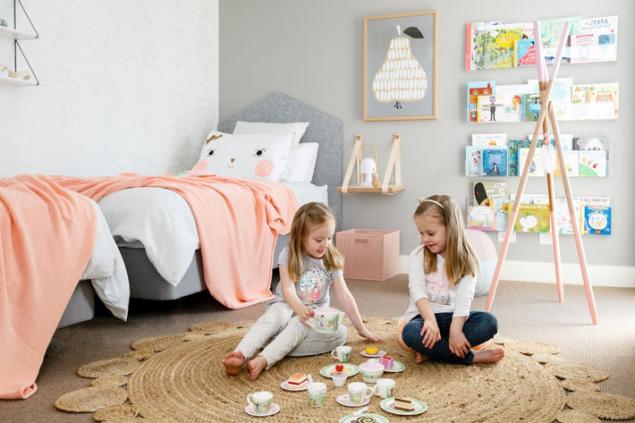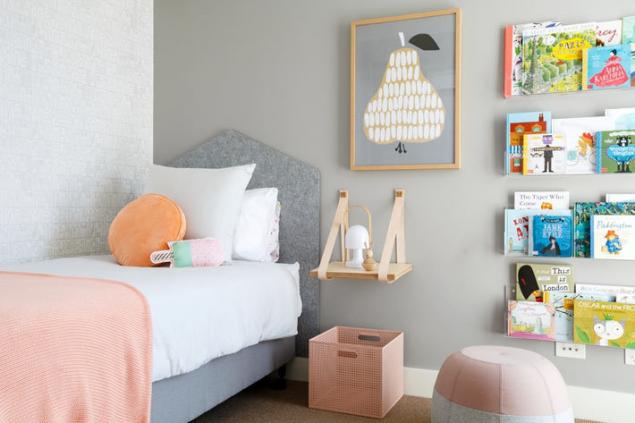 Also interesting: Children in Scandinavian style: 5 tips designer 5 basic rules of the nursery design
Source: interiorizm.com/krasivye-idei-dlya-detskix-komnat-ot-studii-little-liberty