Residential space is a major problem for many families. Accommodation in a small apartment makes it impossible to separate the child from the parents ' bedroom, hence the need of proper combination of two rooms into one.
To solve this problem it is necessary to plan the future design of the room is based on proper zoning.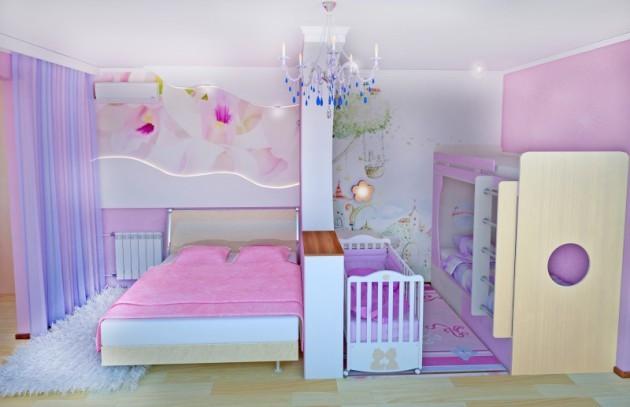 The zoning
To divide the space for the nursery and bedroom will help the correct zoning for which you can use the following elements:
decorative design;
partitions;
fabric curtains;
arch;
screen;
furniture.
Effective separation of one room into two can be done with tiered ceiling or podium.
In the design of the bedroom combined into one room with a child, should prevail light fabric and translucent designs. The separation of the bedroom from a child's room by using heavy curtains or partitions will be allowed to equip independent lighting for the nursery.
Examples of proper zoning parents ' bedroom you can see in the photo.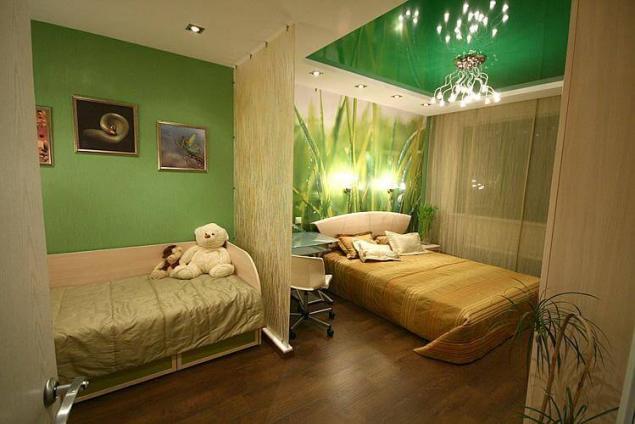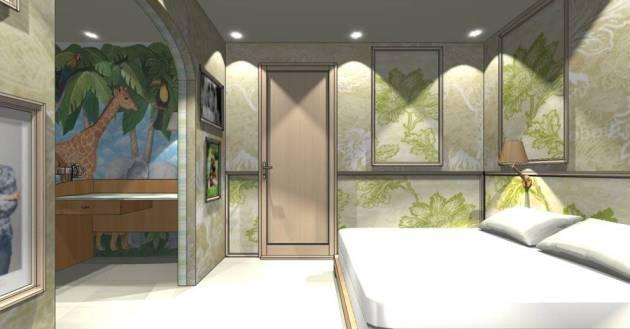 Where to start?
Before you start to design for one room that functions as both a parental bedroom, the nursery, keep in mind the location of door and window openings.
It is necessary to provide adequate illumination and ventilation of the premises.
In order to increase the area of the room should be redesigned heating system. It is possible to carry out heating by organizing baseboard heating or the arrangement of the Underfloor heating system.
For decoration you also need to use energy-saving materials.
Reorganizing one room into two – not an easy task. Special attention should be given to the regeneration of a child's, its space should not be limited, unacceptable clutter and my parents ' bedroom and child's room junk, dimensional and non-functional things, such as a design that is appropriate for a large room, totally unacceptable for two separate zones.  
How to equip one room divided into two independent zones?
To divide one room into two independent spaces by using such tricks as different illumination and decoration, transformation of the space with Drapes and screens, multi-level ceilings and floors, etc.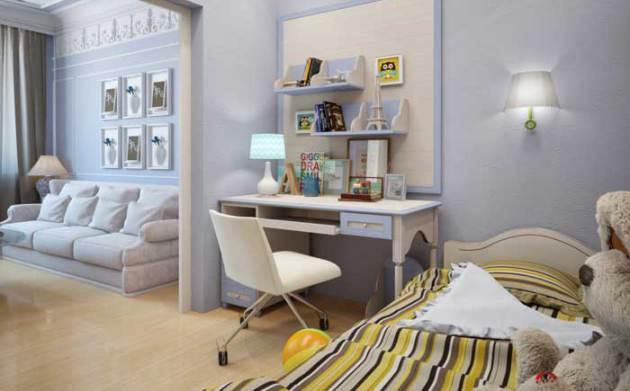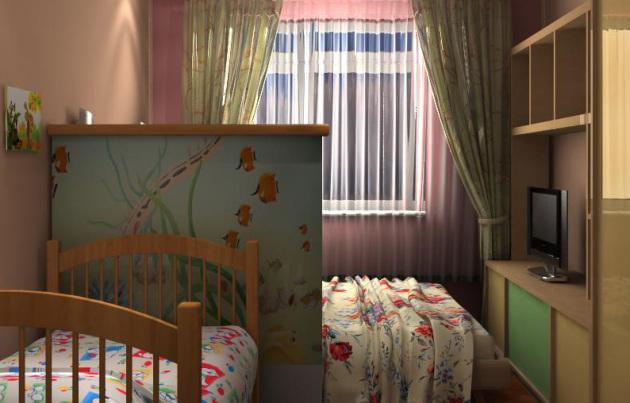 Increase bedroom space, combined with children you can, if you replace traditional wardrobes for wardrobes or corner design, choose a bed with built-in mezzanines, replace heavy curtains with lighter and modern blinds.
The use of modular furniture makes it easy to transform the space and create a comfortable environment not only for kid but also for parents.  
Colors
The design of the room should be made with a predominance of calm pastel colors. For each zone you can use your own color scheme, as long as it harmoniously interacted with tone finish of adjacent area. Preference should be given to peach, beige, pistachio. Blue, lavender, light pink and lemon yellow tones.
Tip: to spice up the interior with murals, posters, paintings or collages of family photos.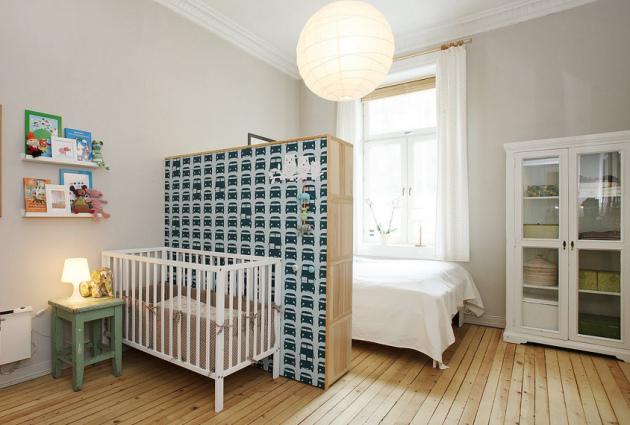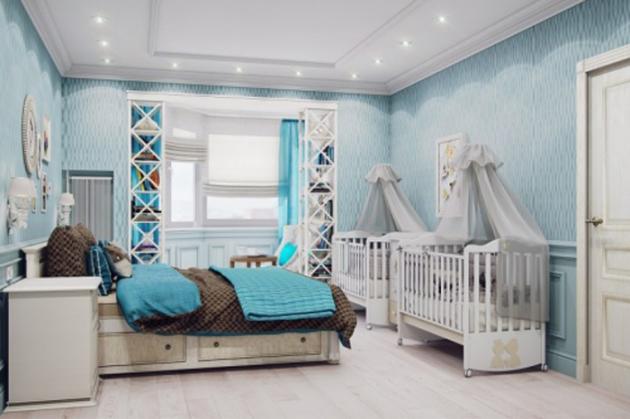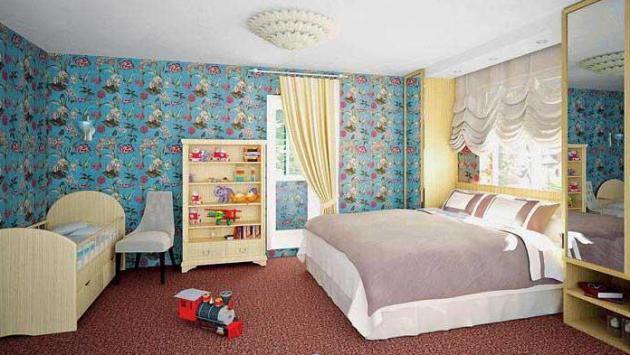 Features combination of different zones in a Studio apartment
The most difficult to create a harmonious space in a Studio apartment
as a single room needs to combine not only the functions and children's bedrooms but also living room. The optimal solution is the location of the parental bedroom on the podium, and next you must arrange a recreation area for a child. The remaining space should be multifunctional and easily be transformed into a games area, and lounge or receive guests.
Note that in the area of the nursery should not be TV or computer, as they have a negative impact on the child's body.published  
P. S. And remember, only by changing their consumption — together we change the world! ©
Join us in Facebook , Vkontakte, Odnoklassniki
Source: intererro.ru/bedroom/spalnya-i-detskaya-v-odnoj-komnate.html