French village is an informal, yet elegant style of decoration, giving the room charm of a country cottage. The simplicity and elegance of this style are ideal for interior nursery. Rich colors, beautiful fabrics, primitive furniture, decorated with hand-painted, natural materials and a mix of vintage, antique and modern elements creates a warm and Sunny decor that is equally suited for a boy or a girl.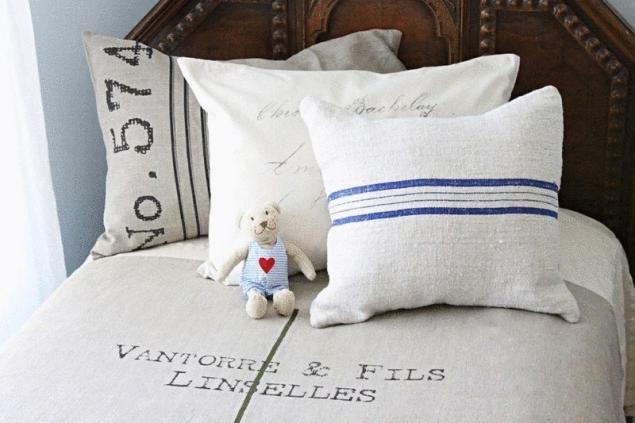 Wall Color palette French country style is warm and cheerful. Sky blue, bright yellow, brown, red and green combined with cream, pink and lilac tones. In the children's best to use soft muted shades of these colors.
The feeling of a country house will bring the walls of one of the techniques of decorative painting, for example, sponging or ragging. Choose matte paints, they will not irritate the baby. If you prefer to paste the wall Wallpaper, look for print "toile de Jouy" — usually with monochrome scenes of rustic theme on a white background. You can paste the Wallpaper only one wall, which will play the role of accent.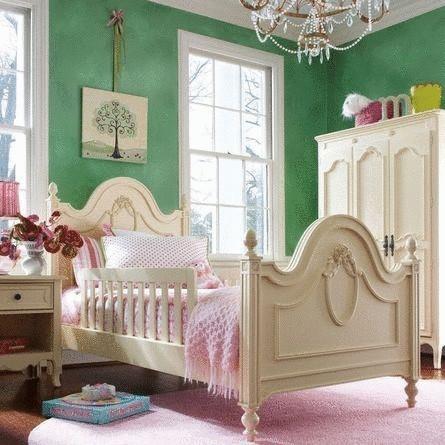 Floor In French country homes, floors are usually made of wood or stone.
For the interior in French country style tree is the best choice
, because it is softer, warmer, requires less maintenance and is easier to clean. And when the child grows up and starts to play on the floor, parents will not need to worry that he will catch a cold or severely hit in the fall.
Oak
is one of the most popular materials for flooring in rustic interior. It happens in different shades, both light and dark. To soften the hardwood floors literally and visually, will help soft plush rugs scattered here and there.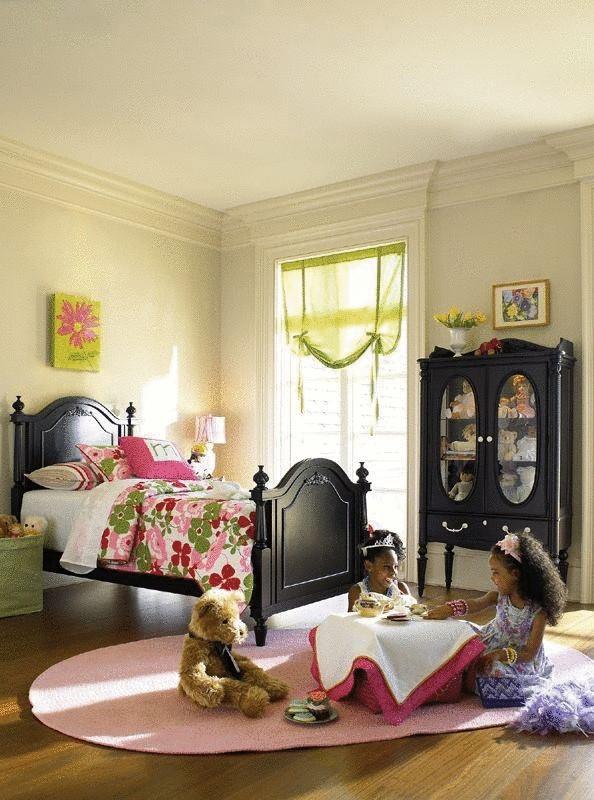 Furniture You need a place to store diapers, toiletries, toys and clothes – a chest of drawers or wardrobe. Also can not do without a crib and changing table if baby is still quite small. Although if the room is not enough space, instead of table use a changing Mat laid on the dresser.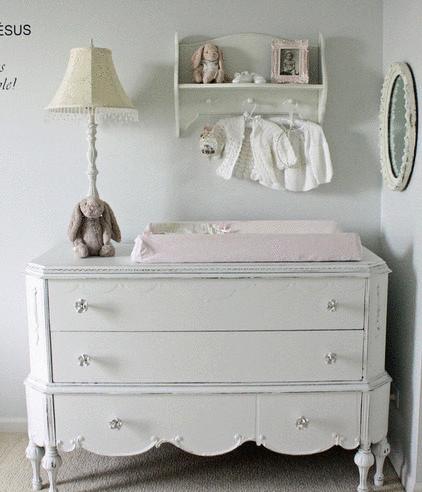 Put in the nursery rocking chair where mom will be convenient to sit down to rock or feed the baby. All furniture should be made of natural timber coated with stain, varnish or white paint. Shopping second-hand items, where you may come across Antiques at a low price.
Decorative hand painted – a distinctive element of French country style, so use the stencil to decorate furniture, flowers, vines or cockerels, typical French decor rustic style. For the connectivity of the interior furniture should be the same color and finish.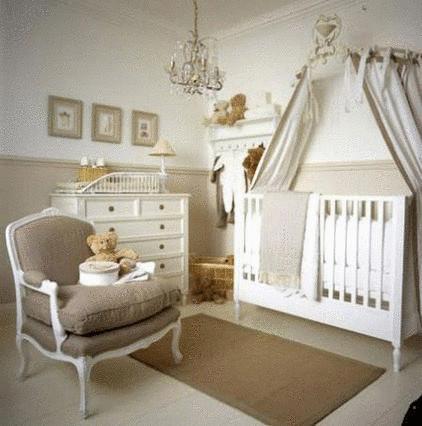 Accessories Mix and match fabrics of different prints: stripes, "Indian cucumber", polka dots, animal patterns, but one color to preserve the integrity
of children's room decor
. The canopy hanging down in soft folds over the crib of the baby, will add vintage charm child, turning bed into a focal point of the interior.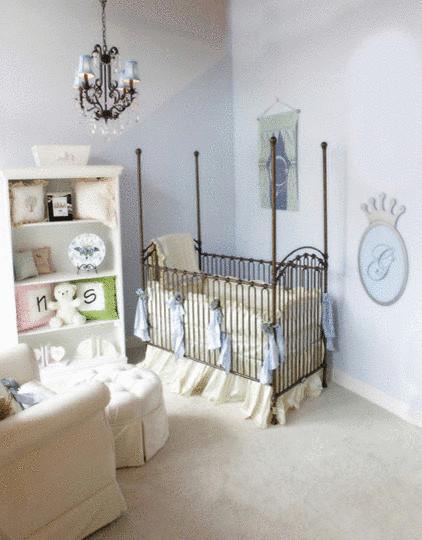 On the walls hang paintings of a specific motif, selected for all
the interior in French country style
, such as flowers or roosters. On the dresser set vintage bottles in which to store baby oil, powder and other products. Mirror in a simple rustic frame will complete the interior.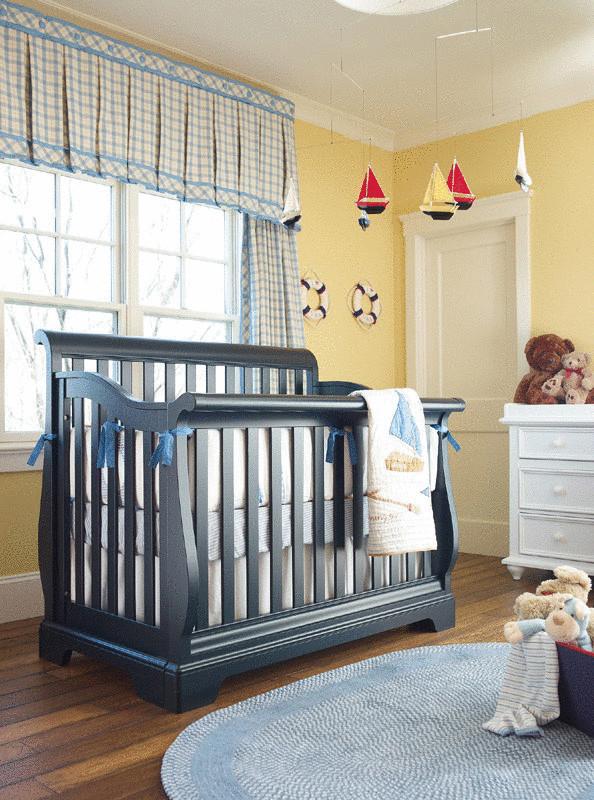 Source: yellowhome.ru