I continue to drive you to the most magnificent starry apartments and houses. Look, marvel, and do not forget to raise the jaw from the floor.
Getting post here vev.ru/blogs/po-domam-znamenitostey.html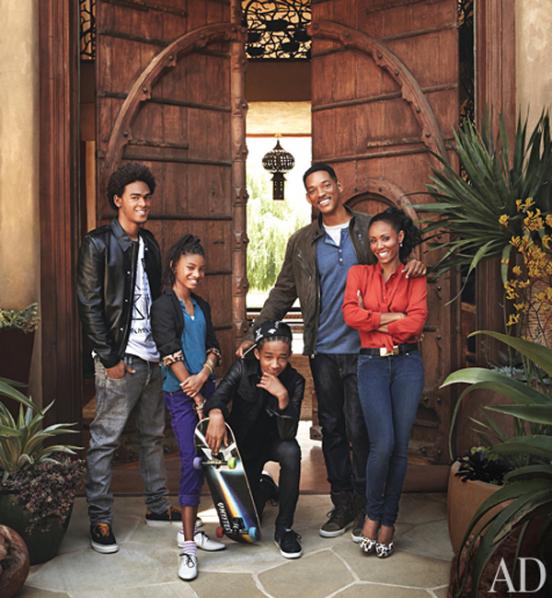 House Will and Jada Pinkett Smith in Malibu
Absolutely stunning house, in my opinion, perfect family Pinkett-Smith. According to Jada, she and her family are always trying to be closer to nature, and this is what they wanted to achieve in the interior of the house - natural materials, natural colors, handmade furniture. That is what they managed to achieve in the design of his home with elements of ethnic style. Very original, and most importantly reflects the personality of their owners.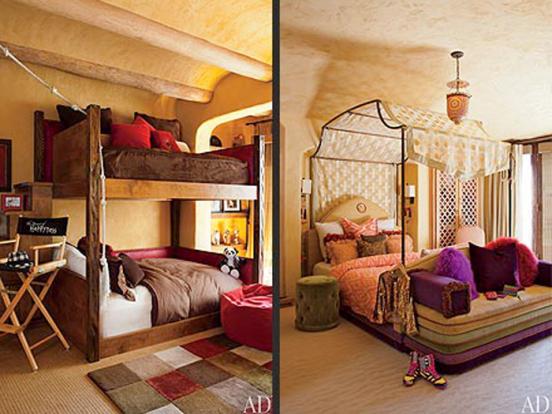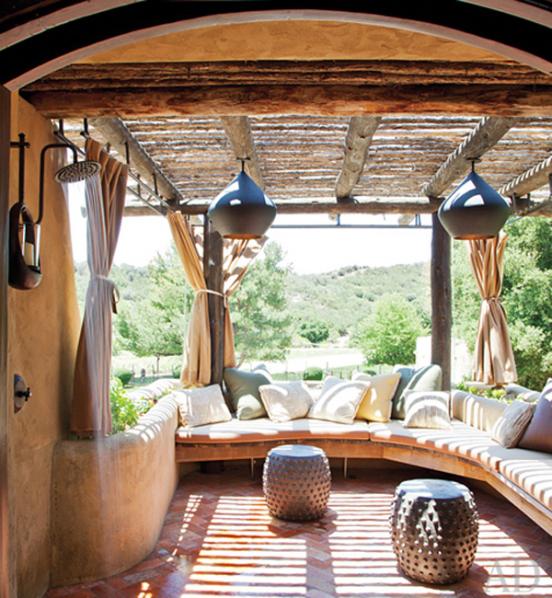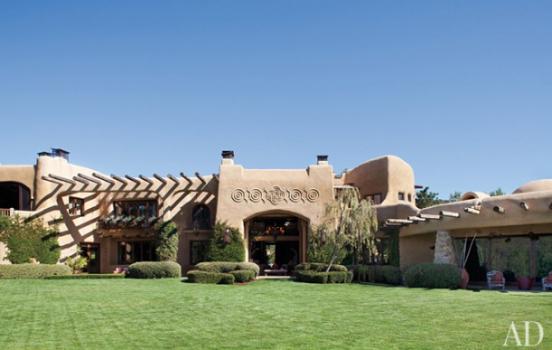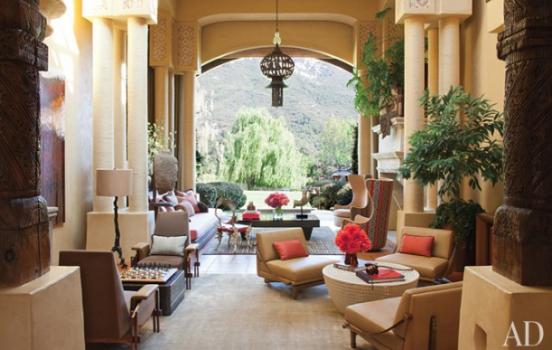 California House Jennifer Lopez
What do you see, looking at the pictures of this luxurious home in Art Deco? I see Jennifer Lopez. The design of the house is fully reflects the personality of its owner, I'm not talking about the dress as an element of the interior.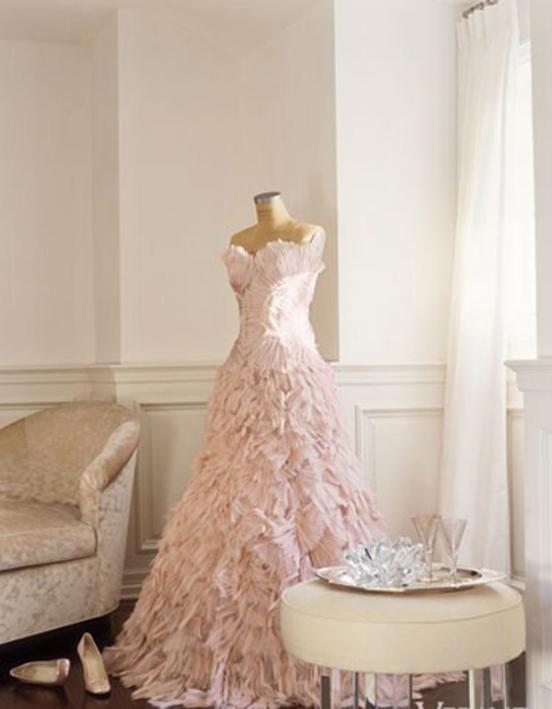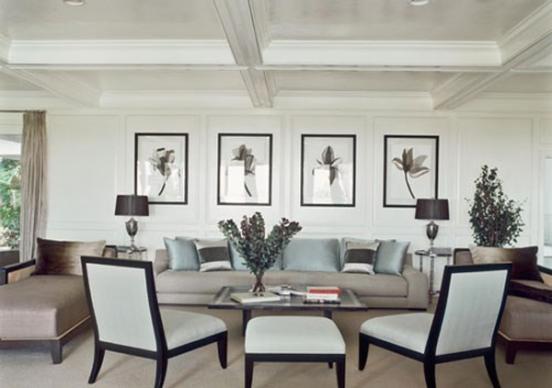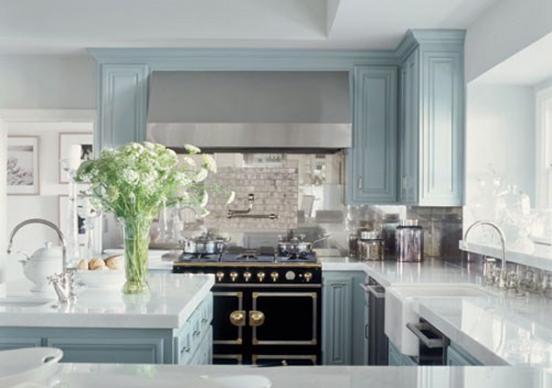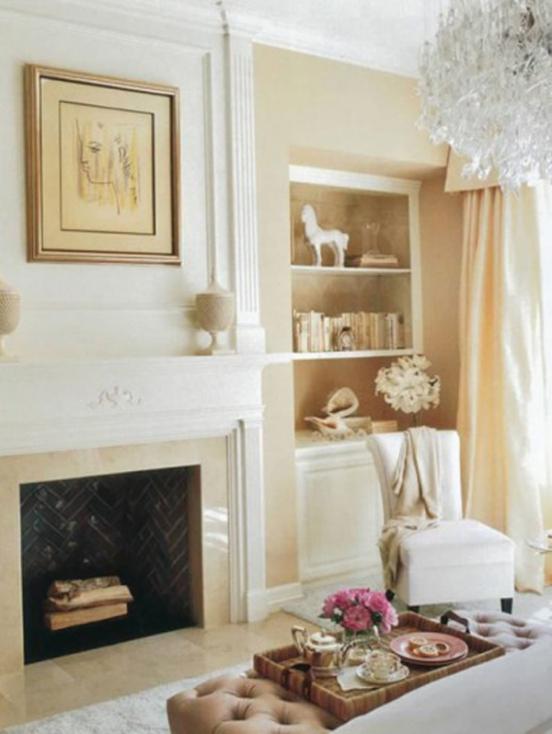 By purchasing a house, Jen immediately commenced its renewal. First diva stopped on the classic French style, but at the last moment still chose Art Deco.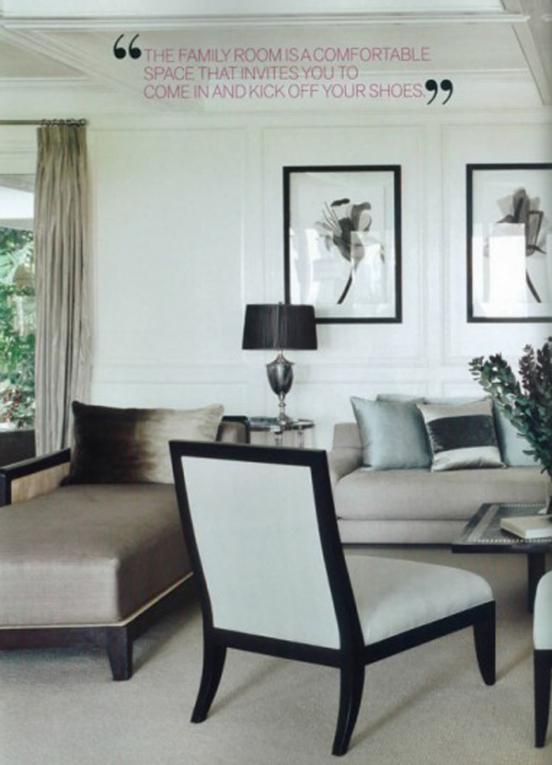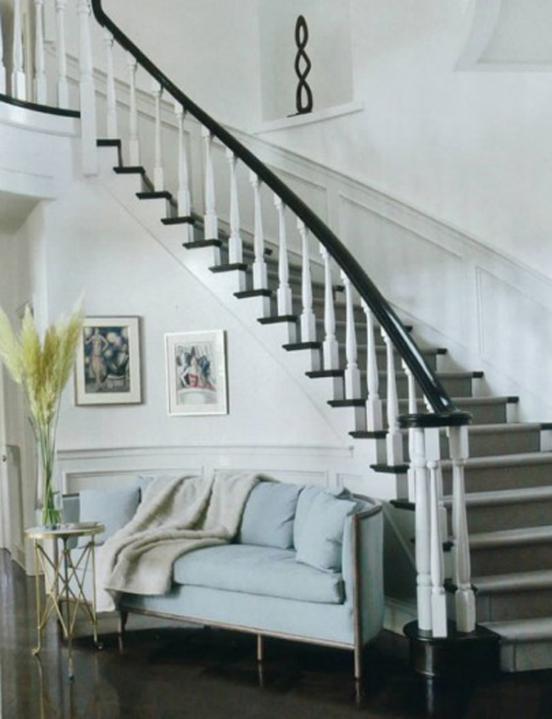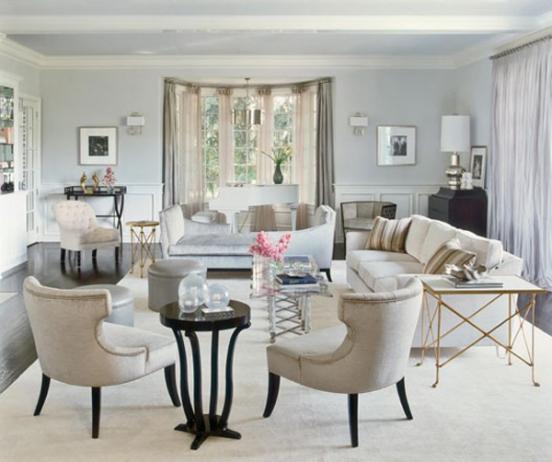 Please note interior of the house is made in muted colors - blue-gray, peach, gold, which at the same time look very expensive. I think these colors predominate in today's wardrobe Jen.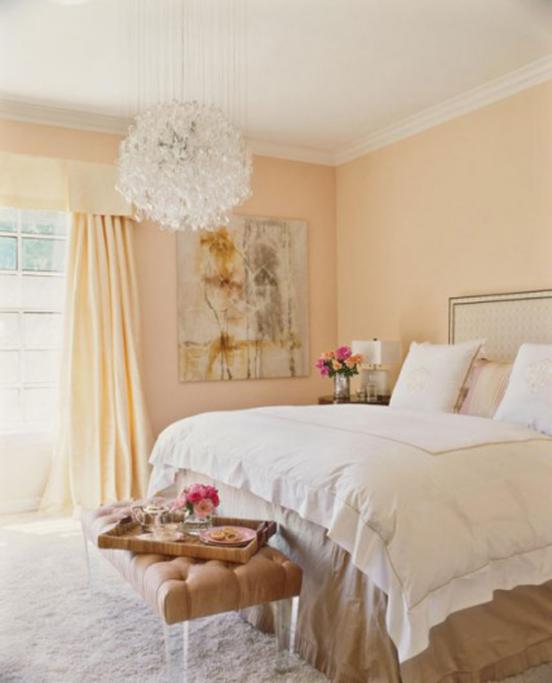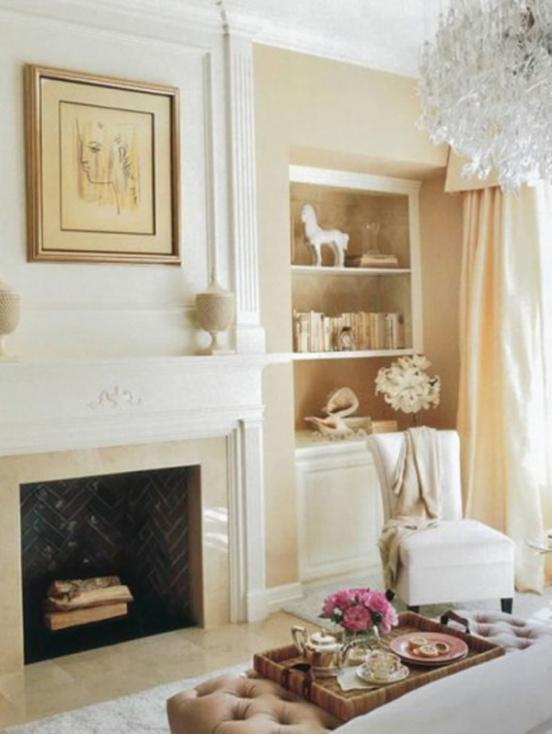 Required element in every room - a vase of fresh flowers. What would I lived!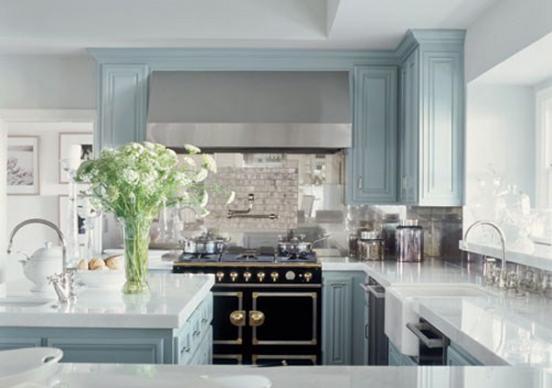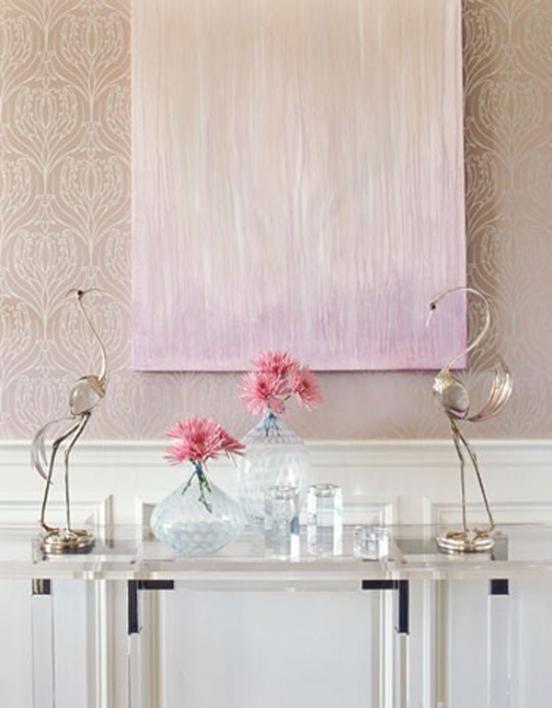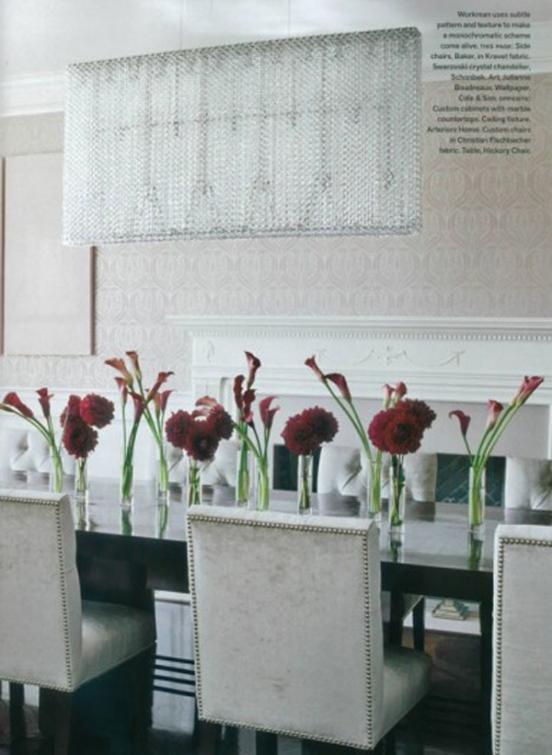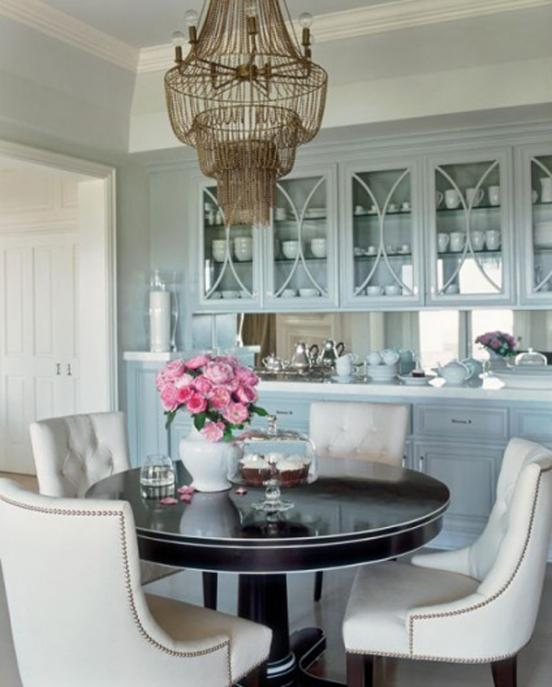 Home JK Rowling Tasmania
The famous writer, who is rumored to once every three days, received 1 million. Pounds for his "Harry Potter", bought a house in the countryside on the island of Tasmania for 6.54 million. Pounds. The house has 7 bedrooms, 3 bathrooms, several lounges, a gym, on the estate include a swimming pool, tennis court and stables. In general, Joan knows how to spend the money earned, ISF interior of the house was not impressed.
London apartment Bryan Ferry
Bryan Ferry has always been famous for good taste - while the rest of the rock musicians trashed hotel rooms, he, on the contrary, tried to create them comfort.
Apartment Ferry is located in a suburb of London. Brian himself was designing his home and turned it into a cozy apartment in the bohemian style, which he managed to place his impressive collection of works of art brought from all corners of the world. Ferry has shown originality in the planning of their homes - on the 2nd floor has a kitchen and living room and bedroom is on the ground.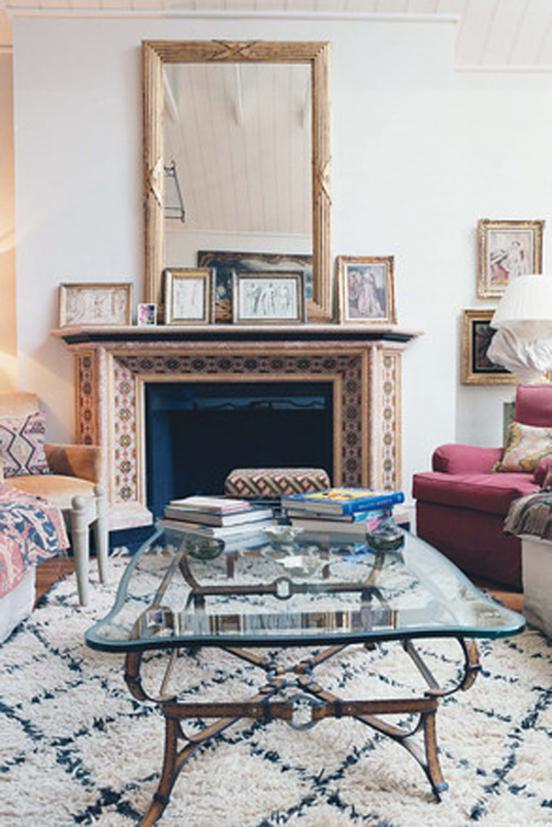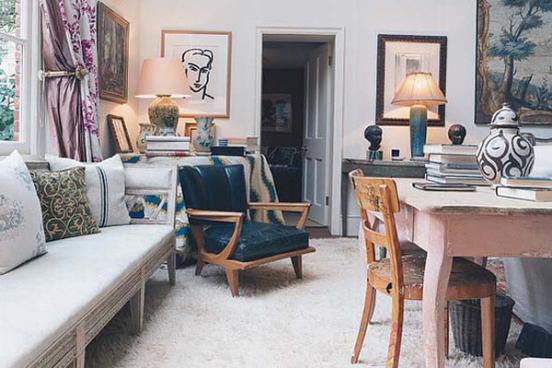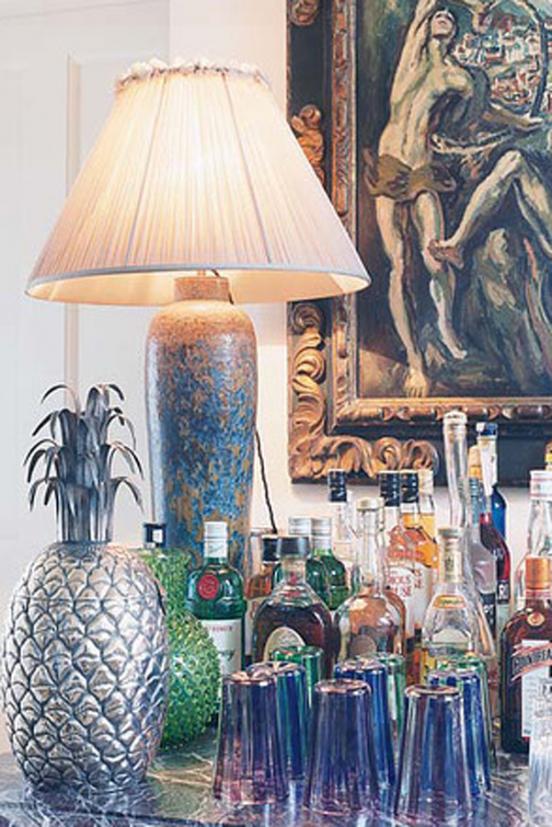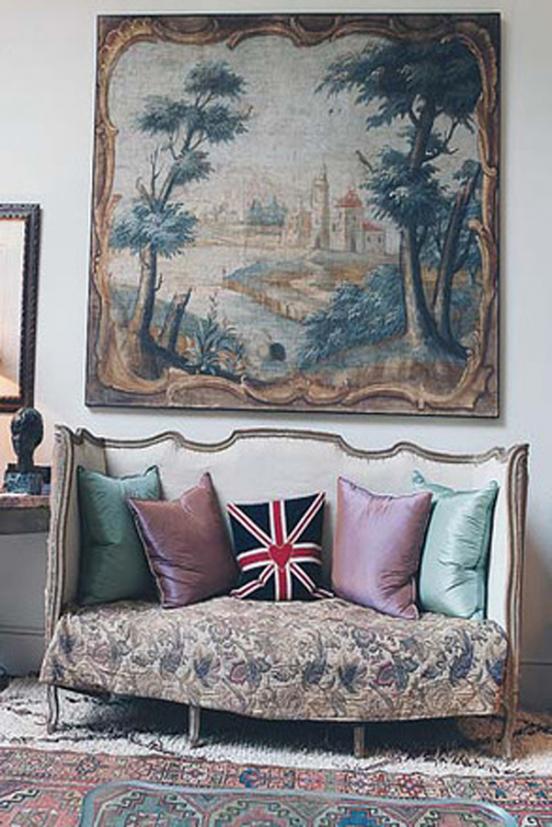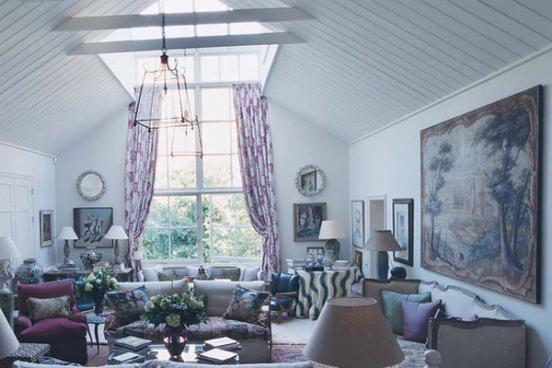 Home Hubert de Givenchy in Morocco
No wonder as his residence famous designer chose Morocco - this mysterious country has always inspired him to create the most amazing fashion collections. The design is made of a small house in a Mediterranean style, and is known to be important in the Mediterranean style, not color or interior, and the mood that it creates. I think this house is simply created for relaxation. How can I work when around such beauty ?!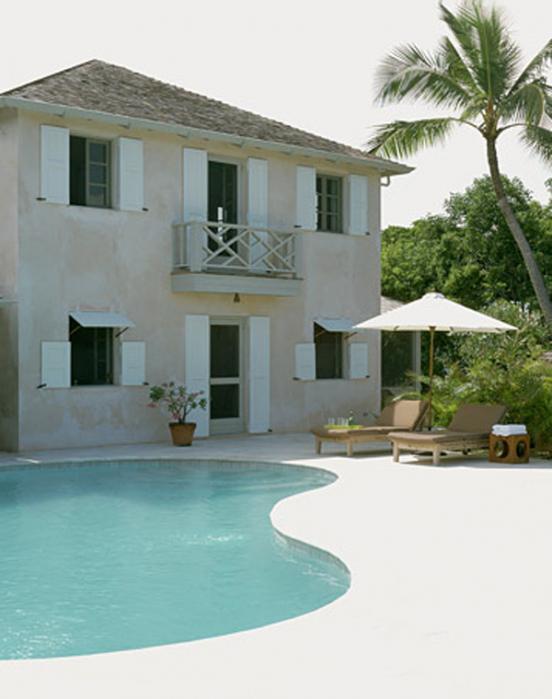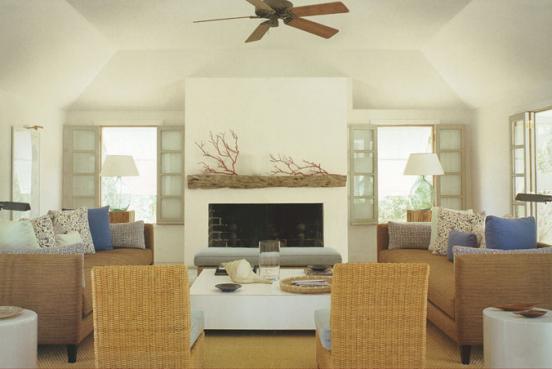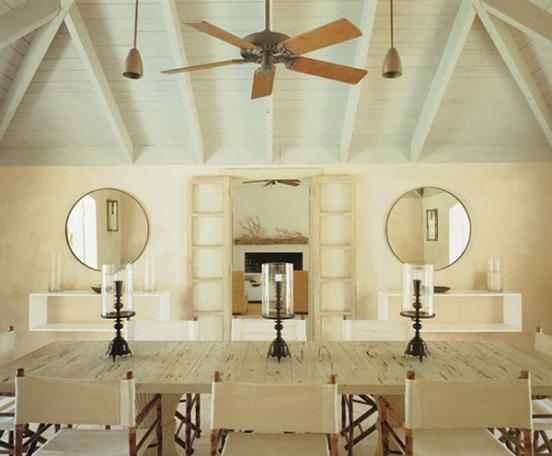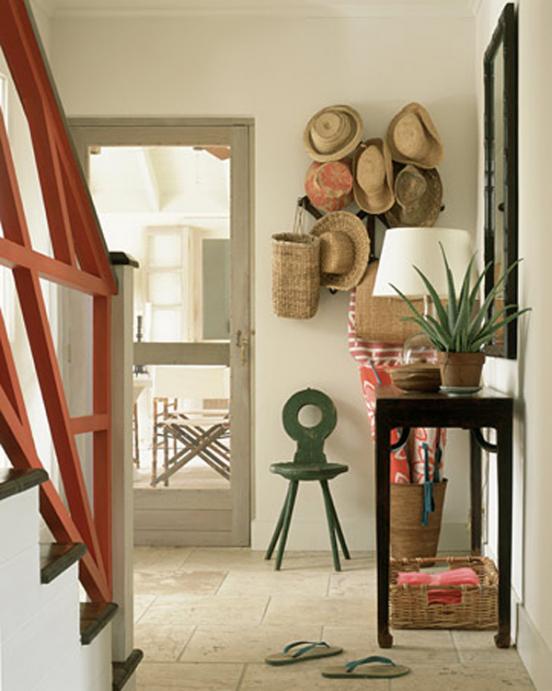 Home Alberta Ferretti in Milan's suburbs
Designer bought this house in 1983, three years after the opening of the company. Since then, the house has changed a lot: Albert restored it and built an indoor swimming pool and terrace. Which can be used all year round.
I always say that the house, like a dress. It is necessary that the house suits you. Twenty-five years ago, I was not the same as today and this house has very much changed to fit me.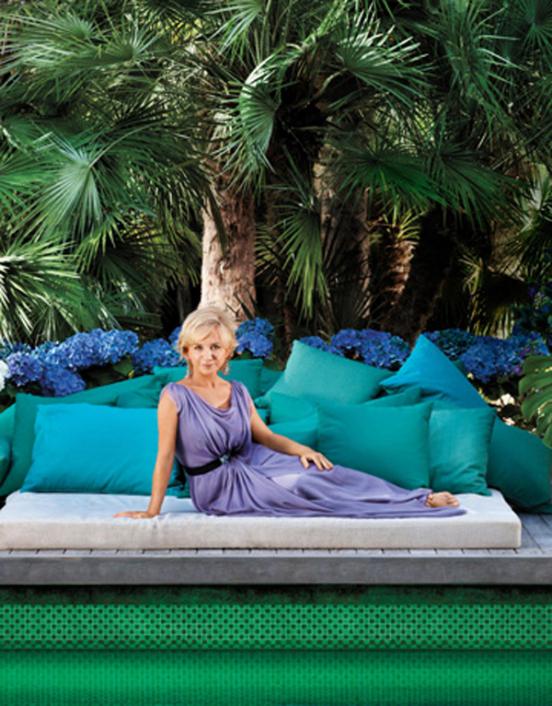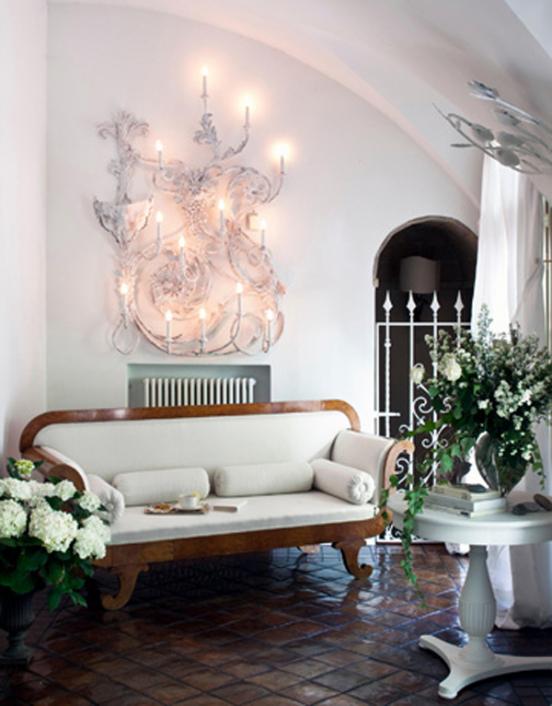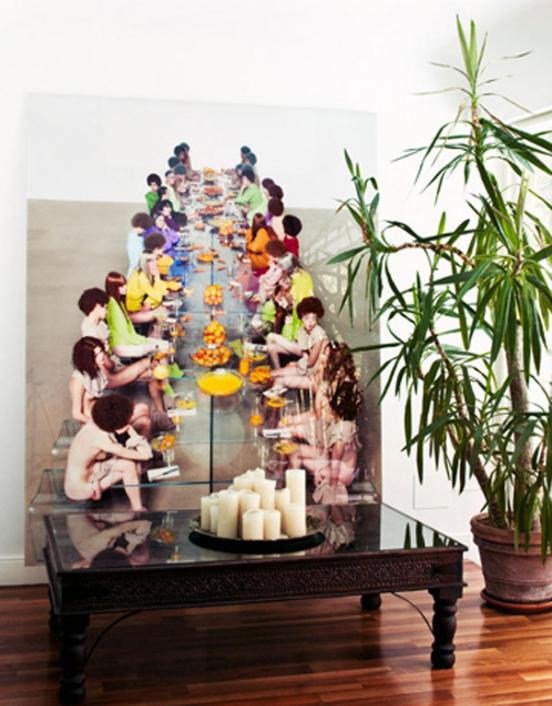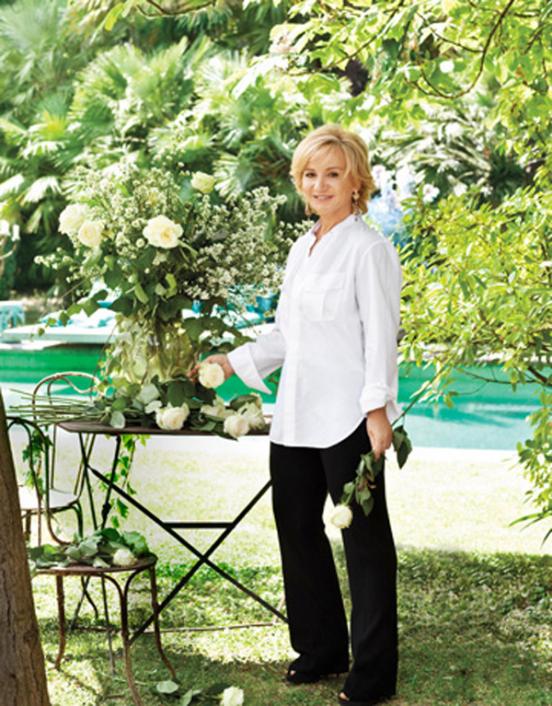 Black and white photographs depicting the Coco Chanel, Carla Bruni, and several works of photographer Helmut Newton.
Residence Osborne family in Los Angeles
It is difficult to imagine that the Prince of Darkness is sleeping in a canopy bed, in a bedroom whose walls are upholstered with purple silk. Nevertheless, it is. Naturally, the design of the Los Angeles home of Ozzy Osbourne - the merit of his wife, Sharon, it is the heart of this home. The interior of the house - a solid eclecticism, which is a place the French antiques, Victorian barn door and Italian wooden doll.
The parental home of Britney Spears in Kentwood
Once Britney became famous and earned his first money, she bought her parents a large house in the city of Kentwood (Louisiana), whose population does not exceed 2,600. At the entrance to the city is a lot of tablets with the inscription "House of Britney Spears", which continues all the way to the mansion.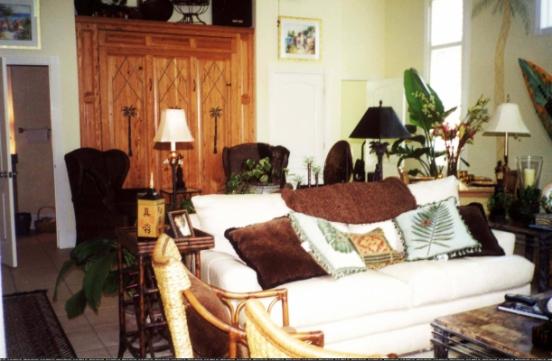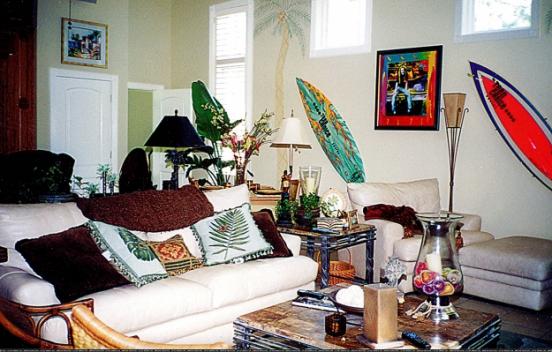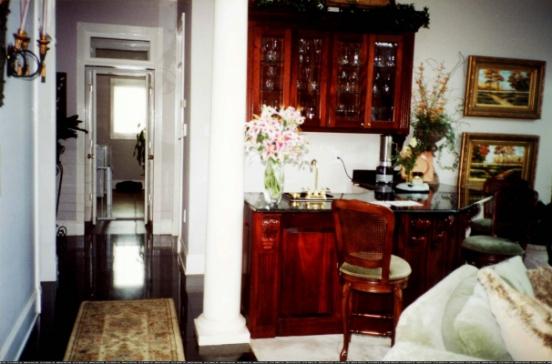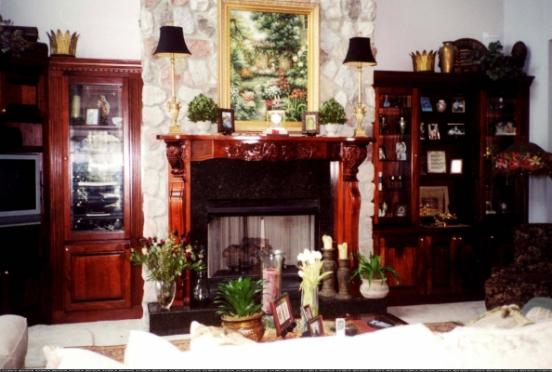 The house contains all the awards, prizes and gold albums the singer and her stuffed animals, a collection of hats and trousers (the way her heart instance - pants Marilyn Monroe).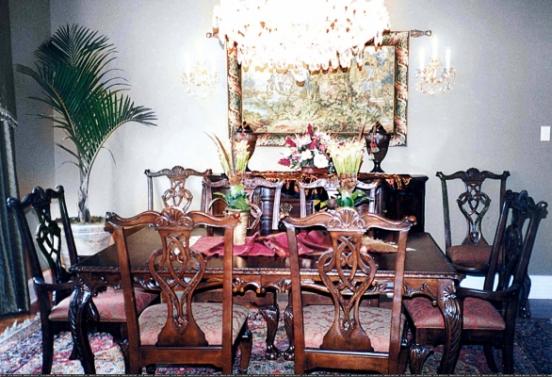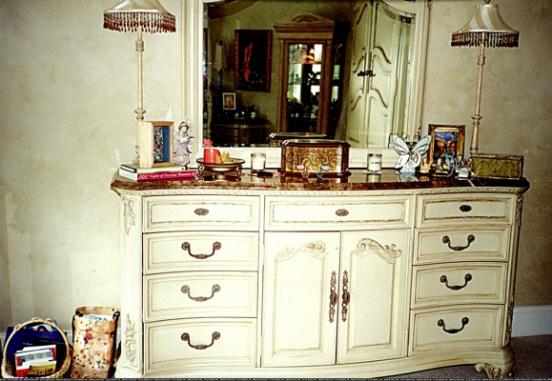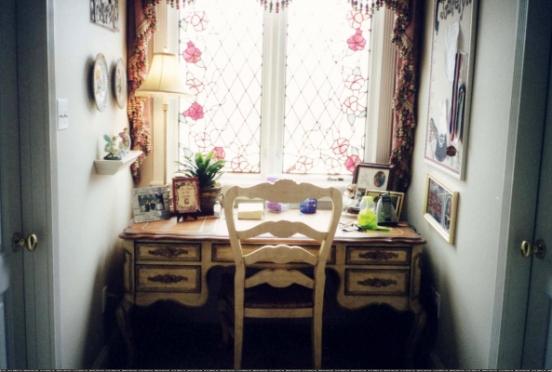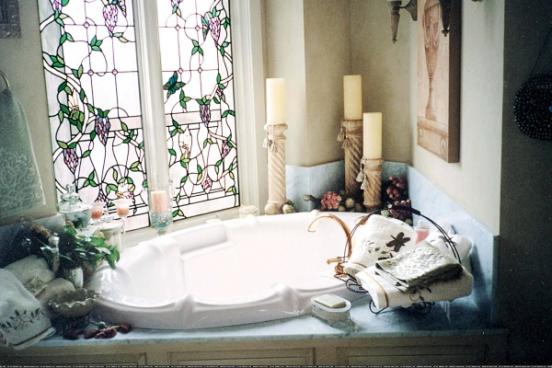 House Demi Moore and Ashton Kutcher in LA
Mrs. Kutcher she supervised the repair and furnishing of their homes, and, as you can see, taste it did not disappoint. I have lived in this house! It is not even in large areas or expensive, and in the mood, which creates a house, and interesting design solutions. For example, the large window in the living room opens directly onto the pool, swimming in which to watch the sunset (or sunrise!). Live, it's probably looks even more beautiful.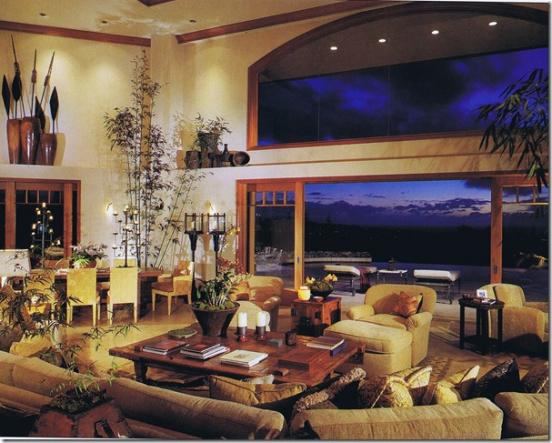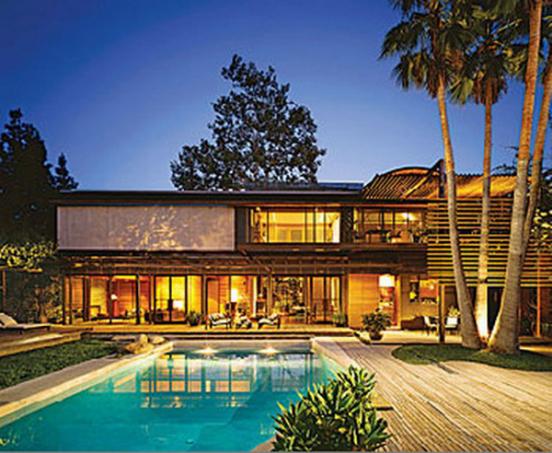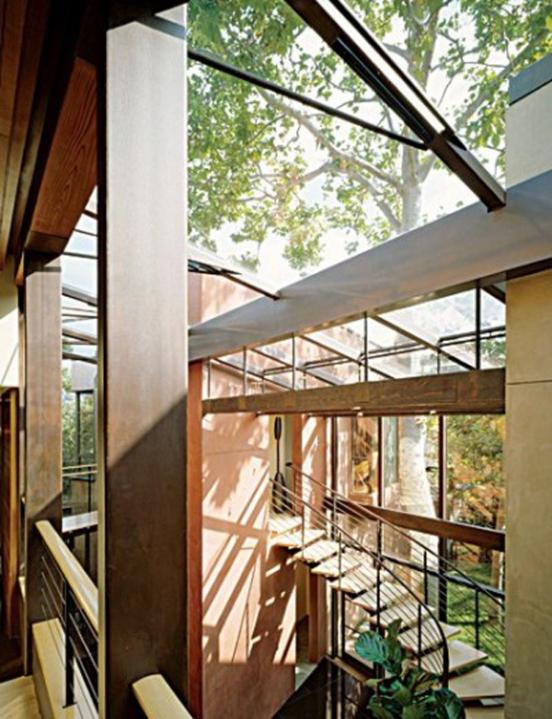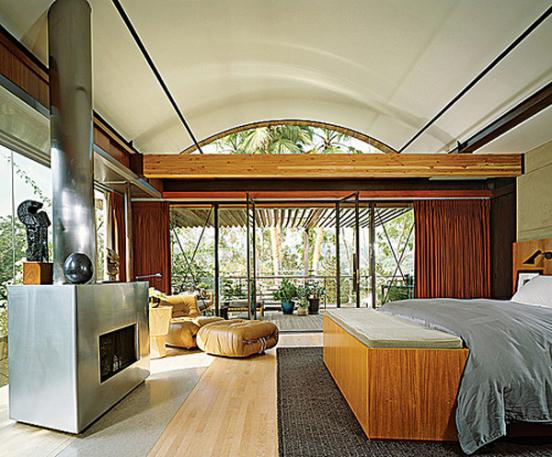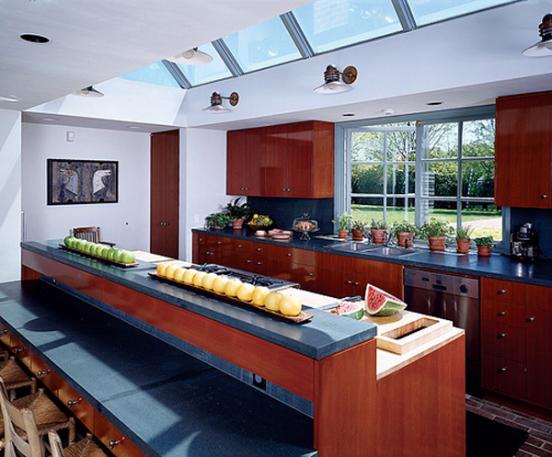 New York House Madonna
Pop queen bought the luxurious house on the Upper East Side recently, for the price of 40 million. Dollars. But there is, what to pay - in the house are two garages, a huge green garden, nine fireplaces, an elevator, a wine cellar, 13 bedrooms and 14 bathrooms.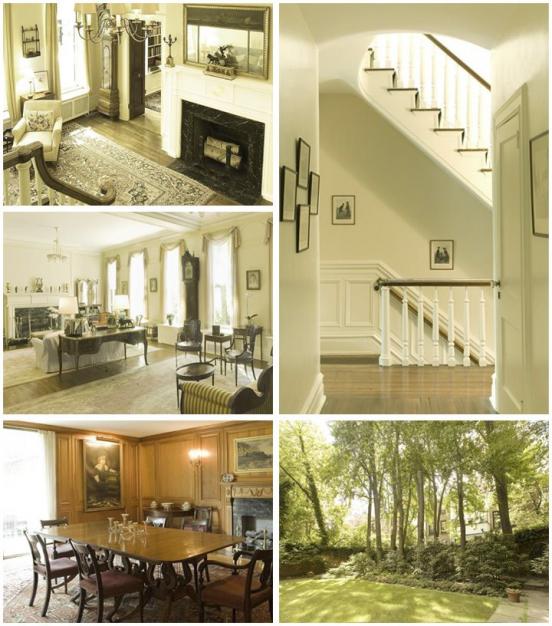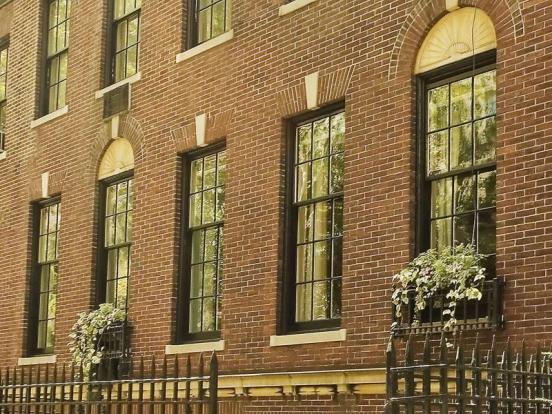 It is known that Madonna is not accustomed to anything currently refuse (though she deserved it) and does everything in its class. The interior of her house - it is completely antique furniture and works of art.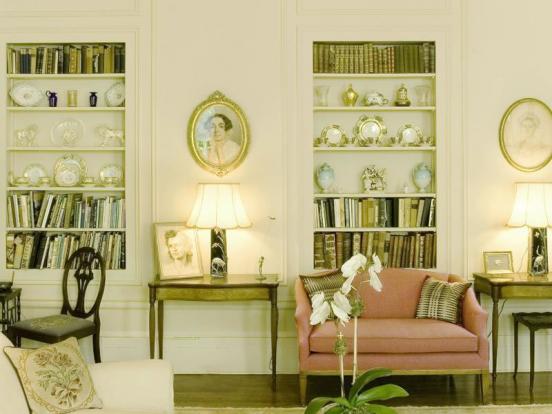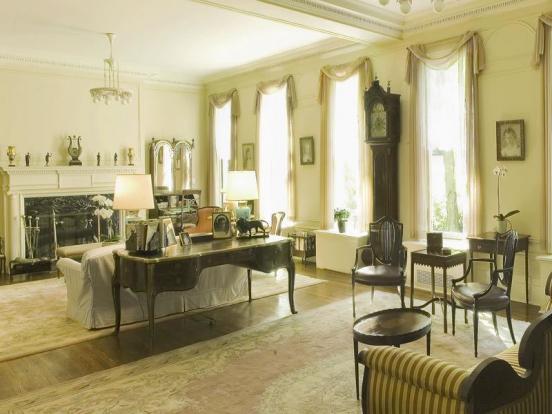 Country house in the Hamptons Richard Gere
A cozy house worth 8 million. Dollars simply created for relaxation! It does not have some amazing designs, but it looks nice, comfortable, and most importantly created for a living person. Well, as is seen, Richard practical man and seeks to comfort.
New York Apartment Julianne Moore
Like most of our previous heroines, Julianne she decorated her home. Well, it turned out great. I really liked the design of the kitchen - like loft with traditional brick for him bare walls. The actress clearly has a soft spot for fireplaces - I counted as many as four - bedroom, living room, kitchen and even the bathroom.