Talk about children's rooms, their design and decor. We learned that designers Arthunter recently finished work on his first children's furniture collection. On this occasion we asked them what style is better to draw children and what techniques to use to best suit the needs of the child.
3 arguments in favor of the choice of Scandinavian style for children: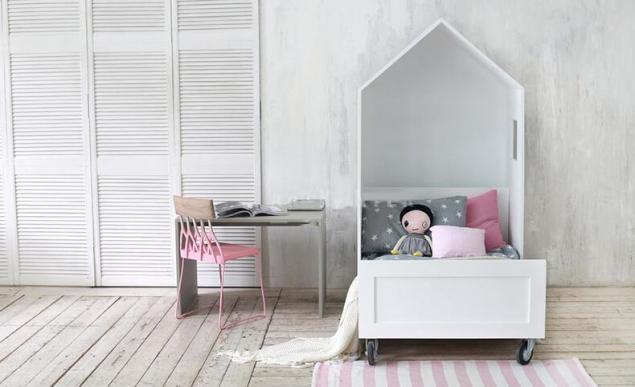 1. Palette style
Scandinavian motifs in the nursery is not only stylish, but also very correct from the point of view of the child's mind: the baby would be surrounded by fresh and bright colors – they evoke feelings of anxiety. Apricot, white, Apple green, pale blue, delicate shades of pink – these colors suggests a classic Scandinavian child.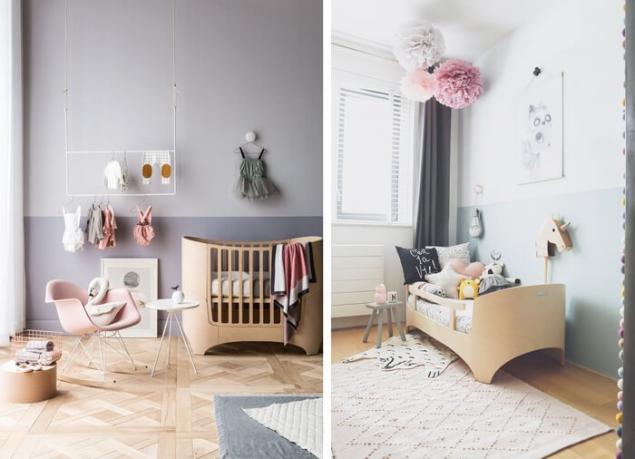 2. Materials
In the baby's room should be more natural materials. Instead of plastic tables and stools, we recommend professionally treated wood. Products – interior "vitamins". Scandinavian-style table can be built even from stump, and it will look very cool. While natural forms in combination with muted colors are beneficial to kids.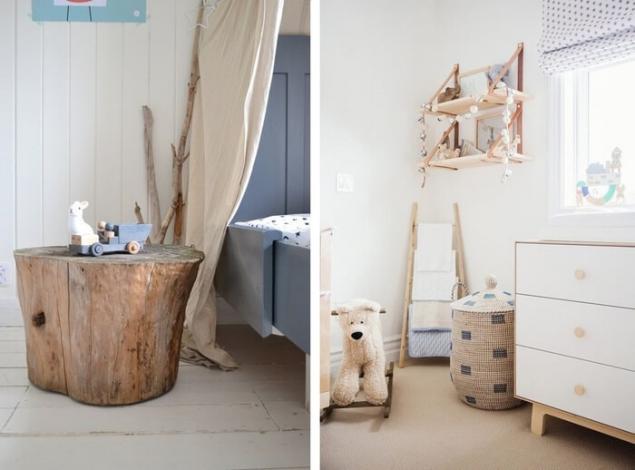 3. Decor
The decor, which assumes this style (posters with prints of animals or fruits, flags, etc.), is very unobtrusive, so won't pester or bother; even if it happens, it is easy and, most importantly, it is not expensive to change.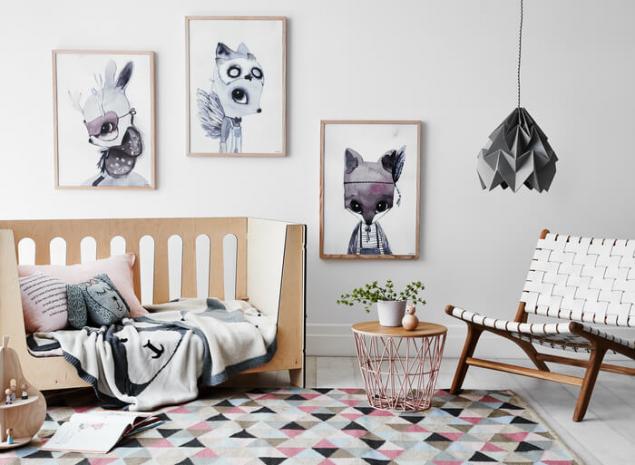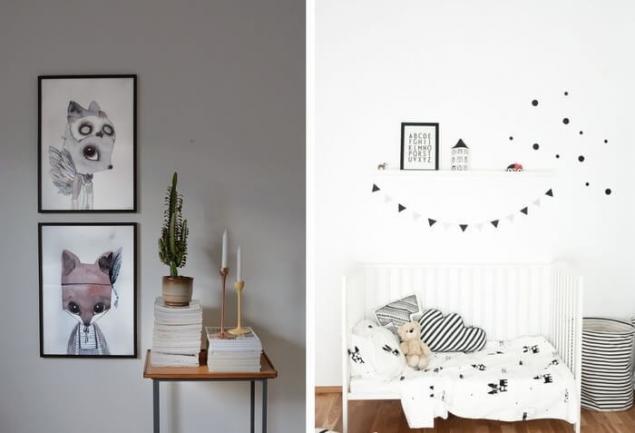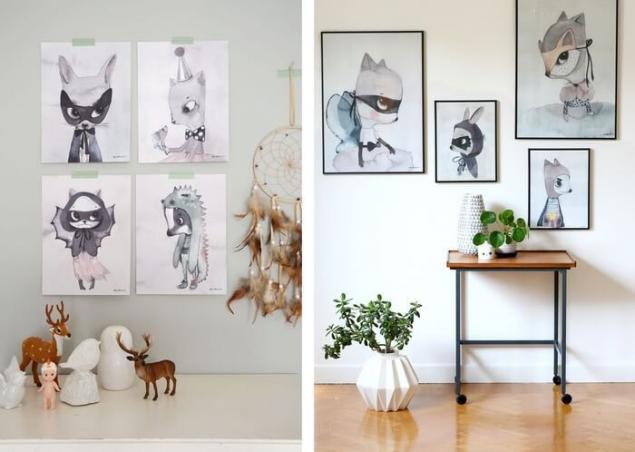 Scandinavian style is designed specially for toddlers, each element is very natural. Any parent instinctively understands what is best for the baby bright fresh colors. Everyone instinctively feels that surround little treasure needs only natural materials: wood, cardboard, paper, cotton.
Items mink
Use the "parts of a hole" that the child feel secure. Did you ever notice that dogs love to hide or sit under the chairs or under the table? They have instincts and they know what they are doing: it is in such places Pets feel the least vulnerable and there they sleep soundly. The same approach applies to children. For example, in his collection, we used the houses in the headboard is not only decoration, but also the security of sleeping without worries.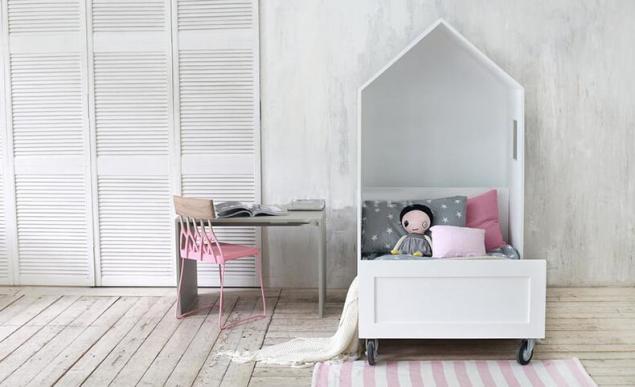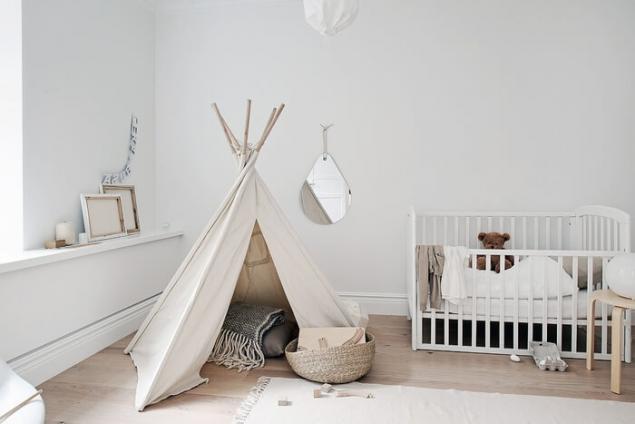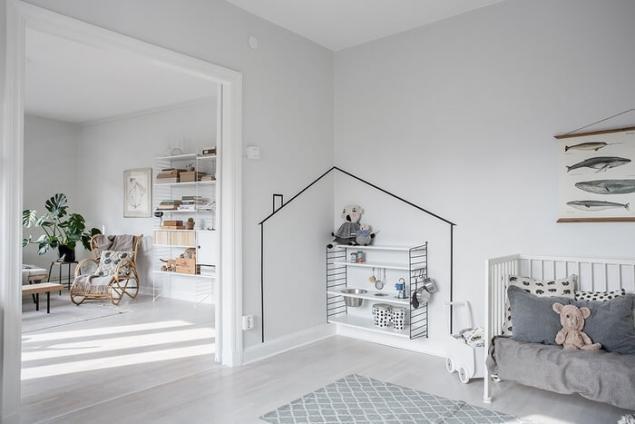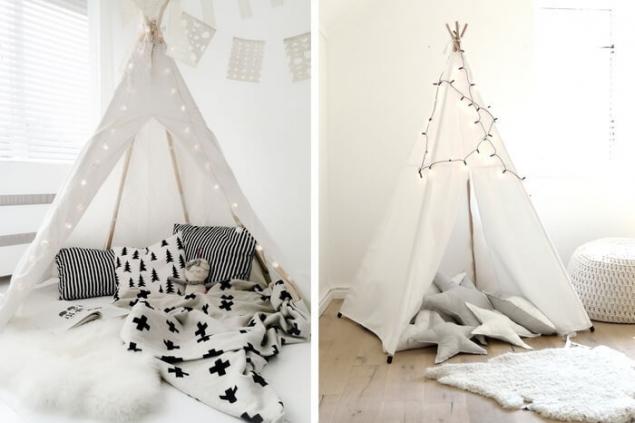 My mother's calm at bedtime
Kid falls asleep, but mom knows that sleep for a little bit, so don't hurry to go to the kitchen. In this case, you need to consider where mom would sit and guard the sleep of his treasures. Be sure to select and purchase a comfortable chair for such occasions. By the way, if you take a rocking chair, it can be your assistant when rocking on hands.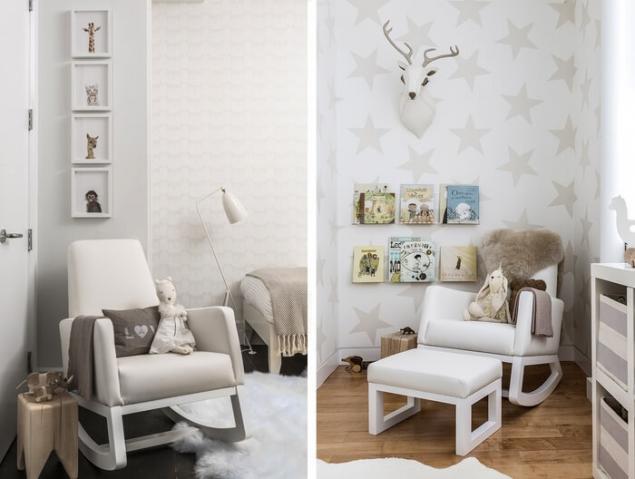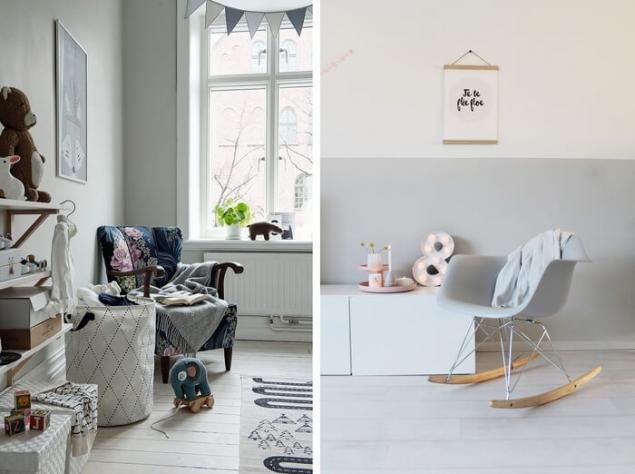 Toys one place
Children's decorated in Scandinavian style, is a room where parents can afford to digress a bit from the stereotypes of adult life, folding along with kids toys not wood chest with carved decoration, and in a simple wooden box, or wool sacks, or paper ekopaket. Don't be afraid to use these packages: they have a special treatment and they are not so easy to break.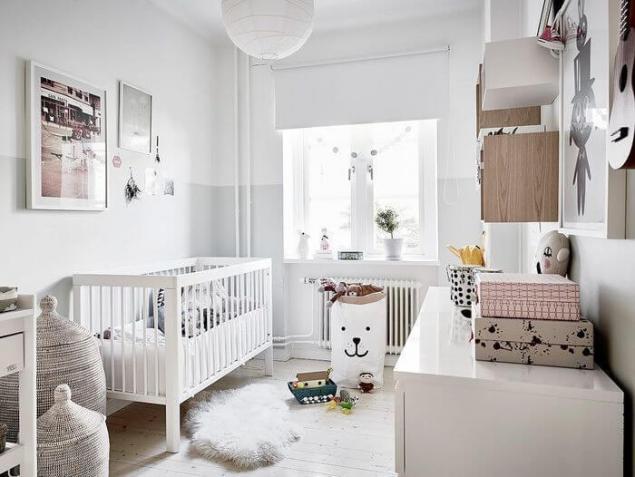 Educational furniture
Furniture should be functional: you can combine the different functions, just more entertaining to combine furniture with the work of Scandinavian child is not exactly hurt locker with the effect of the slate.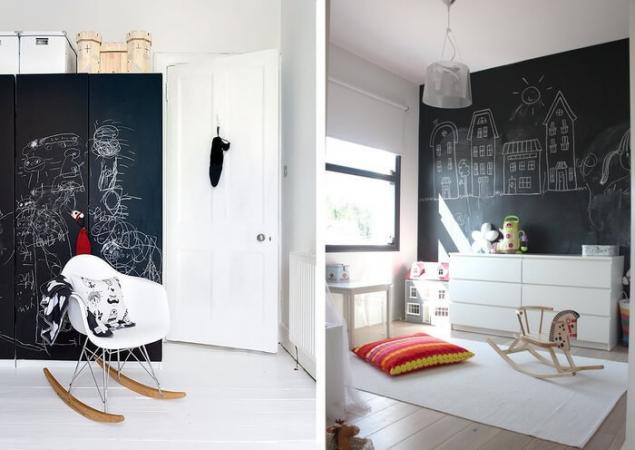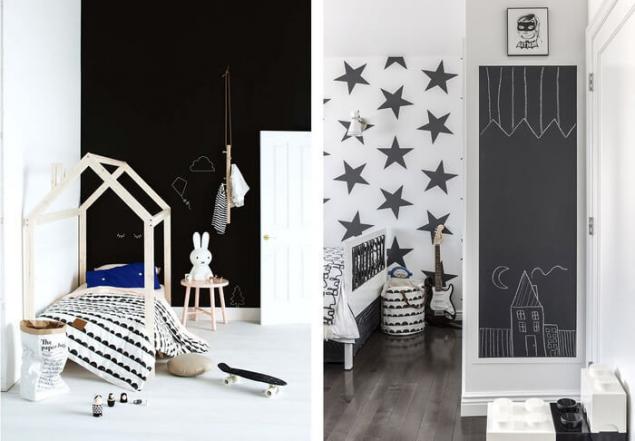 Budget solution
When everything has a simple shape, it is very easy to add interior handmade decor. Tip: take the easiest ikeevskogo dresser (that was painted) and try to decorate it themselves. For example, as in the picture. All you need is masking tape and some acrylic paints. published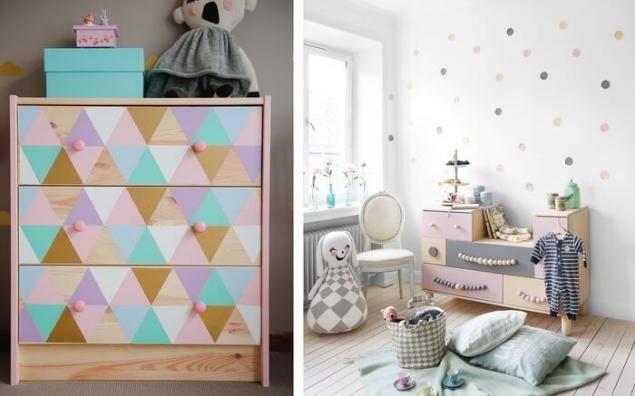 Author: Nina Voinova    
 Project for the weekend: the transformation of the bedroomLearn from others ' errors: 10 failures in the kitchen design
P. S. And remember, just changing your mind — together we change the world! ©
Source: kvartblog.ru/blog/detskaya-v-skandinavskom-stile-5-sovetov-dizaynera/