If you want to treat your family, be sure to pay attention to this recipe.
Chicken pot pie
and cheese will be the main dish on your table, and your guests will definitely ask for seconds.
Chicken is a versatile filling for pie. In addition, it blends well with other products, allowing you to experiment and to invent every time something new.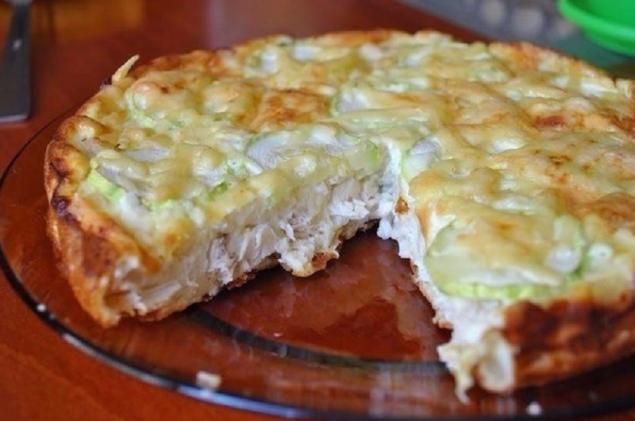 Chicken pot pie in the oven
"Website"
will tell you a simple idea of delicious cake!
Ingredients
300 g chicken fillet
50 g flour
2 eggs
150 g of milk
50 g hard cheese
1 small zucchini
1/2 tsp baking powder
Seasoning (black pepper, oregano, mix herbs)
Salt
Cooking
Boil chicken, cool and finely slice them. Sodium cheese.
Whip eggs with milk and salt. Add the flour, spices and baking powder to make a not very thick dough.
Add to the batter fillet and cheese. Stir well and place in a baking dish.
Slice the zucchini slices and put it on top of the pie.
Bake the product in oven for 35-40 minutes at 200 degrees until Golden brown.
The beauty of this cake is that it is low calorie and can be considered a diet dish. In addition, it is possible to prepare in a slow cooker.
Bon appetit! Hurry to share the recipe with your friends.