After the birth and seven years before we learn to be girls. We figure out the science of an important state, which is useful to us in adult life. Because that's what it helps us to calm the anger of men who express their anger, not to injure anyone, to share emotions, without offending anyone, but at the same time and still receive gifts, flowers, decorations.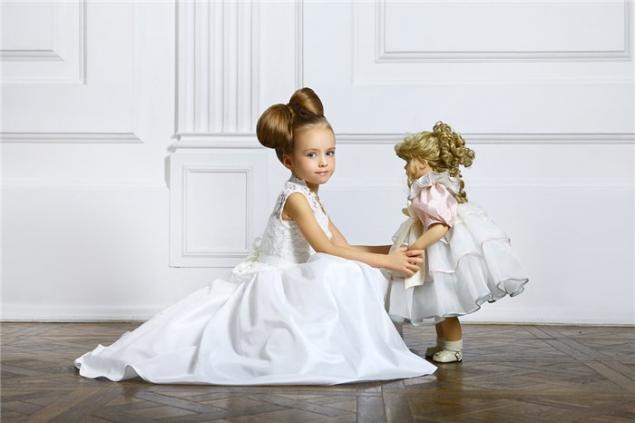 Which girl is given easily and joyfully?
That which is harmoniously completed the first perinatal period. For example, the girl was very desirable after one or more boys. Or the parents are delighted to have a child. That is, it has already inner conviction that it is in place. She is a girl and that's good.
The girl, who has a fondness for the pope. Next to that she can be a princess. Which melts from her arms, takes its caprices, protects it, is at hand. I know of these popes, who on March 8 are home to some gorgeous flowers - his wife and all his daughters. Even if my daughter just a year.
If girls do not over do not criticize, do not try it out right away to do something. Do not drag on the hated piano, because it's cool. Do not tell her that her hands were not out of place. A lot of praise - just like that. Just for what it is. Because it is so.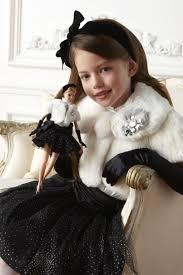 If you give a girl a princess stay. That is, it creates an opportunity to dress up, be beautiful. You do not have a pile of expensive dresses. Sometimes my mother or a combination of lace curtains can be the most beautiful princess dress - just need to make a fantasy! My childhood was a neighbor that I felt the happiest in the world. Her mother kept the wedding dress in the closet - and she allowed her daughter to wear it sometimes. It seemed more beautiful and more important than any dresses for girls with ruffles. After all, it was real, for the princess.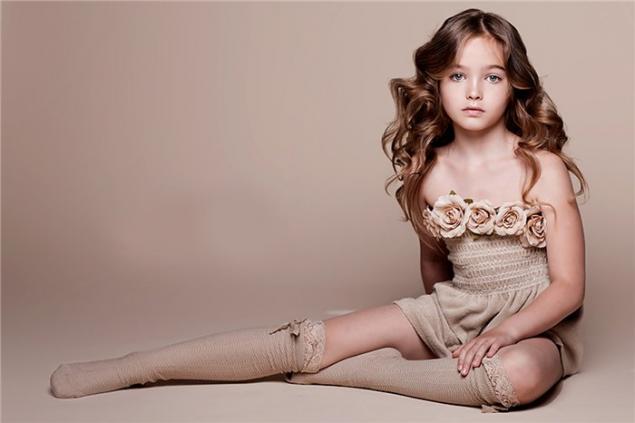 Girls who are not charged with duties from childhood. You have to help my mother, you have to look for his brother, to clean the house. It is, of course, look. But someone from this will be good? I know a lot of older sisters, who are already in 3-4 years were all of a pull carriage with the baby. And there was no choice. Strange that none of them can decide to give birth? Another story recently heard about a woman who has lived all his life alone. Another girl, she had to look after the children's older sister. And when she forgot about them, he began to play, it is very much fell. For example, in the face. What did she do? Then just beat on the face nephews. And she told herself that her children will never be. So live life.
The girl, whose mother and father together. Really, not for show. Divorce of parents deprives many children. And the integrity of feeling and inner harmony, and constant contact with the Pope and the possibility of love. But the situation is not much better when mom and dad tolerate each other, constantly quarrel, live for the sake of children. The girl does not receive a model of how to be a great wife and mother, but in this joy and happiness. She does not appear the desire to become a woman more because she sees how much pain a mother feels.
The girl, whose mother is not busy with more important matters. Contact with her mother is also important for a boy and for a girl. But if we are talking about the formation of femininity, the example of the mother is very important. If it is before my eyes - my mother a housewife, takes care of everyone, loves, giving time and attention to her husband and children, needlework, and creates an atmosphere of magic - the girl will be much easier. Often there is an example, but not quite harmonious. Many, for example, grew up with grandparents. My grandmother, who all did great, but often forget that they are women. Or their hearts from the pain experienced were closed, so they are all constantly fed to somehow express feelings. If a girl is growing in the garden, then it may be lucky to meet a sample of femininity in the educator. And can not get lucky. I, for example, was one such teacher. Very beautiful, well-groomed, educated and kind. She has worked in the garden because her son went there - and so she could be with him. But this is only one of a dozen others. All the rest were miserable, tortured and very nervous.
The girl, whose mother happy. One may teach the children words, but in fact they all take with us, copy. If a girl sees her mother happy, she also wants to become such. Become a woman to be happy. Learning to love, to be a mother, to be a wife. And then you do not need to explain to her. Her picture is automatically develop properly.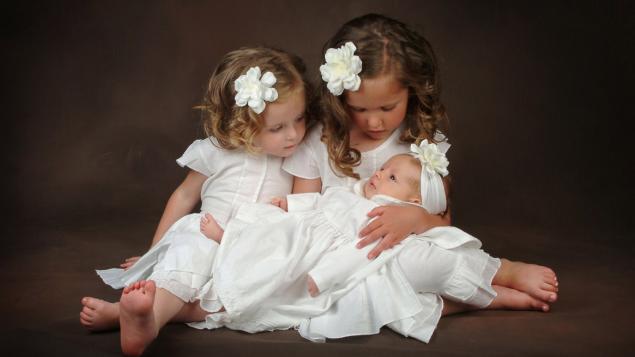 As it happens in real life?
Educating a man. The Pope, who wanted a boy, had an army past, is not inclined to show affection ... Here I see on the beach in the Crimea of ​​the pope. Over it as if specially gave two daughters. So he learned to be softer and more loving. Seven girls and three (approximately). Dad went for kvass.
The eldest daughter: "Dad, I want to brew!»
Dad: "Well! Will you brew? "- Asks the younger
The youngest daughter, "Dad, I want to drink milk!»
Dad: "Or brew or nothing»
The youngest, with tears in his eyes: "Well, let's brew ....»
Only if the pope do so? Absolutely not. Recall moms who grew up in a deficit of love. And in general in short supply. Immediately recall many phrases:
It would be desirable, perehochetsya
New Clothes did not deserve
First, the demolition of old
You must be self-
Do not dissolve the nurse, not Noah
Do not you have a head on your shoulders no?
You never know what you want, I do a lot of things I want to
Who do you need such
You krivorukost, bowlegged and so on
And so on. Not male education, but also very hard, almost like in the army. Where it is impossible to give up the slack, can not want anything, you have to be strong and rely only on themselves. Where is itself initially you are not good enough, and you need to bring something to do. Even if you are five years old, you have a ball of imperfections, and we need to change ...
And what happens to the self-esteem? The girl, who initially has a divine nature, you want to save, and not to change, becomes clogged and notorious. She thinks that she is not worthy of this and that. She feels shame when buying a new dress. Most likely, it is even his never buy - because my mom did not buy
. And then?
And then it can "hang" in this state. When will begin to work on himself in an already mature age and finds that at the base of her house lacks such an important building block. Bricks "princess." And it will start to lose condition. So there are the princess, who far 20-30-40. They do not want to take responsibility, they do not want to decide anything, they want to dress. They have the feeling that they all have. Especially men.
They will happily dress up, living the childhood period, enthusiasm will be engaged in its beauty. The only thing they can do is not - it is to serve others. All this they will do for themselves. Loving yourself to sneeze at all ...
This is not a hopeless option is just one of the stages of growth. This is normal. If you are unable to 7 years stay princess have to play the princess is 20, 30, 40. In order to go further. And it is important to not dwell on it, and move on. Status princess - the right for each of us. But not only. The next step is to understand why our beauty, energy, need to learn to grow up and take responsibility for their lives.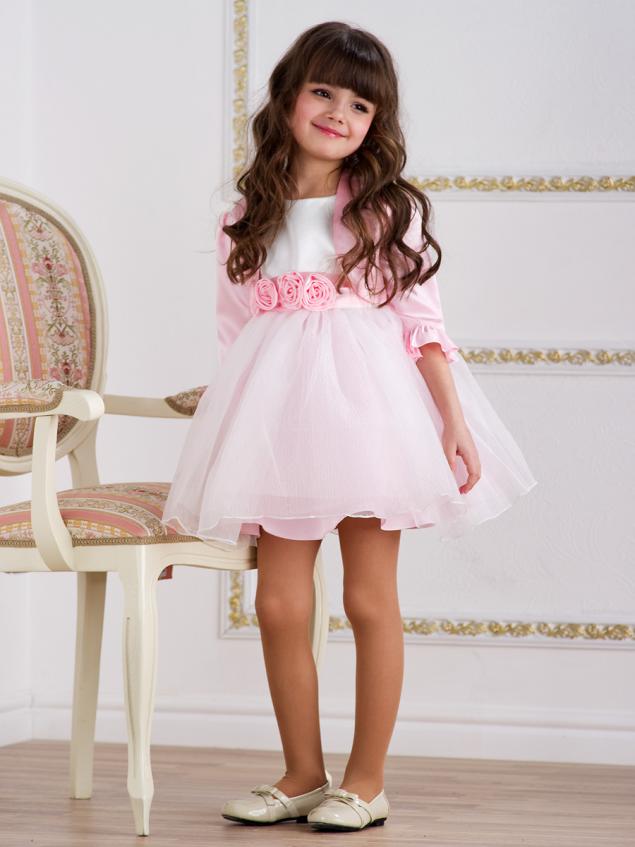 At this stage, we are forming their self-esteem, or rather self-worth. What am I - a value in itself. And I do not need to evaluate yourself every time. Self-esteem is always in motion, in the plus, the minus. The intrinsic value is always stable. I value in itself. Just because I am. I am important, I am valuable, I'm beautiful, I'm good. Self-esteem starts here.
If you did not have this time - allow yourself to it now. Buy a princess "terrible" pink - and walk it home. Learn to listen to yourself, to hear, to fulfill their dreams. Expressing anger of a child. Asking as little girls do. And so on.
Go through this period again, for themselves, with each other. To then move to the next stage of the formation of femininity.
Author: Olga Valyaeva