Looking at pictures of Hollywood beauties, it is easy to make sure that
a skilled make-up can change the face beyond recognition. Why are only snapshots before and after makeup!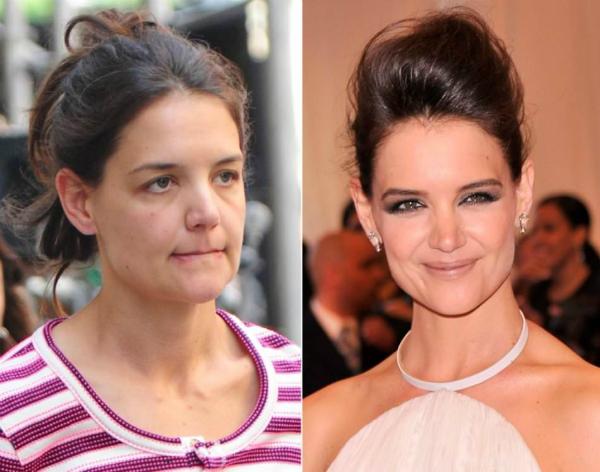 In cosmetics can be used to mask skin imperfections, emphasize the lips, correct the shape of the face ... "Site" shows you how to enlarge the eyes and make the eyes look wide open, if the nature of the "awards" you overhanging eyelids .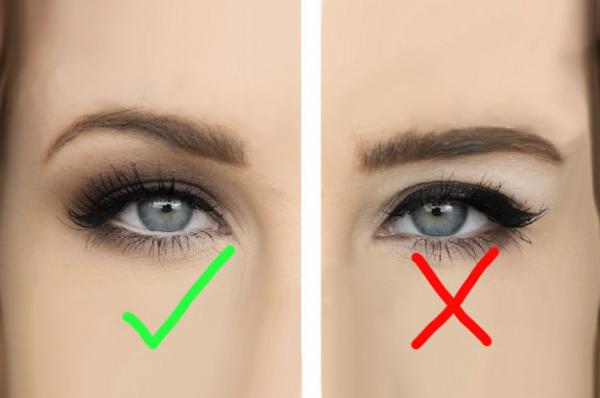 How to increase your eyes with makeup
Shadow Many women mistakenly believe that a dark shadow make eyes large and expressive. In fact, this is not true. The best effect can be achieved by mixing different shades of shadows. An excellent result gives glare-bright pearl accents shadows around the eyes, in the middle of the century and under the brow. Eye Contour Generously trace small eyes thick line of black eyeliner - an unforgivable mistake. Not only does this further deepens them, so also makes a girl look like a panda (forgive me this makeup lovers!). Mascara Long, lush eyelashes definitely attract attention! You can even curl them further with the help of forceps ... That's just not too zealous with layers of mascara: thick lashes with a log negate the most perfect make-up. 2 layers of black or brown mascara will be quite sufficient. Well, color ink reserved for Carnival or New Year's holiday.

White pencil To make the look mysterious and open, make-up artists professionals summarize the inside of the lower eyelid pearl or frosted white pencil. Eyebrow Shape When lowered the upper eyelid to avoid too thin eyebrows or eyebrows straight shape. Stick to the golden mean: natural color (slightly darker shade of hair), slightly curved shape, the natural width

. Visually enlarge the eyes and adjust the shape of the age using cosmetics is not so difficult as it may first seem. Work out a bit on the weekend, and on Monday go to work collecting compliments about the new image!

Help her friends look stunning: Share this article with them

!