Estonian company developed Kodasema minidom concrete, which can be installed up to 7 hours, and easily moved to another location if necessary.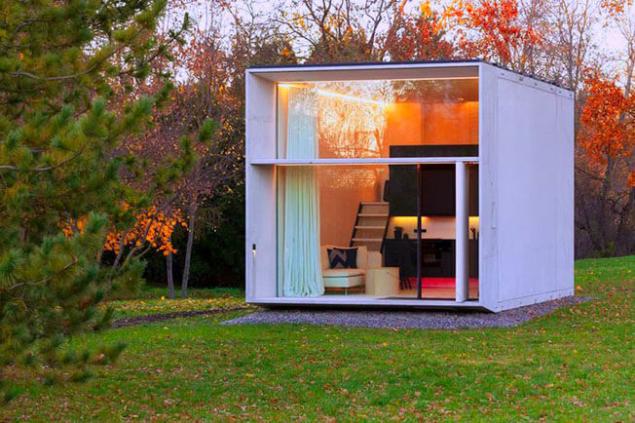 The sponsors of a miniature house hoping that the development will be fully prepared to enter the market next year. The expected cost of the portable housing, which gave the name of Koda, is approximately one hundred thousand euros without transportation costs.
Houses made of concrete and are delivered in the form of prefabricated structures. Their installation at the construction site takes about 7 hours. At one house consumes only 9 m³ concrete. The foundation under the building is not necessary to hold, it can be installed directly on the gravel, asphalt and other surfaces.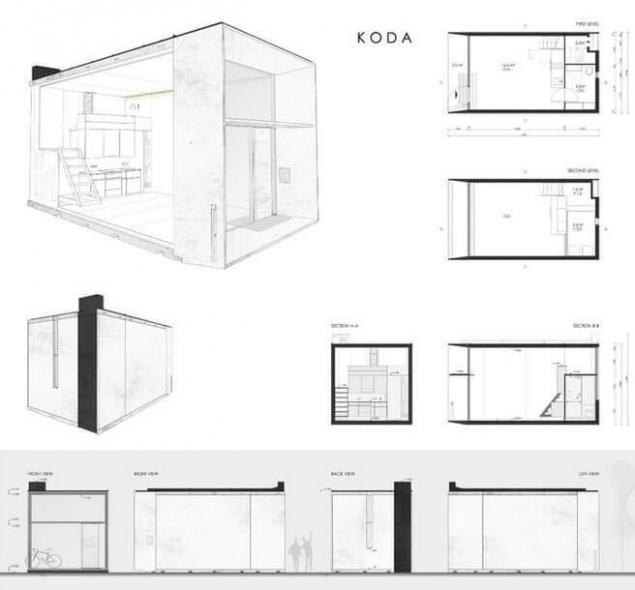 If the owners decide to move minidoma, dismantling and preparation for shipment and will leave no more than one work shift. To move the residents need the crane and a truck.
House total area is 30, 3 m², of which a large part is occupied by a large living room with kitchen area. On the ground floor is also a bathroom and toilet, and a staircase leads to the second floor to a small bedroom and a laundry room.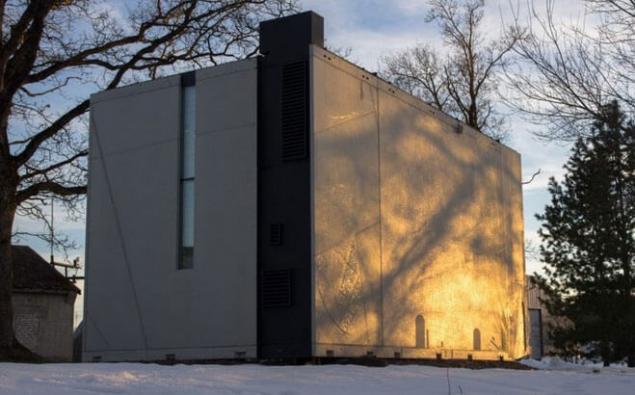 Kodasema workers are trying to make this accommodation the most energy efficient. The windows are made of three-chamber double-glazed windows and solar panels mounted on the roof. Nevertheless, the house still requires connection to the water supply, sewerage and electricity. According to the developers, the walls have high thermal insulation qualities.
The companies say that in future plans - development of models that could serve as classrooms, cafes, offices and workshops. In addition, Kodasema engineers work on projects ready sets of furniture for the house.