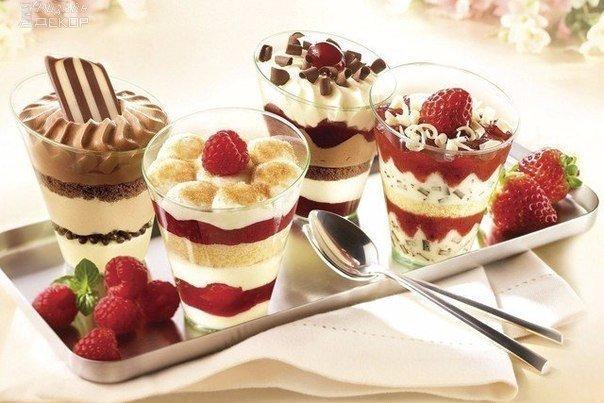 Ingredients:
✔ Kefir (or fermented baked milk) - 0, 5 liters
✔ Low-fat sour cream - ⅓
cup ✔ sugar - ¼-½
cup ✔ Gelatin - 1 tbsp. l.
✔ Vanilla sugar - ½ sachet
Preparation:
1. Gelatine soaked in a little water and after swelling heated under constant stirring to a high temperature, but do not boil. Then we put it to cool. Putting yogurt, sour cream, sugar (regular and vanilla), and stir them with a mixer for about 3 minutes. Continuing to whisk, pour in the milk mass of cooled gelatin and continue beating for another 3 minutes. Just spill the mass is in the glasses, vases or molds and put them in the fridge to pour (usually 2-4 hours).
2. Ready dessert then you can decorate your own convenience berries, nuts, grated chocolate and serve for dessert to the table. It is also possible to reduce slightly the amount of yogurt and any added natural berry juice, without changing the total amount of liquid. Then turn berry and milk soufflé.
Bon appetit!