Writes LJ blogger oadam: "« Foreigners once loved to repeat that the Soviet Union should go to see a ballet, go to the circus and eat ice cream "- this phrase in different variations run over the Internet, when it comes to the Soviet ice cream. It remains, however, not clear who saw the Soviet Union as aliens and with whom are they so often spoke, not just talking, and "loved to repeat"? KGB men, perhaps, but no matter - let's talk today about the Soviet ice cream. "
I say at once over the price and assortment. Since 1966, the ice cream produced in the USSR for inter-republican technical specifications, and since 1980 - on the industry standard. It depended on the price of ice cream and - depending on the manufacturer, in different regions of the Union, it is a little different.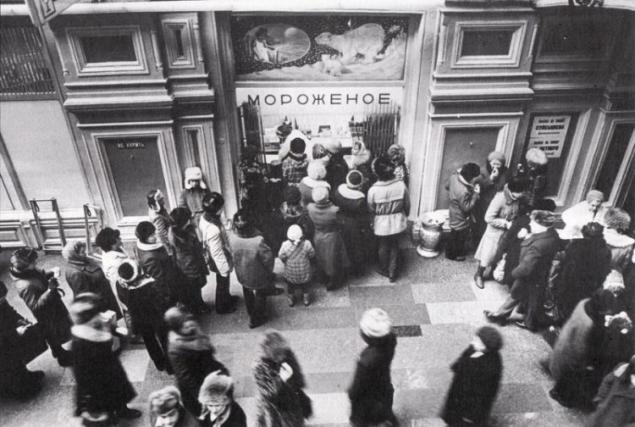 As for the popular belief that the Soviet Union was only ice cream ice cream, ice lollies and tomato, I assure you, it is a mistake.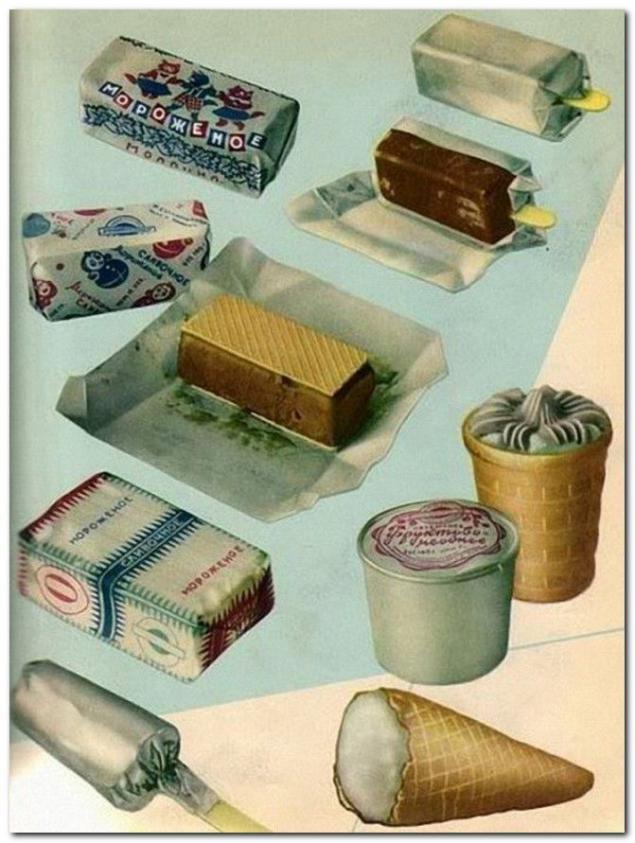 The most popular in the Soviet Union enjoyed an ordinary ice cream in a waffle cup ordinary (special luck is when waffle cup crunched). Until the 80s, it cost 19 kopecks., And commissioning of a penny, of course, got the saleswoman. Then before the authorities realized that it is wrong, and even ice cream began to cost 20 cents. The most delicious ice-cream cone sold to the Soviet Union, probably in Moscow's Central Department Store, GUM and the "Children's World».
The waffle cup also sold ice cream with fat and oil cream rosettes. It was called a cake and ice cream, worth 28 cents.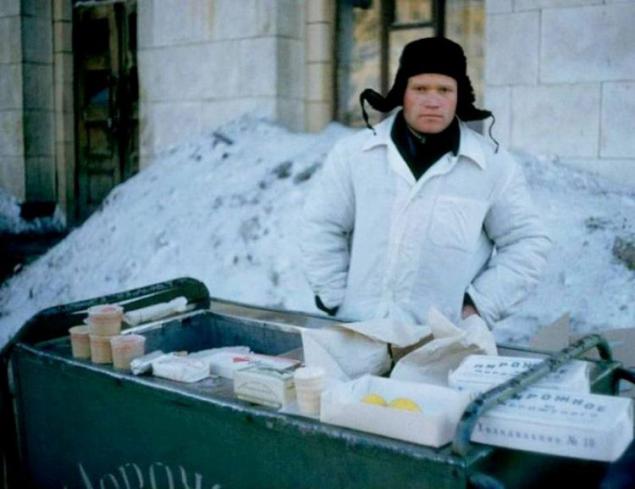 Ice cream in waffle cups and cartons sold without packaging. Top portions were "pasted" the paper circle to the manufacturer, the price, guests and something else, and the circle of some irresponsible citizens often sculpted not getting much.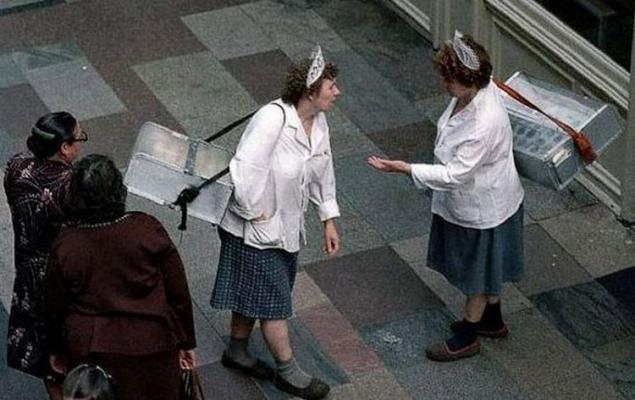 Now, with respect to ice cream "tomato", which is remembered, do not remember. It is - it appeared in the mid-70s and consisted of the usual ice cream with tomato filling. Vaguely remember that stuff was rare, and probably no one so I thought, because the demand is not used, for sale are rare, and then disappeared altogether. It sells it in a paper cup with a wooden stick into the bargain. Worth 12 cents. In the picture a remake, but a paper circle at the ice cream "Tomato" was just such.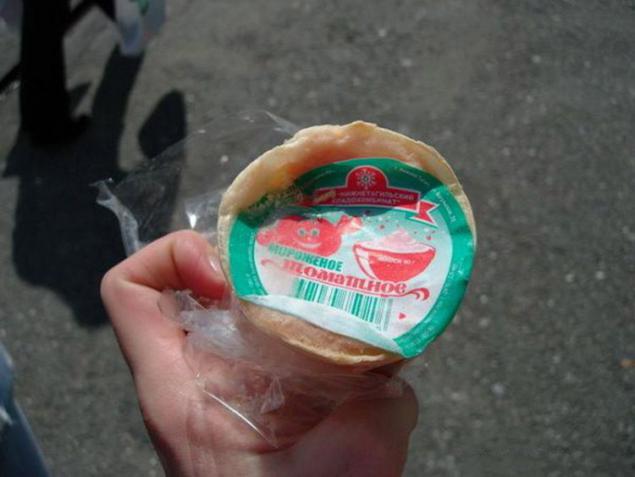 Ordinary ice cream paper cup worth 10 cents, and I even had time to drink vodka from it when other containers on tap was not. However, after the ice cream cups and proceeded to drink had to be very fast. The taste of vodka from this cup was quite specific, and have ice cream before this rough wooden stick was pretty unpleasant - it gave some ice cream flavor of wood.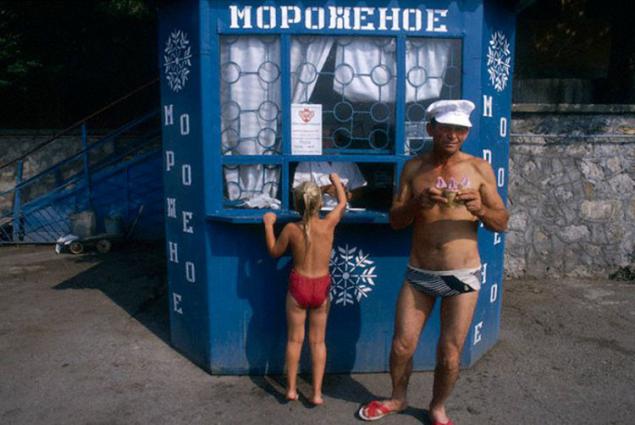 And the cheapest "Fruit" ice cream paper cups cost 9 cents and was the most tasteless.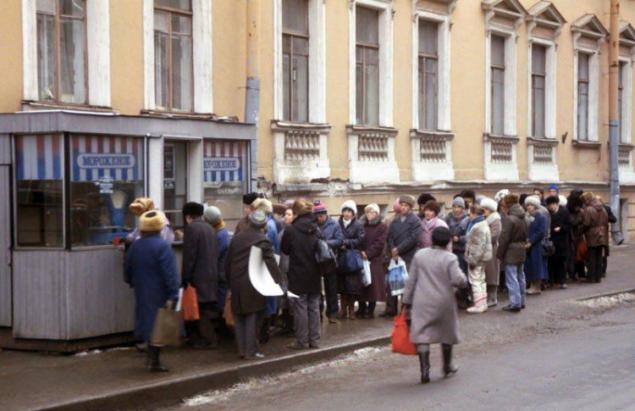 And the most delicious thought popsicle "Chestnut" on a stick with chocolate glaze (which for some reason are not scattered as it is now), within the ice cream. Though it cost quite expensive - 28 cents, but also in the sale are rare - dispersed. Even rarer "Chestnut" not with a creamy cream, and chocolate.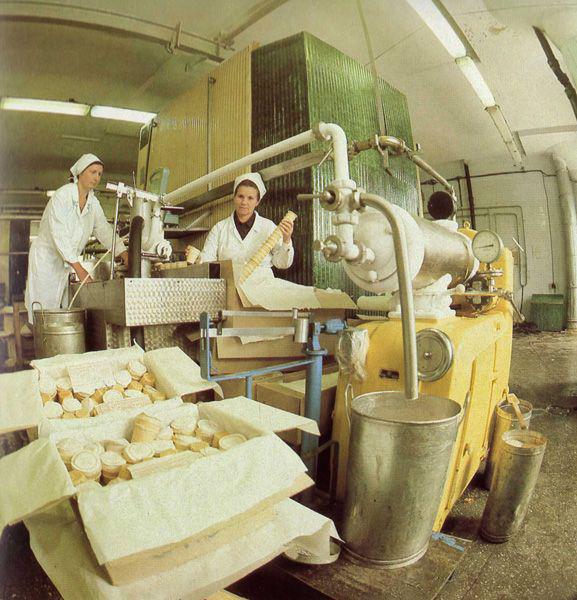 Similarly to "Chestnut" was "Leningrad" - also in chocolate, but inside was not ice cream, and ice cream easier. As soon as "Leningrad" 22 a penny, and it should not be confused with the Moscow "Leningrad" - there were still inside, and nuts, and it is worth 30 cents. Well, sold, respectively, in the capital alone.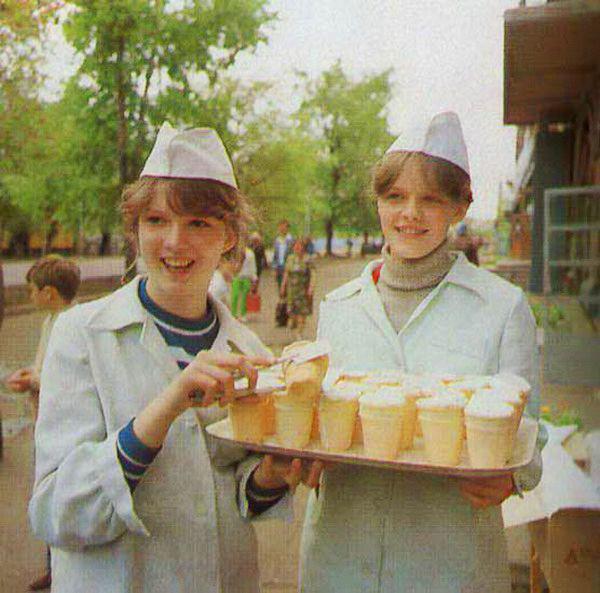 Dear varieties of ice cream were already in the paper package, and it was also a great ice cream "family" in a square cardboard box, or in foil or in a large paper cup. It was the usual ice cream, but designed for eating as a family, and it cost 48 cents.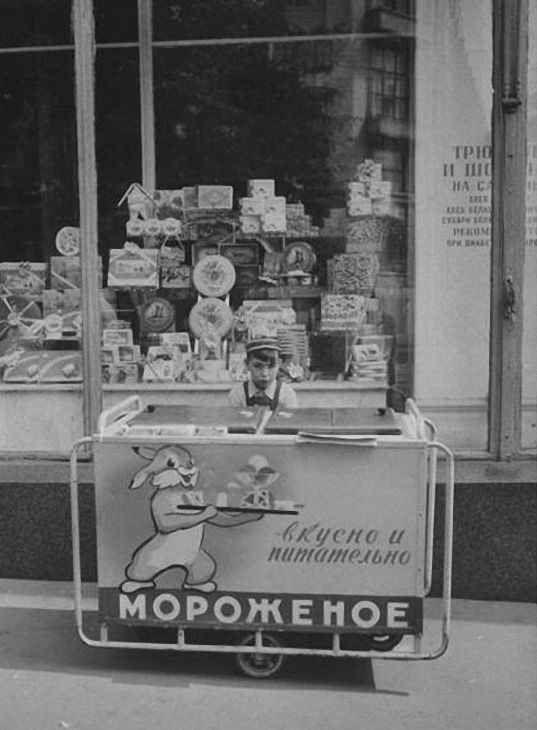 But there were still ice-cream cake with a cream for a ruble forty and three with something cream "Milk" and "Ekskimo" stick to 11 cents, an ice cream "Swan" for 13 cents, "Horn waffle" 15 cents " Horn waffle with chocolate icing "for 18 cents, ice cream," Jack Frost "24 penny candy tube sprinkled with wafer crumbs and nuts (later" Gourmand ") for 28 cents, cake waffles on both sides" Creme brulee "for 28 cents, etc, etc ...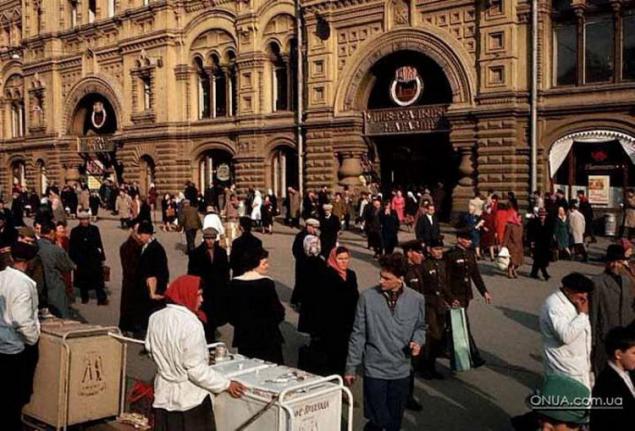 And there were still "Ice-cream", where ice cream with a spoon superimposed colored balls of white, creme brulee, chocolate, nut, pink ice cream. All this could be watered from above with liquid chocolate or fruit syrups and jams, and sprinkle nucleoli hazelnuts or grated chocolate. In specialized cafes (or in simple restaurants) met even such delicacies as ice cream with champagne, cognac and liqueurs, and even ice cream with burning at the top with a piece of dry spirit.
I am now suddenly unbearably wanted to eat ice cream (even one that is far from the Soviet), I went to the store, and you remember within themselves ...