Any hostess loves to create miracles in the kitchen. Someone looking for the most unusual recipes from rare products, someone includes fantasy, and someone ... someone creates masterpieces. And do any of these dishes you may well themselves, at home. Need only relevant products, a lot of patience ... and wagon spare time.
1. A little bit of hard work, and these delicate macaroon cake decorate a fruit cake.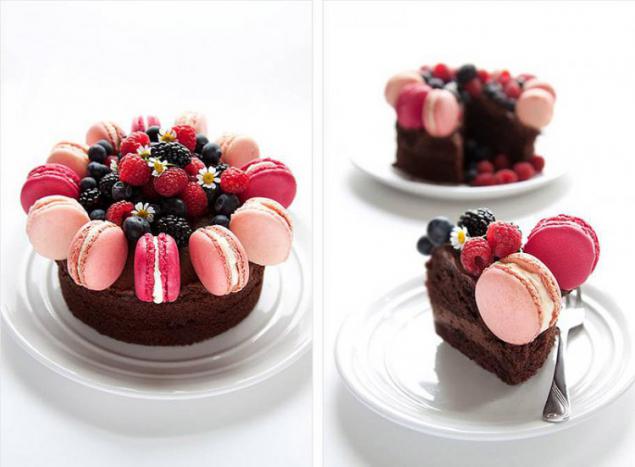 2. Make bite-size cupcakes, like hamburgers, - bring down her husband confused!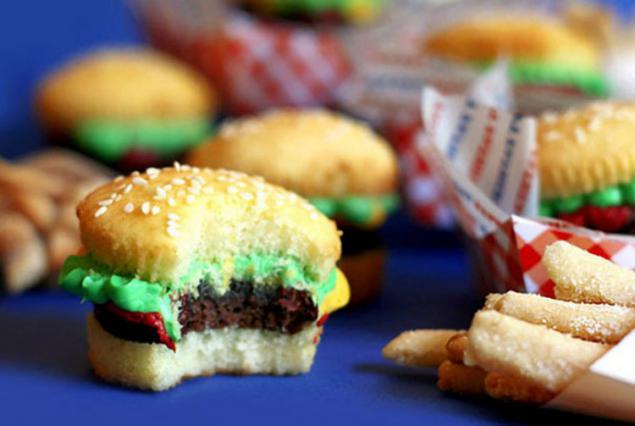 3. Paint the spaghetti in different color food coloring. On the palate, they are the same, but the plate will be present rainbow dish.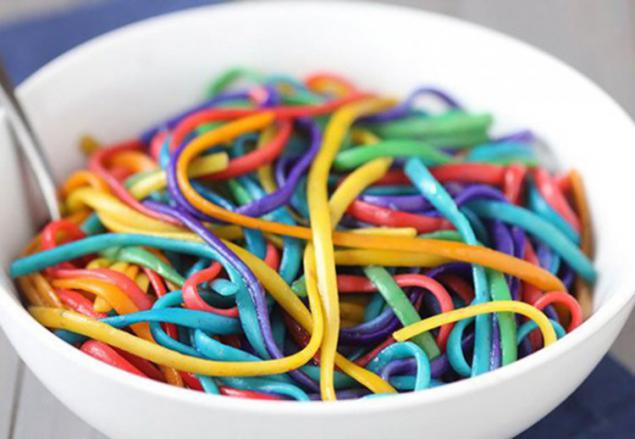 4. 17,000 confectionery ruches on the cake - why not?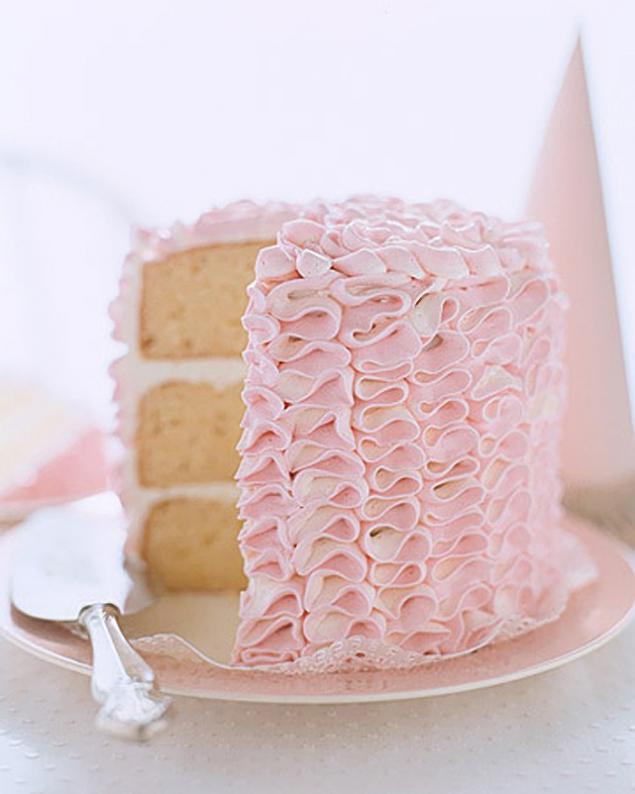 5. Make tiny cookies. A few hours at the stove, and you cook what you can eat in 15 seconds.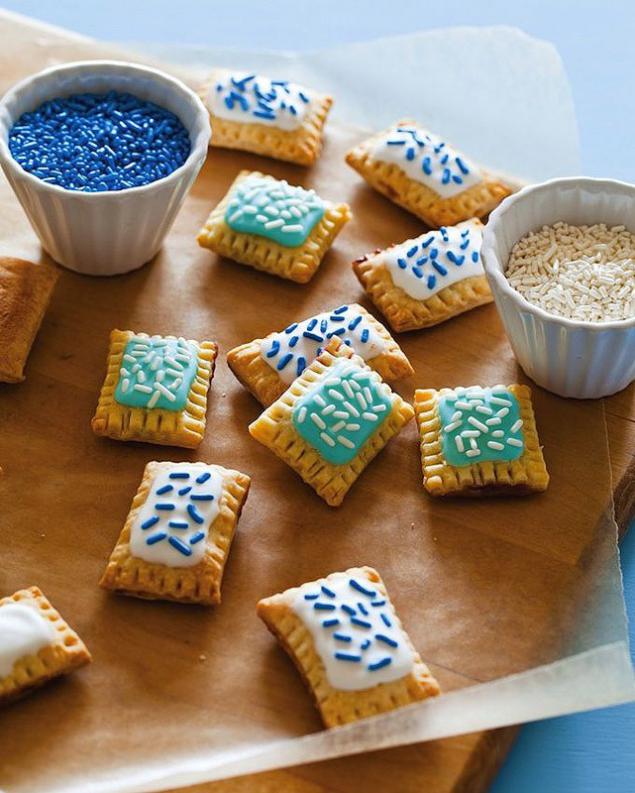 6. stamped paste. It is best to use food coloring, or use candy as a decoration.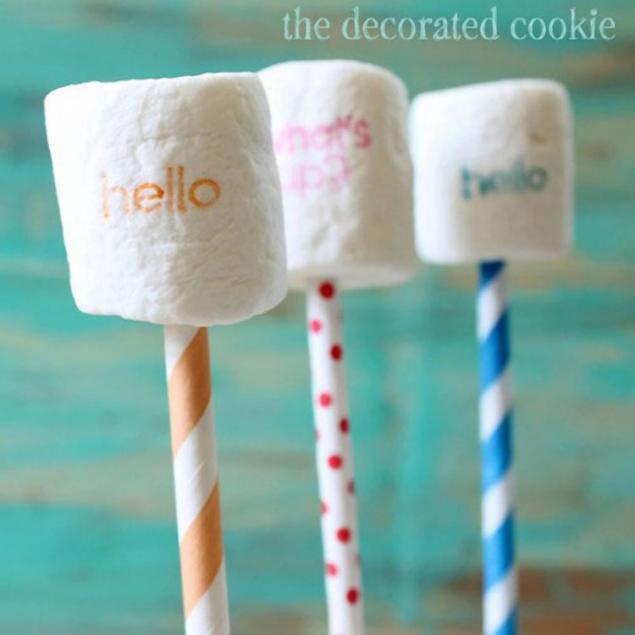 7. Five layers of different colors and - voila! - Before you colorful clown cake. Although ... the clown looks scary ...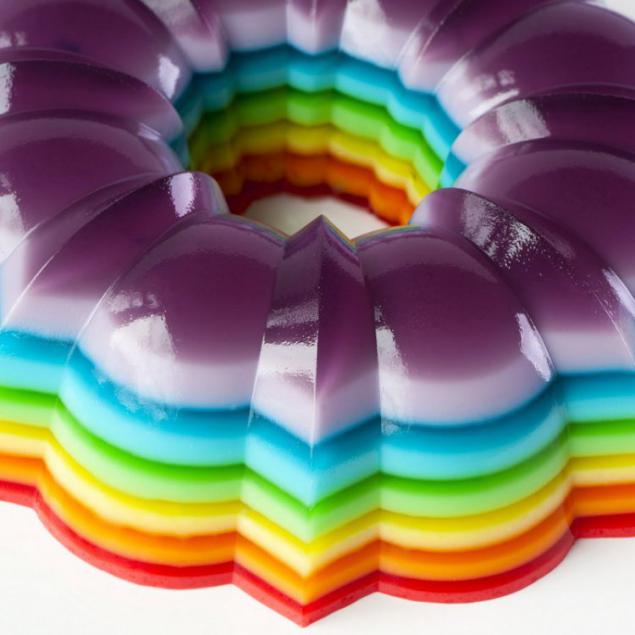 8. To create this masterpiece was used rainbow jelly Jello different flavors. During this time, you can: 1) write a book, 2) to raise her son, 3) to learn Swedish, 4) write a second book, already in Swedish.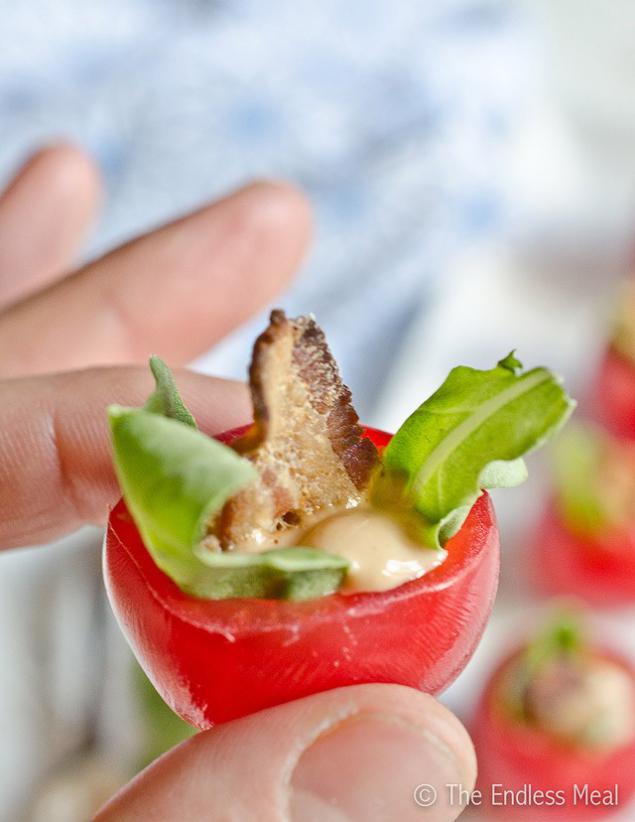 9. Tiny pieces of bacon and arugula in the cherry tomatoes.
10. It is generally spacing of the brain and eyes ... ...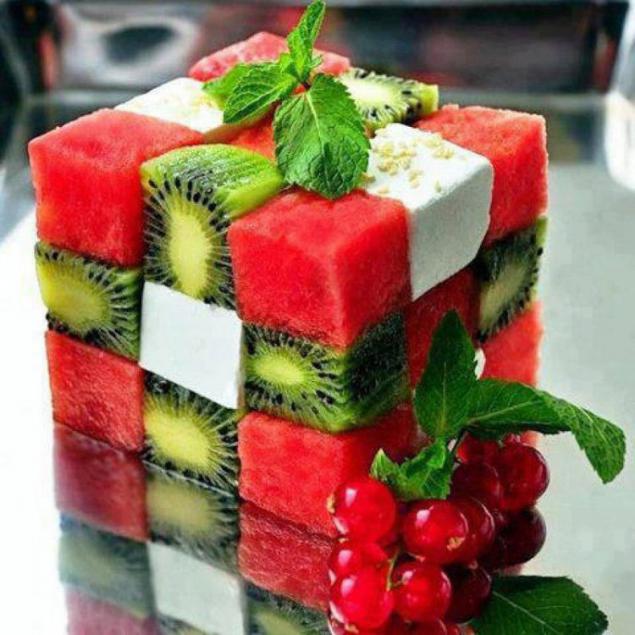 11. Cut the fruit or vegetables identical cubes to create a "cubic salad." However, if you eat at least one die, lettuce lose its peculiarity.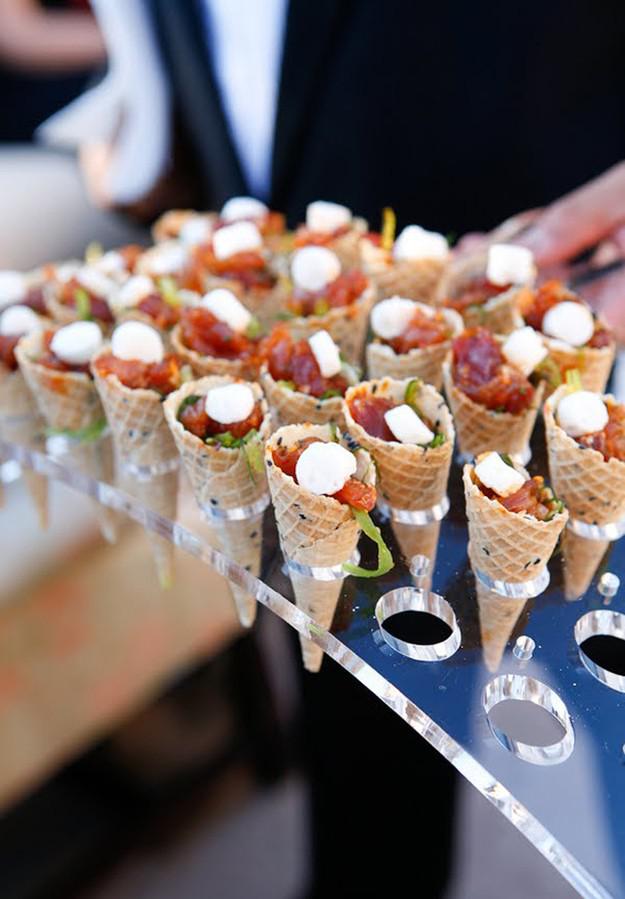 12. Here tiny waffle cones were filled with tomatoes and cheese ... ... Do not ask why.
13. Cake-fish ... and it is a masterpiece of Martha Stewart, then all is clear ...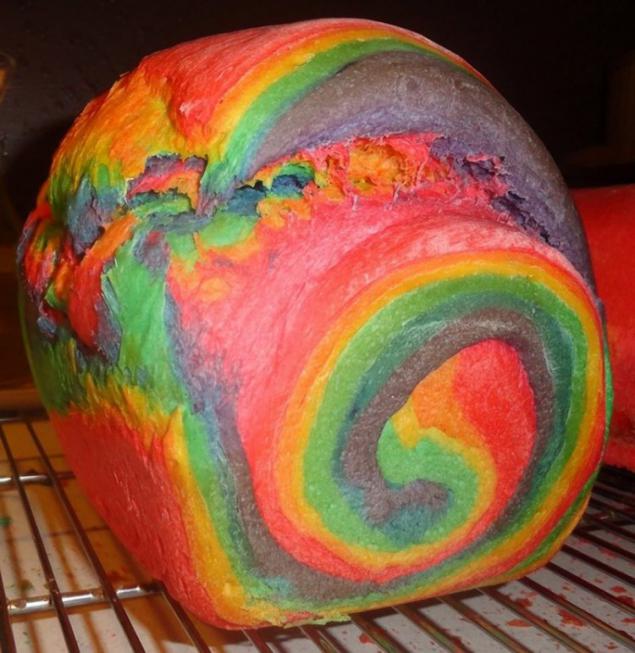 14. Multi-colored bread! Edible or not - is another question.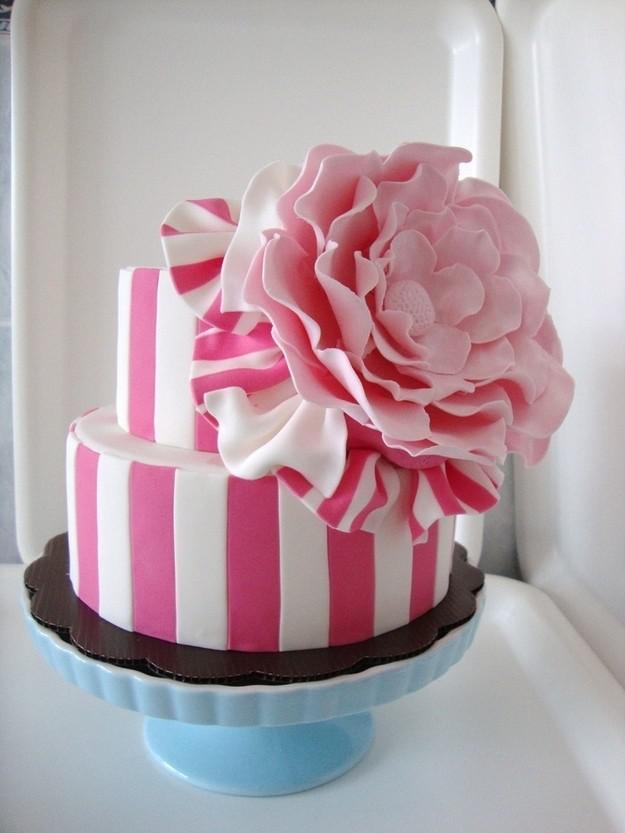 15. Place the cake on a huge flower, to feel sorry for him to eat, and you have got more)))
16. Rolls of wafers and apples ... Japanese in shock!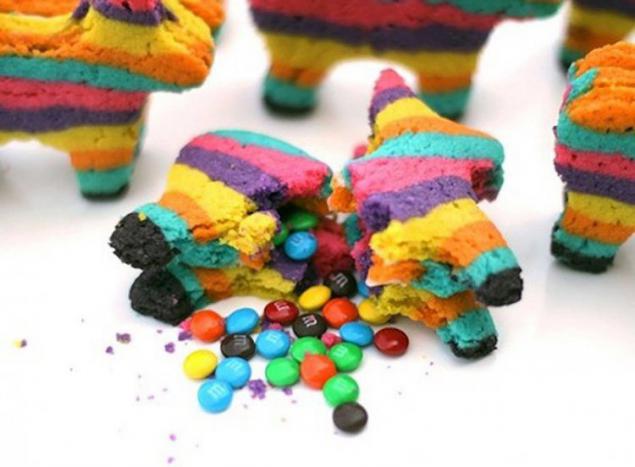 17. Pignata-cookies with M & M's inside. Recipe 30 (!) Steps. Is not it easier to go to the nearest store to buy M & M's and eat them just like that?