It is now and not find ice cream, which would have had the same gentle creamy taste as Soviet. After all, when the Soviet Union ice cream made from pure cow's milk, without preservatives and vegetable fats, so it was such an extraordinary taste. Recall also what kinds of ice cream were in the Soviet Union and how much it cost. I say at once over the price and assortment. Since 1966, the ice cream produced in the USSR for inter-republican technical specifications, and since 1980 - on the industry standard. It depended on the price of ice cream and - depending on the manufacturer, in different regions of the Union, it is a little different.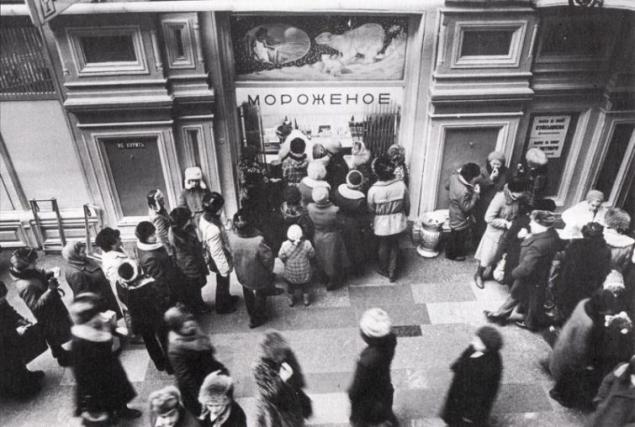 As for the popular belief that the Soviet Union was only ice cream ice cream, ice lollies and tomato, I assure you, it is a mistake.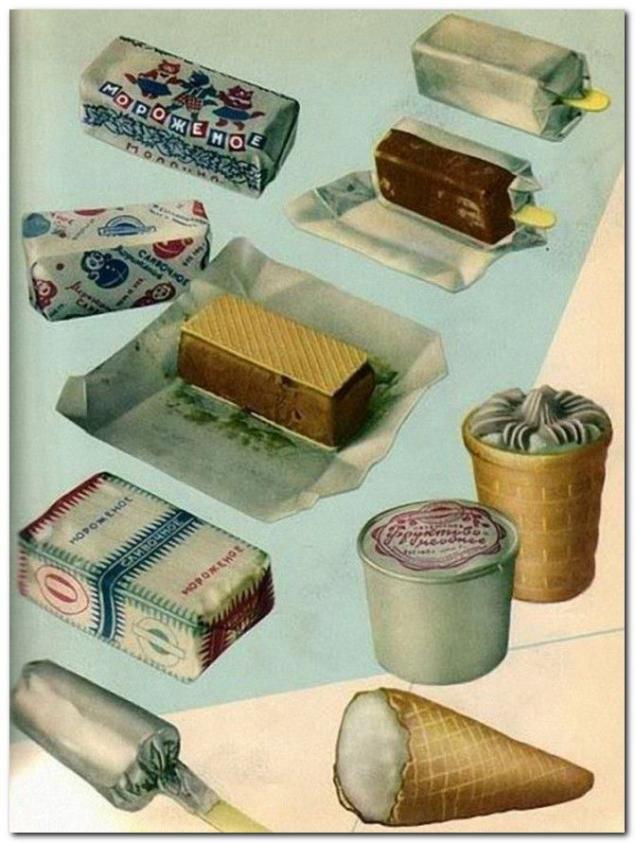 The most popular in the Soviet Union enjoyed an ordinary ice cream in a waffle cup ordinary (special luck is when waffle cup crunched). Until the 80s, it cost 19 kopecks., And commissioning of a penny, of course, got the saleswoman. Then before the authorities realized that it is wrong, and even ice cream began to cost 20 cents. The most delicious ice-cream cone sold to the Soviet Union, probably in Moscow's Central Department Store, GUM and the "Children's World».
cream cone also sold ice cream with fat and oil cream rosettes. It was called a cake and ice cream, worth 28 cents.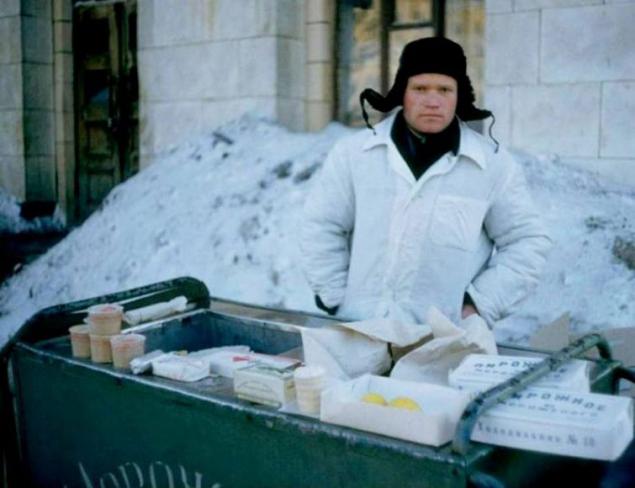 Ice cream in waffle cups and cartons sold without packaging. Top portions were "pasted" the paper circle to the manufacturer, the price, guests and something else, and the circle of some irresponsible citizens often sculpted not getting much.