- Try not to drink coffee and tea throughout the two weeks.
You will see that you are all happy that you fall asleep easily and sleep deeply, that you have smoothed the tense or frowning facial wrinkles and all light (or heavy) nervousness is gone (or decreased at least twice).
- Try not to eat at night and go to sleep with a hungry stomach.
Within 1-2 weeks you will begin to see the light bright dreams, wake up every morning in a good mood and have a inspiration for something, you will wake up fresh in the morning, without lingering desire to stay in bed for half a day.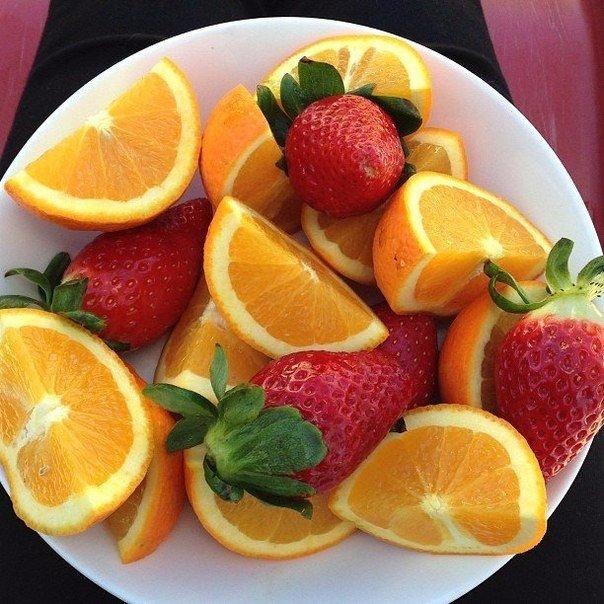 - Try not to add to the two food seasonings: salt and pepper.
You will see that you can eat 2-3 times a smaller amount of food. Within 1-2 weeks, the body ceases to swell, and in a month you significantly grow thin (only with overweight).
- Try not to drink any soft drinks and carbonated beverages purchased at the store.
You will see how delicious plain water and that you need to quench your thirst for a lot less.
- Try saying goodbye to the man to stop saying "come on, come on ... well!»
You will see how easy and pleasant to say goodbye. - Try a week to go and sit with your back straight. You will see how to improve your memory and how fast you will think.
- Try for a person who does not like you, each time at the memory of him, to give him the most luxurious imaginary (or particularly good) gift, imagining how he rejoices.
You will see that he will treat you better as you are to him.
- Try it for an hour or two before bedtime to turn off the TV and computer.
You will begin to see their desires and creative impulses.
- Try 2 weeks to talk on the phone and the Internet to communicate only in the case
. You will see that in the day of 36 hours.
- Try every time you want to take a cigarette - take the apple, mandarin, orange, banana or drink a glass of water.
After 2 weeks, you will feel yourself twice as strong, tougher and stronger.
- Try every time you want to do something that interests you (even if for the first time, albeit rare, and you are not inherent, but popular with) and make a right to deduct minutes razdumyvaniya and evaluation.
You will see that you can much more.
- Try to smile every time I want to smile at a passerby, even for a few seconds (forgetting "that he might think about you").
Within a month, you will begin to feel each person familiar and safe.
- Try to lie down in the grass among the trees, away from the machine, do not hesitate to people
. You will hear a long-awaited silence ...
How simple things can improve our lives
WHAT WE USUALLY SAY AND WHAT REALLY ...
Try to think - to say and do the same thing, or are silent - the effect is not long to wait - watch ...
We say, "I do not pick up the phone because I was busy," when we are ashamed to admit that hear this voice no longer brings us joy ...
We say: "I am of you have nothing else," when we can not get what you want ...
We say, "It's cold," when we need someone's touch ...
We say: "I do not need to live longer," when we want to be dissuaded in this ...
We say, "Thank you for what you have," when we can not say, "I love you» ...
We say, "I will not need (need)," when we really do not need one single person ...
We say, "I can manage," when ashamed to ask for help ...
We say, "You're a good friend," when we forget to add: "... but you can not be for me anything more" ...
We say: "This is - not the main thing," when we know that we have no choice but to come to terms ...
We say, "I trust you", when we are afraid that we have become a toy ...
We say, "Forever," when we do not want to look at the clock ...
We have so much to say that when the language remained unspent last three words, we have pursed his lips, looking at the floor in silence ...
We laugh at death and buy kilograms of tablets at the pharmacy ...
We say that life is beautiful and we go to the store for another bottle of vodka ...
We do not care public opinion, and we constantly ask: "how do I look» ...
We love the solitude and firmly clutching a mobile phone ...
Strange, we ...