Renewable Energy Company offered a record bid for the construction of the third phase of the solar park Mohammed bin Rashid Al Maktoum. Price 2, 99 US cents per kilowatt-hour means that the solar energy in Dubai will be cheaper than the price of energy from recently launched a coal power plant.
Solar Park Mohammed bin Rashid Al Maktoum, is one of the world's largest renewable energy projects, based on the model of the independent power producer (cycle from production to distribution of electricity is carried out within an integrated company, with sales at regulated tariffs in case of the existence of competing producers ).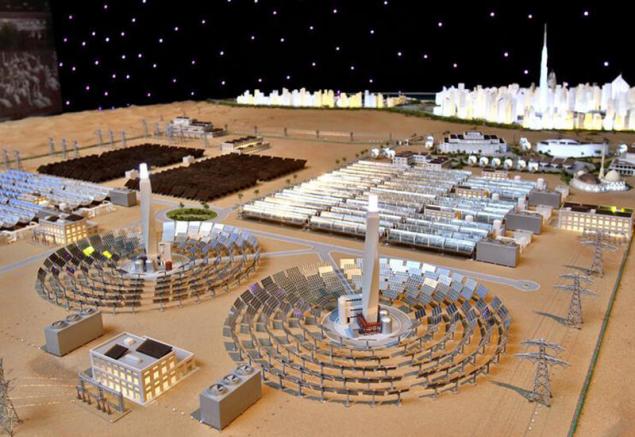 The project is named in honor of His Highness Sheikh Mohammed bin Rashid Al Maktoum, Vice President and Prime Minister of UAE and Ruler of Dubai.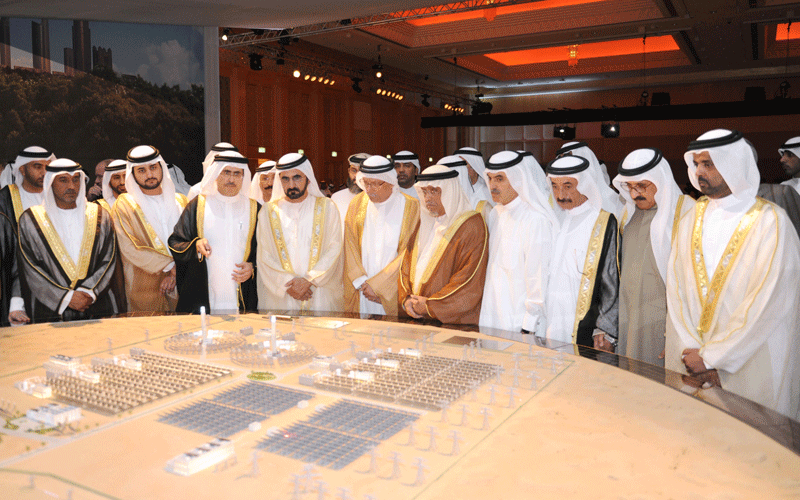 In addition to the three phases, which consist of solar power using photovoltaic technology, long-term project will also include the power of concentrated solar power (CSP). It is planned that the total capacity of the project will reach 3,000 MW.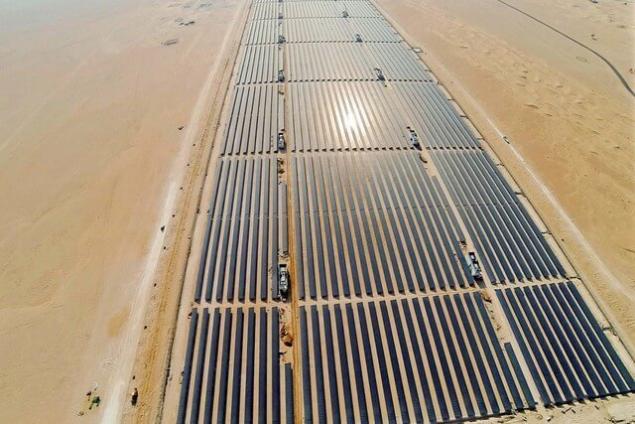 The leader in the number of tenders won became The Dubai Electriciy and Water Authority (DEWA). It is expected that this part of the huge solar project will generate 800 megawatts.
The previous record price for a sunny Dubai established in January 2015, the proposed price was 5, 85 cents for a different phase of construction, but then beat out the leaders of Peru, after Mexico. The new price of 2, 99 cents 15 per cent lower than the record set by Mexico.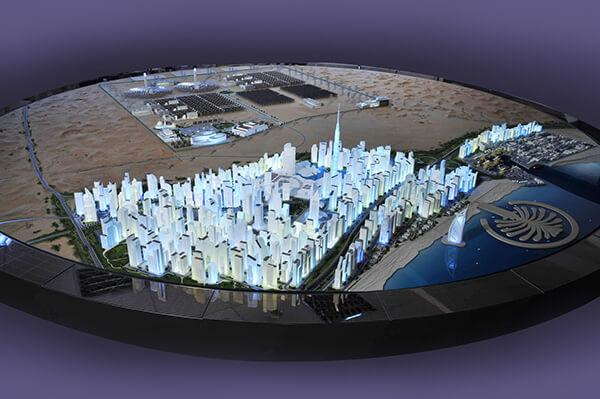 In October last year in Dubai was commissioned coal power plant that will be operational in 2020, producing electricity at anticipated prices 4, 501 cents per kilowatt-hour, making solar energy by about a third cheaper than coal.