Why am I so hard to even write that word? Father - a more severe, sharp, detached - it is easier. Dad ... It's about tenderness, about the heat, about the recognition ... You said that you brought up in a boarding school, it is not clear how easy it is to love their children. You said you did not know how to show.
I pick up the guitar, and playing one of your favorite, piercingly poignant songs ... You know a lot of these, pinching, exploding outward. In the last verse of breath and tears welling ... Until I suddenly realized: here are you, live, sensitive, wounded! I have not seen your tears and suffering - you learned to hide them from us. But when you take a guitar, if you open the door to the soul. I remember a long time ago you sang with his eyes closed, "I chelovekohlam forty years ...". I am now almost forty. What did you feel then?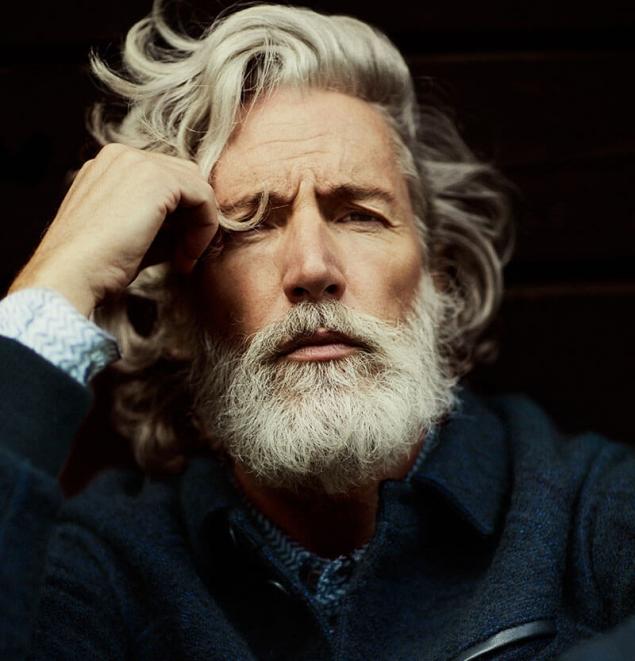 I was never interested really. Dad should give.
And you gave. Grow 4 children in the restructuring - is not easy. Recently, you told me that in 1993 came to an empty house to his wife and children and wanted to hang himself from despair ... Thank you survived. You shared my dread. I now understand why I am so terribly afraid of crisis. You won. I do not know at what cost. Thanks to you, I know - you can win
. It seemed to me that you care enough about me. I'm offended when you do not what I wanted. I wonder what my children tell me? I'm afraid they will remember the daily grumbling and swearing at night ... And I think that you are at home or sleeping, or sick ...
Dad, honestly, without equivocation and adolescent field, I really want to be like you. It is difficult to recognize me, successful and independent, I carefully preserved in the heart of the moments when you're proud of me. As I could not believe it, and rejoiced when you're on my article, I said: "It's great that you so you know how to love their children! I can not do that…". It is such a gift from you - I recognize equal
! You promised that when I learned, you help me stand up. I believed. As a five-year - unreservedly and enthusiastically. A week after the end of the uni, I called you and said: I'm ready! I remember exactly what you said: "Sit at home and wait for me to call." Now I find it funny and ridiculous - I was sitting at home until the evening, and you have not called. I remember that I was offended. I really expect you to do all day. You kept your word - I went to work in 2 months
. Seventh grade. I swear on teachers and skip class. I remember, we bought in the economic engine oil in jars, burned and splashed them. 90th year. Hell, I was only 12 years old! I remember what you have done: in my diary, in which in the third quarter stood 12 triples and two, you have to draw a pencil that I have to get in the fourth. I was scared. And at the same time as though calmer. I think I tried. For you. You were there, encrypted with a pencil in the diary.
Dad. With you it was fun. I remember being involved in the play that you own "Hussars" did for the children's home. I was in a silly monkey suit, children squealed with delight, and I'm bursting with pride. I think you do not accidentally did it for the children from the orphanage ... In the university, I played in the theater "Student theater workshops." You could laugh and cry.
I envy you. I subconsciously look up to you. Why is it so hard to admit it even to himself? What happens if I say aloud: "Dad, I'm proud of you!" It is an unfamiliar feeling - thanks to his father ...
At the end of 2014, I came to you and said that I can not handle ... It was a shame, it was terrible. And you helped me! You are told how much you could not. And we talked. Long. And you said that you do not leave me. Thank you! I hugged you so sincerely, but embraced a long time ago. It turns out that you can talk to you. And you'll hear.
So unbearably hard to write! As a spasm in the throat does not break out screaming. Breath ... I want to shut the damn laptop, and no one to show it. It seems to me that I write an unconditional surrender, and you laugh at me ... I pre-compresses from his insignificance and weakness.
Dad, I love you and I'm proud of you!
I'm afraid to say it out loud to you. ever be able to? But then you read and hear me again ...
Author: Sergei Fedorov