Not long ago, the Singapore government gave good test autonomous vehicles on public roads: this decision a couple of years sought nuTonomy company for its unmanned taxi on the basis of electric Mitsubishi i-MiEV
. Behind her permission to use other "avtonomschiki": April 20, announced a joint venture 2getthere Asia, whose plans include the end of this year to release on the road of Singapore autonomous electric car for up to 24 passengers
.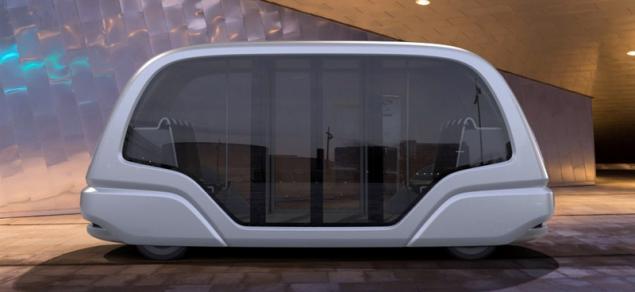 The joint venture consists of a local public transport SMRT Corporation and the Dutch firm 2getthere, having considerable experience in operating drones: its first autonomous shuttles began to use at Amsterdam Airport Schiphol in 1995. Four years later 2getthere shuttles launched in Rotterdam, and in 2010 its "bus" began to run a pilot "city without cars" Masdar, the UAE government built near Abu Dhabi.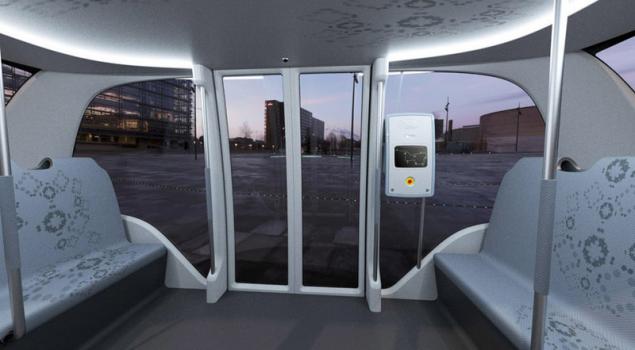 The Emirates Dutch supply the so-called "second-generation shuttles» PRT (Personal Rapid Transit): lounge with four or six seats and designed by the famous Milanese studio Zagato. Chassis delivers a Dutch manufacturer of industrial electric vehicles Spijkstaal, assembly - the German company Benteler, a company engaged in electronic 2getthere very filling and designing infrastructure
. These are special routes with built-in asphalt with a gap of 2-3 meters magnets serving for unmanned shuttles "guiding light". In addition, the electronics in the number of revolutions of the wheels and the corners of the deviation calculates the location of the shuttle, and the built-in sensors to detect the distance of 10 m hurdles and give the command to slow down or complete stop - the maximum speed of the UAV does not exceed 40 km / h. Charge lithium-ion batteries have enough for three hours of continuous operation, after which the required four-hour charge.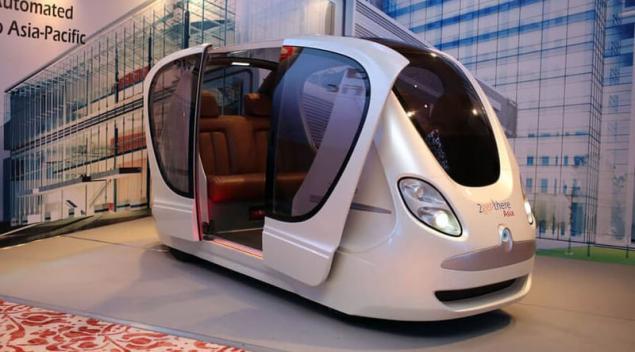 However, Singapore's streets will be released the third generation of shuttles - is a lithium-ion-phosphate batteries and new design Zagato: the machines Dutch first shown at the beginning of the year
. They are bigger and are classified as Group Rapid Transit (GRP). Inside, placed eight or twelve seated passengers and the same standing, the largest six-meter "bus" can hold up to 24 passengers. Trial operation will start before the end of the year - the partners promise that the trip price will be comparable to the cost of an ordinary bus ticket. But the plans have a joint venture - the spread 2getthere drones in neighboring countries in Southeast Asia.