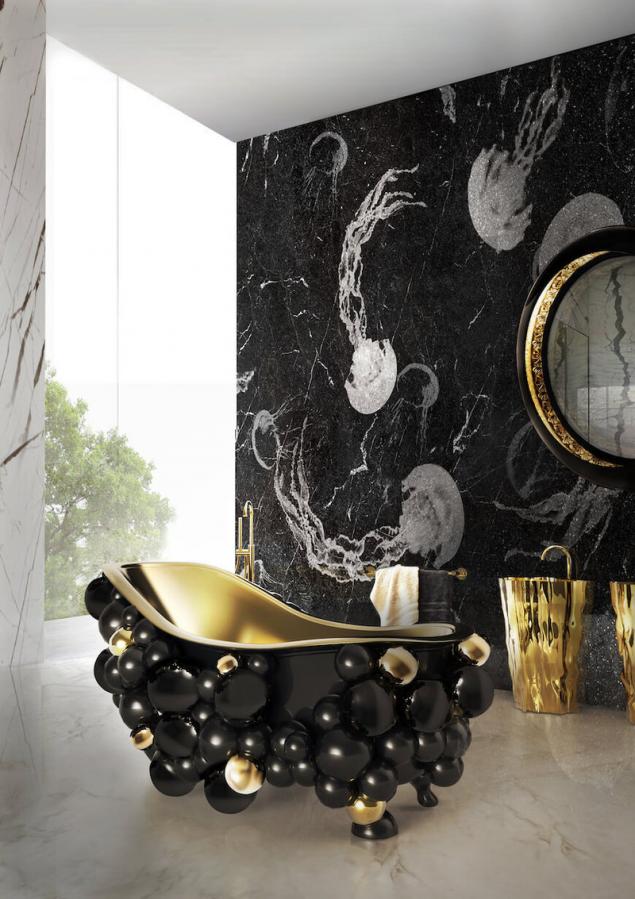 Your bathroom can be more than just a place where you make hygiene in the morning and evening. This room will become your favorite corner, where you can devote time only to themselves, but also be a stylish decoration of your house.
We have compiled an amazing collection of photographs on the theme of aesthetic and ergonomic design of bathrooms komnat.Vy can see examples of how to put the plumbing, arrange furniture and choose the right luminaires, as well as how to hang the mirror. In addition, these materials are excellent examples of design bathroom walls and floor coverings. Extraordinary color combinations will help to solve a completely different problem when remodeling or repair your bathroom - from the expansion of space due to the cold tones of the walls and the floor, to create intimacy and comfort through the use of more saturated colors Interior
. We should also pay attention to the natural and ecological materials chosen because of evaporation of the synthetic components can adversely affect health. Take care of yourself and your loved ones!
Watch and be inspired!