Dry flavors for dressing rooms, closets, home textiles or bags can be made with your own hands! We'll show you how to create a home flavor.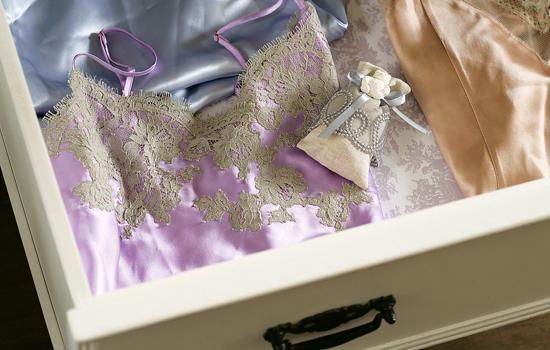 1 sachet of fabric. Such dry flavors can be made with his own hands from the small pieces of calico or cotton.
The filler sachets often use lavender flowers, to which was added a few drops of essential oil to enhance the flavor. But apart from fragrant flowers or herbs sachet can be filled with rice or wheat grains or conventional cotton balls, adding a few drops of essential oil. How to make homemade flavors of wax.
2. Dry flavor with their hands - dried petals or rose head. By petals (or instead of), you can add branches cloves, ground cinnamon sticks, mint, dried lime zest, lemon, orange or grapefruit, sweet pepper and wrap the mixture is light and breathable mesh fabric. To flavor was more crowded, always use essential oils.
3 Wool perfectly absorbs and retains odors, and you will surely notice how long does perfume on a woolen sweater or scarf. Therefore, try to use as a sachet bags for children woolen socks, gloves or sleeves of the sweater that no longer wear. Here is a charming flavor the air!
4 Fragrant paper suitable for boxes with underwear, offices, which houses the bed linen, towels and tablecloths. To make homemade flavor with your hands, take a sheet of wrapping paper or parchment, cut out the size of the box and sprinkle spray with essential oils or a favorite perfume.
Spread the flavored paper on the bottom of the box. By the way, fragrant paper, you can buy ready-made.