Superneboskreb Wuhan-Grinlend-Center (Wuhan Greenland Center), which acted as the author of the design architectural firm Adrian Smith + Gordon Gill Architecture, built in the Chinese city of Wuhan (Wuhan). This 120-storey tower will be the third tallest building in the world and one of the most energy-efficient buildings of all ever built. According to the builders plans, its construction will be completed in 2017 and the skyscraper will receive the title of the tallest building in China.
The tower will have a conical shape and an amazing domed top with rounded corners, which will help to reduce wind loads. It also will contribute to a number of façade openings, which also will house the system for washing windows, air supply systems and lifting floors control mechanisms. Placing ventilation holes at the ends of the three legs of the tower is one of the most innovative solutions used in the design of the building, which will give it the most aerodynamic shape.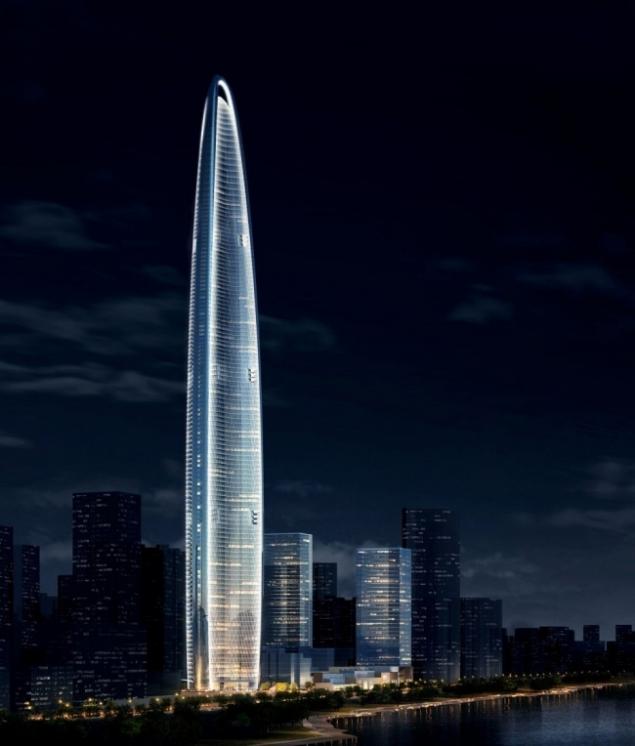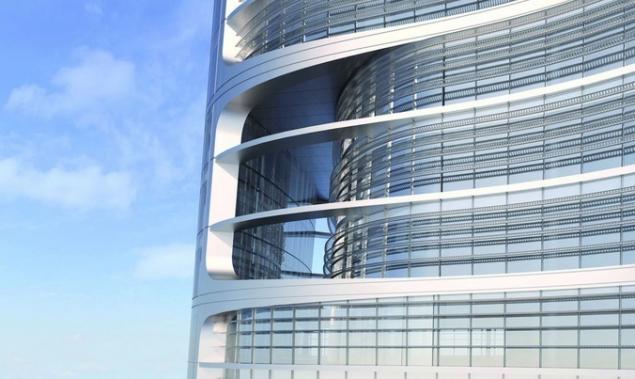 Skyscraper Wuhan Greenland Center will receive a wide range of energy-saving features that will allow the construction of ultra-high and still be the most environmentally friendly. It is expected that the tower will save up to 51% energy compared to conventional office buildings include the recycling of dirty water system, evaporative cooling, space and energy-efficient lighting system.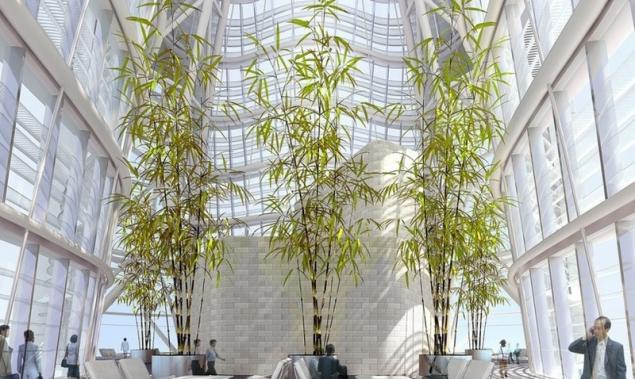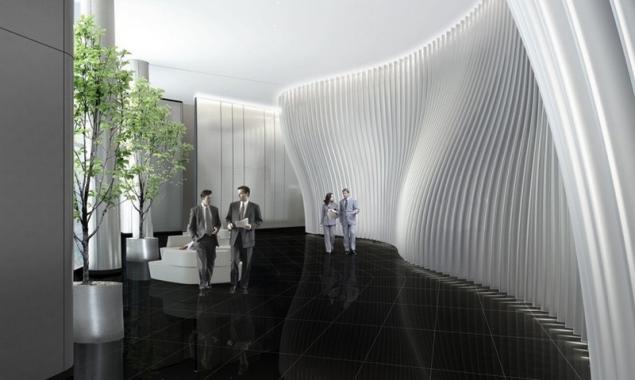 "Ribs" superneboskreba protrude from its scope and covered with smooth glass panels. The facades are decorated with special textural components. Behind their curtain wall hidden base structure made of composite concrete and metal frame.
"The architecture is a combination of formal relations (art) performance and technical aspects (science) performance, which we call the expression" Form follows performance. " The inlets and the dome reduces wind loads and, as a result, create a more effective framework in which sustainable systems ranging from cutting-edge technology to the relatively simple, but effective solutions ", - says the AS + GG Partner Jill Gordon (Gordon Gill)
.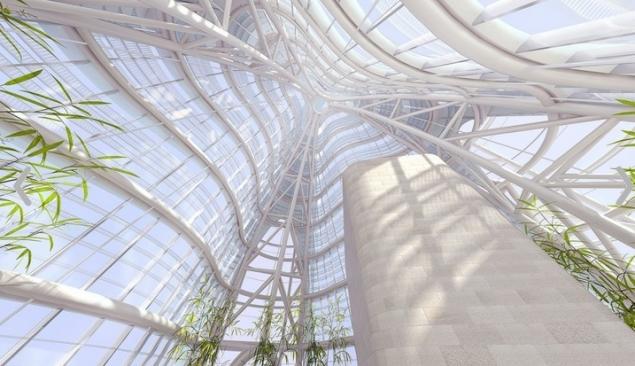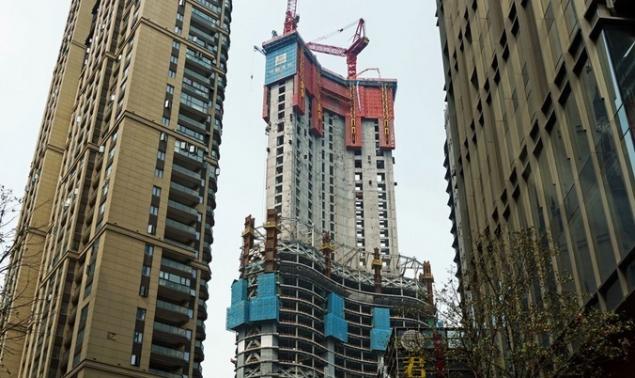 The tower will be set aside for offices about 300 thousand. M2, 50 thousand. M2 will occupy apartments and luxury housing, 45 thousand. M2 hotel five-star rooms, and at the height of the building will be located a private club area of ​​5000 m2 and a ceiling height of 27 m.