The most important things in life no one will prepare.
In the USSR, the giant journal-book industry is preparing for his first love, but it still happened not so, not then and there - and now to sex did not prepare anyone. This understanding then we hmyknem of Marina Abramovic, in 65 years on: "How are you?" - Answer: "Yes, what matters in our age? Work-sex, sex work ... »
No one is prepared and ready for the first vyshvyrivaniyu to work anywhere, to the icy wind of freedom (when you're nobody, in anything, anywhere, why, anywhere, in anything, ever). The first visit of a doctor to life. By the age of general. Besides, what kind of age.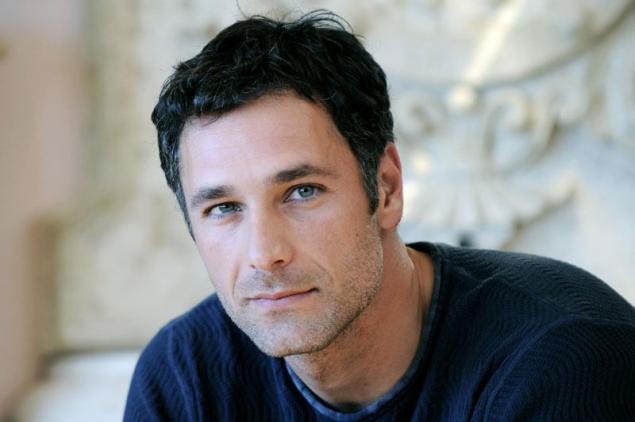 Formal mark in the 40 years I have flown without noticing - old age invented pants! - With the mark of 50 it was not so easy. I remembered the confused and Dima Dima Dibrova Kharatyan, when asked-type-well-as-you-go-to-fair, and he could not let go of the expression on their faces.
I had nobody never said that the changes in your biological age.
Pass for 50 is always time senility, far more young parents of my classmates were already hopeless aunts and uncles, and I remember, I froze when he came to visit the same age, and the door opened maned trim man with the habits of the young lions: I decided that wrong, such fathers classmates do not happen, they should wear sweat pants with blisters on his knees and a vest-alcoholic (and later Ksenia Sobchak wildly angry at me, not believing that her father gave me an interview in the kitchen in the panel "three rubles," the morning after the election Lensoviet dressed exactly in the "alcoholic" and sweats - was the 1990 th)
. It turned out that the pass is no senility.
I support much less than students and pupils, swim in the pool and I run in the morning a lot more, and unless I cover on the rod neck is not 40 kg, as before, and 30 kg of pancakes, but it's because I care toned body, and not a record - and I understand why 50-year-old bought from fashion photographer M. naked photo shoot (flash card from M withdrawn by the customer) or why the 80-year-old Picasso ran out in the morning to the waiting audience, shouting: "worth it!" - and demonstration stake protruding member. Graphics, ceramics and other garbage, he riveted the roof, that is not the same would be proud.
It was not the old man's lust, as I once thought - it was a joyful surprise that the idea of ​​old age as a physiological weakness were confounded. As he said in an interview with some 97-year-old from Sokolov Kukrynisov, "the most surprising in the age that every day I feel better and better" - and died shortly
. Age Pass strikes on the other hand - and here is this you are absolutely not ready
. It accelerates the time. Here it was a surprise to me.
The old man LA (My God, how he was an old man he was in my today's age, but he was already an old man untidy, so I took it and?), Delighted in me in students, liked to quote Brodsky: "For in the face polezesh chest of drawers - and the day is lost "- but I do not understand a B or L.
Now I understand.
That's what me no one even whispered time would be every year to go faster, quarter of an hour will seem the same minute, and minutes in your life is not less, but their speed increases, you will not be able to catch them with the same dexterity. For polezesh jacket in a locker ...
What's next, and?
What else you'll have to feel, when you are informed of inoperable cancer of the first stage of Alzheimer's, about something else when the clock ticking in the ringing of the last merge mosquito?
The wonderful book Chris Hadfield "Handbook astronauts life on Earth" is very optimistic episode when the astronauts before the flight loses all scenarios, including his own death in an orbit (What to do with the body? Lock in a suit in the closet or to burn with the garbage in the undocked transport the ship? who will report on the death of mother? Where to spend and who will pay for the funeral?)
I'm not being ironic about the optimism I really was relieved when after that I began to scroll through the script of its own existence after death. It became clear that to do of course, but it's not worth the hassle.
But Hadfield, in '52 who spent six months in orbit, returning out of the same wreck, as well as all those who spent in space months (1 day in space requires then 1 day of recovery in the world, says Hadfield) - do not write anything about the nice and unpleasant deceived expectations of age.
And it scares more than weakness, which, of course, will be the one that would be desirable oblivion.
I did not expect, for example, that I get tired not from the body bounce (which surprisingly are less common than in his youth), and the number of lives that have lived different people, who are called by my name, whose memory is still held in my mind, but that They do not have to do with me today. I'm tired of memorization of countries, cities, people, suffering, charms that have happened to those who passed on my body by inheritance to one another, in my phonebook nearly 6,000 contacts, but the current "I" can not accommodate them
<. br> So right, maybe, my dearly beloved Bulls, when writing, that death is not the end of everything, and demobilization.
And adding to the pass of its own 50th anniversary: ​​"We begin, when finished all the best, and we will have all the fun: old age, death, immortality»
. Author: Dmitry Gubin