To say "I love you" - is like saying, "I want to be with you, and when you're not around, I feel bad and I miss you." To say "I love you" - is to say, "When I look at you, something softened in me, and I want to hug you and squeeze to itself»
. That is to say, together with the Yanomami Indians: Ya pihi irakema - «I contracted your creature»
. That is to say, "Some of you came to me and lives in me. Because I see you in my dreams because I can feel your presence, even when you're not around. Because I can no longer imagine how it is - to live without you »
. And once we truly says it all, putting into words his soul, after we basically repeated it in the registry office or the mayor's office, we split up - more than half the
.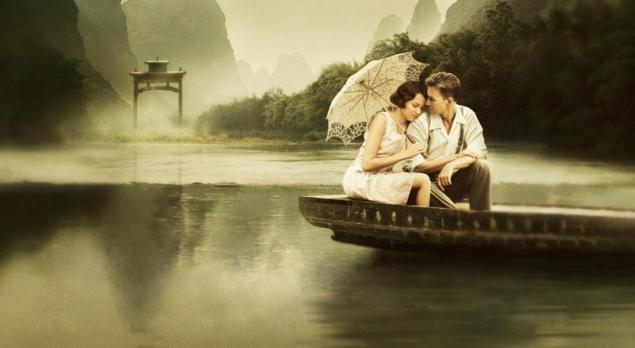 frame from the film "The Painted Veil" 2006
So what we should say to yourself, to find out whether our union is prepared to live long?
Laboratory in Seattle love (Love Lab), created by John and Julie Gottman (John and Julie Gottman), examines the life of couples in the long run. They seek to understand what distinguishes the strong and harmonious union of those couples who (sometimes bright and sweet) flash and immediately extinguished.
According to the laboratory, for a lasting marriage is necessary for both partners to honestly and sincerely answer "yes" to three questions - simple only in appearance
. 1. "Would you like to be friends with this person?" In other words, could you have with that person to be rich and fruitful relationship, if you do not have sexual partners and were not going to have children?
This question immediately excludes all those with whom we are linked primarily physical attraction or plans, not tied to the everyday reality of everyday life.
When I say "I love you," I say at the same time, "I like to live beside you, even if we do not caress each other and do not build the overall plans for the future»?
"Can I tell myself with a certain candor, that I love you with all thy truth?»
2. "Are you the man respected as individuals (with their own preferences, lifestyle, values)?" In other words, if you respect his attitude to the world and relationships with other people, regardless of his behavior towards you?
< br> This allows us to assess whether we love the other person, not only for what he gives us (and that can end), but also for the way he interacts with the world (and it could go on forever). Do we say "I love you" to say "I love you like a gift to the world, which is the one already in your presence there»?
3. "Are you ready to accept the fact that some shortcomings will never disappear?»
Disadvantages that now annoy you every day, and almost certainly will continue to force squeak and rattle your gear pairs: a habit to throw things or need to certainly meet up with friends every weekend ...
Do I want to tell her "I love you" "I managed to convince myself that over time that does not suit me, smoothed out»?
Or I can say, "What I love about you, so powerful, so unique and so desirable that I love you in spite of all that distinguishes and always will distinguish you from my ideal»?
Can I say to themselves with the utmost sincerity that I love you with your truth?
As for me, I am happy when you can here so combine romance and reality. I love when love takes its rightful place: legs standing on the ground, and his head reaches to the stars.
© David Servan-Schreiber