Every cottager would dream that his garden was fragrant and pleased stunning views as a more long term as possible. Driving beds of continuous flowering perennials will allow to translate this idea into reality, and throughout the summer to enjoy the beauty and scent of flowers planted.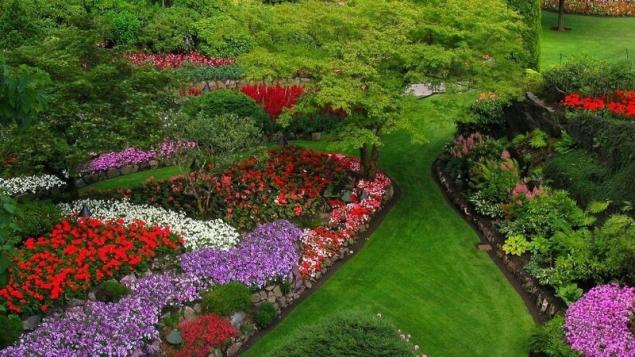 Highlights
Novice gardener question of how to create a flower bed continuous flowering, able to have stalled, however, experienced gardeners know that the secret of its creation is quite simple. In compiling such a flower garden and selecting plants only need to know exactly what time they will bloom. Planting in the garden of a few varieties that will gradually replace each other, you can not worry about what the site will look untidy or empty.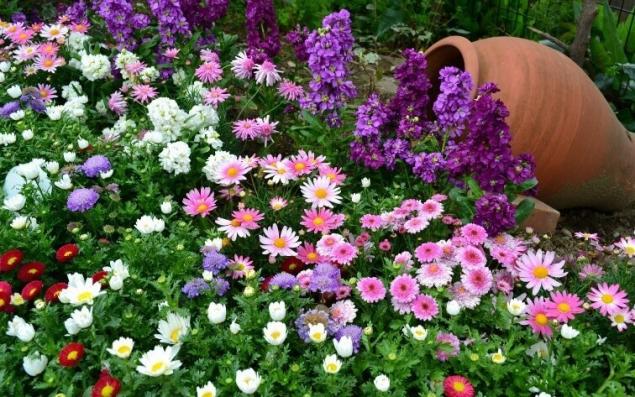 To some it may seem that this is quite an easy job. Indeed, there is nothing easier - to plant flowers with different blooming periods and simply enjoy the work done. But at this point it is important to take into account all the nuances of these flower beds. First of all, taking into account that for each planting is need different care, different degree of irrigation, lighting, soil conditions, and much more. Therefore, when planning mixborders need to pick all those varieties that have similar requirements for care.
Plants for flower beds of continuous flowering, as it became known, are chosen carefully, but even with 5-6 different kinds of plants, you can create an amazing and unique mixborders. The basic rule that it is important to observe how in the preparation of small flower beds, lawns and large, considered to be more or less accurate count of flowering periods. Usually it is not more than a couple of weeks. To smooth over the moment of decay of one blooming buds and others in the garden should be placed and some deciduous plants with high decorative.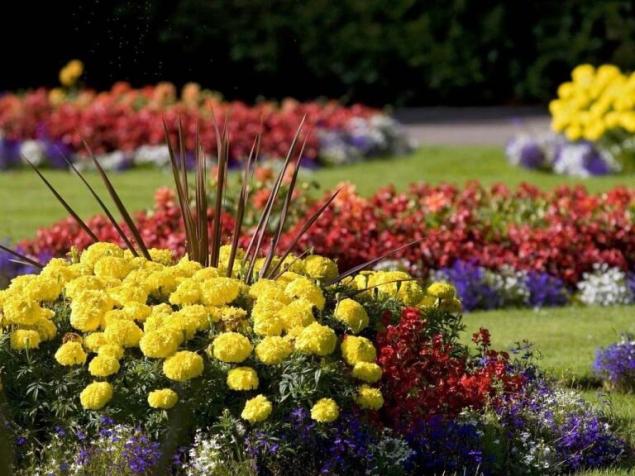 In order to make it easier to navigate, it is better to draw a rough plan on a leaf with a note of the types of flowers that will grow. So, if you intend to create a flower garden in the vast open area garden, the flower beds of perennials bloom continuous scheme should look like this:
The center of the whole composition should be higher grade plants. Here, it is permissible to place plants that do not bloom, but they create a decorative effect. However, their focus in one place is not recommended. It is best to place them in the garden uniformly, so that they grew in a bouquet of flowers.
The closer to the edge, the more crops have to be stunted. At the end of the beds can be planted even small creeping plants on the ground, who are able to conceal the outline and add visual naturalness.
In the selection of different shades sure to observe the compatibility of some shades between them. But at the same time not forget about the bright spots, which are able to attract attention and to place the emphasis thus making even a simple flower-bed of unusual and colorful.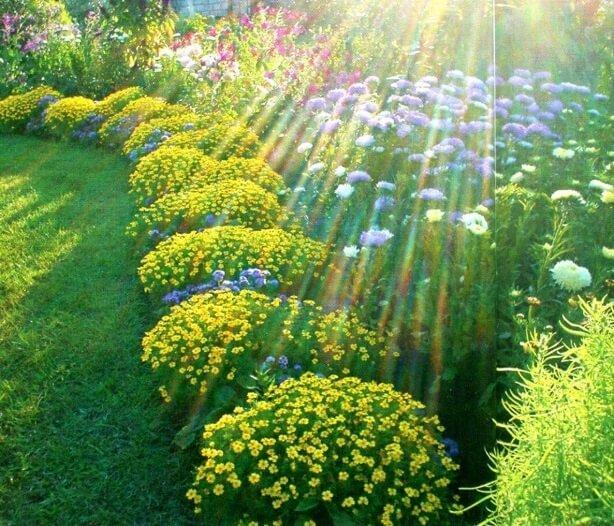 If the placement is expected to make a flower bed near any fence or the fence, then it should be closer to the plant tall crops. Their length also should be reduced in accordance with how far will depart mixborders on the site.
Types of plants used
Examples of continuous flowering beds there are very different, depending on what kind of effect it would be desirable to give the site.
Flower arrangements usually have names that are in tune with the times of year.
Spring tenderness