Parents - the most precious thing we have. These are people who know and understand us better than anyone else. And like most in the world.
The story told Brenna Martin confirms it a thousand times.
Graduation at the school my father said that he had a gift for me. I thought it was some stupid card, but what I presented was truly invaluable. After the award ceremony dad handed me a Dr. Seuss book "Places where you'll go." At first, I just smiled and said that it was a lot to me and I really like this book. But he replied: "No, you open it»
. On the first page I saw a small paragraph, written by none other than my teacher from the kindergarten. I'm kind of starting to understand what was happening, but still remained in disarray. The Pope said: "Every year for the past 13 years, ever since you went to kindergarten, I came to every teacher, coach and director, so he wrote something about you in this book»
Teachers who taught me in junior high, they say that I "went with pigtails and often giggled," but the high school teachers have noticed that I was "clever and observant." But the fact that all of them catches your eye - this is my sense of humor and love of life. I can not put into words how cool to get such a gift: to touch a nerve, full of nostalgia and fond memories
.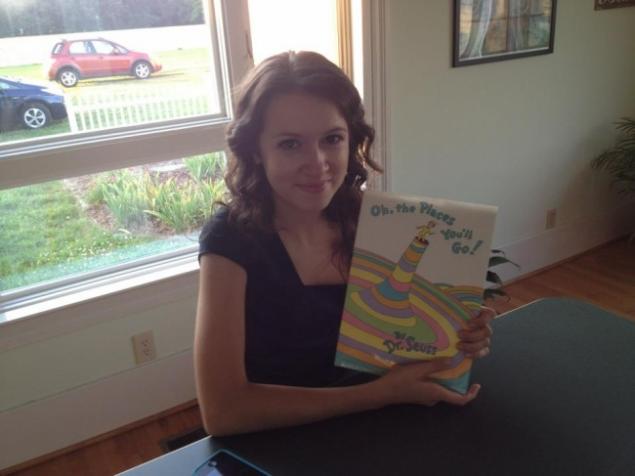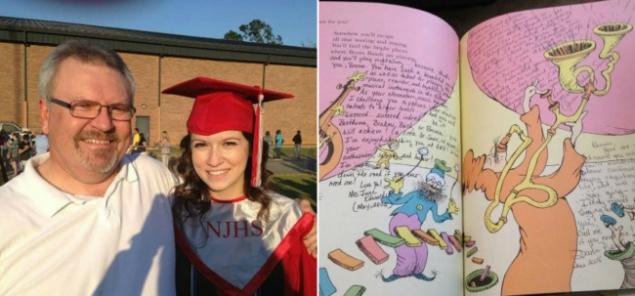 Website could not penetrate this story. Surprise that prepared dad his favorite daughter, is really a success.



The source text and photo: Brenna Martin
Translation and adaptation of the Website



via imgur.com/a/HgZZF