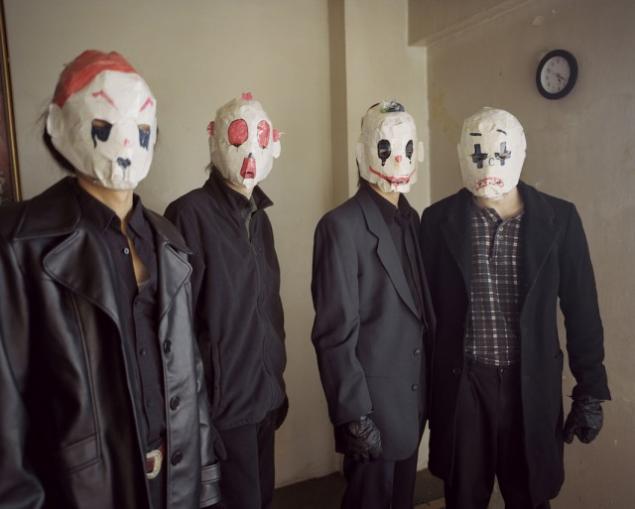 For 14 years, six brothers Angulo with his mother and sister almost never left the apartment in the Lower East Side. The authoritarian father kept them locked up to protect against the dangers of New York. About the outside world know the guys mostly from the films, which looked at a large number, and then set scenes. They themselves were making the scenery, props and costumes.
The incredible story of how they gained their freedom, is narrated in the documentary film director Crystal Moselle "Wolf Pack» (The Wolfpack). Ribbon was awarded the grand prize at the film festival "Sundance» (Sundance Film Festival) last year. In this story the photos told Dan Martensen (Dan Martensen). In December, he published the book "Wolves, like us» (Wolves Like Us).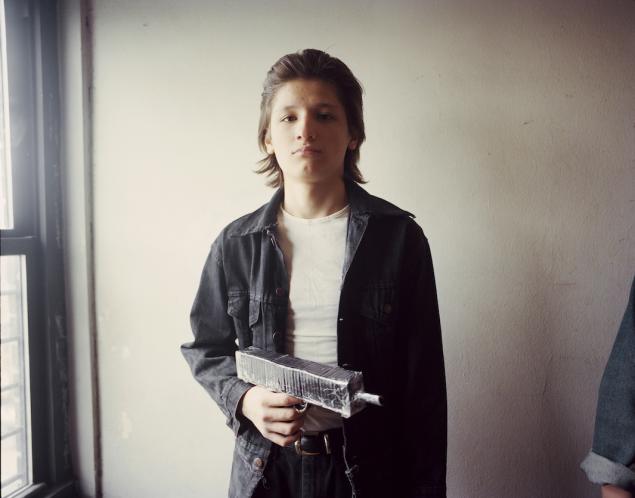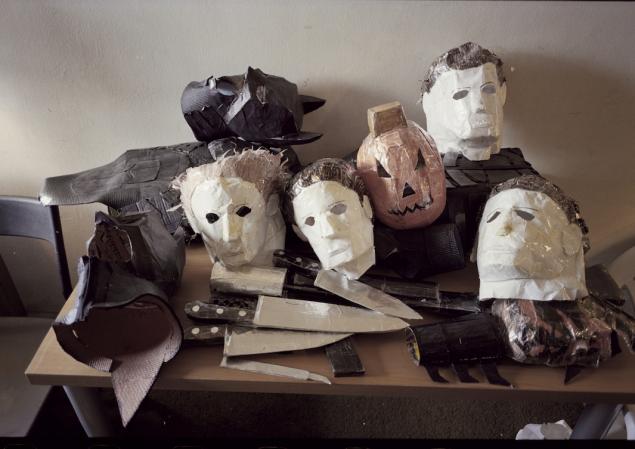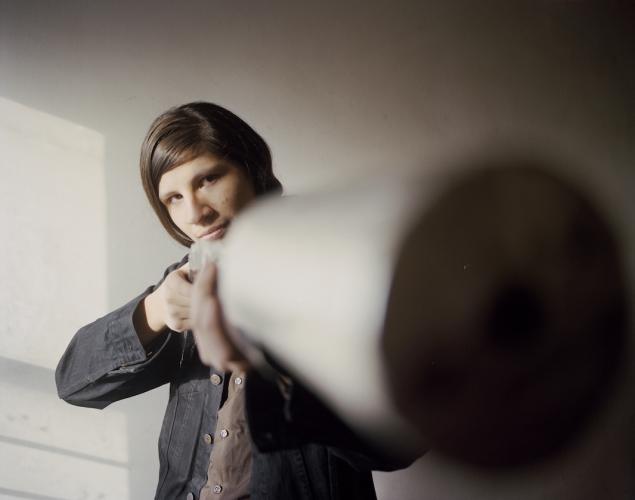 Crystal Moselle met long-haired brothers and sisters in the street in 2010, shortly after they began to commit secret forays out of the house and explore the city on their own. Martensen and Moselle met in 2009 when working together on a project for «The New York Times». Shortly after the start of filming she asked whether he wants to take a picture of the boys do not.
"I'll try to reproduce as accurately as possible as Crystal said:" You have to meet with these guys, you just die in amazement. " There were a controversial and it was not exactly what I wanted. But Crystal would not say such a thing about anyone, "- he said
Martensen.
When the photographer first met Angulo, they were all dressed in leather jackets and black ties - looked like the main characters from "Reservoir Dogs." Hair income mainly to the waist. They were silent and kept together, in front of the camera seemed receptive, but relaxed. Martensen continued to photograph them every few months over the next five years. He went with his brothers throughout the city and beyond, also spent time in their apartment.
"In the center of the project turned out to be fantasies of boys, not their situation in life or family life, or prehistory. I would like to dedicate photocycle to the world that they drew in my head and how it manifested physically through role-playing games, creating costumes and so on ", - he said
.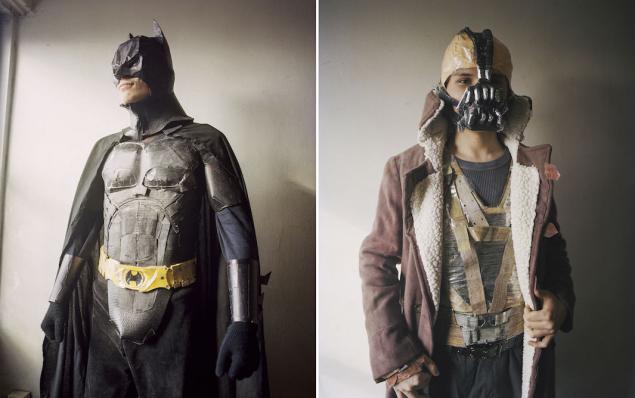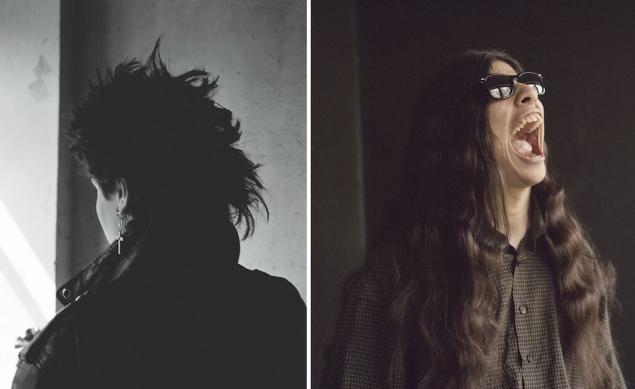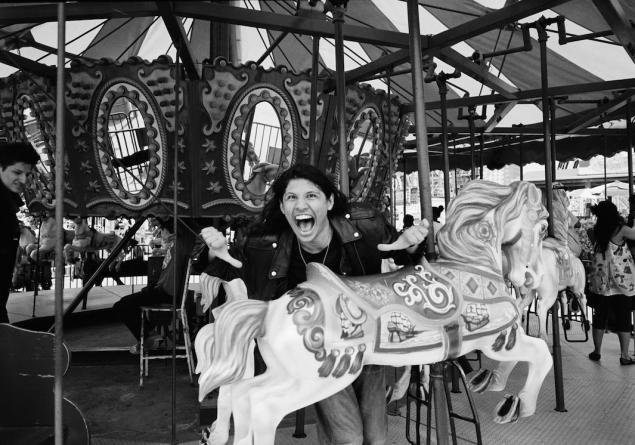 In the eyes of the photographer brothers life completely changed when they achieved independence, confidence and reputation. But they still have not lost what made them so special.
"Despite the dramatic changes in their lives, they are the same kind, sensitive and cute guys with golden hearts, as it was then, when I met with them. They are good to the bone, and prove the last five years, none of this will change. »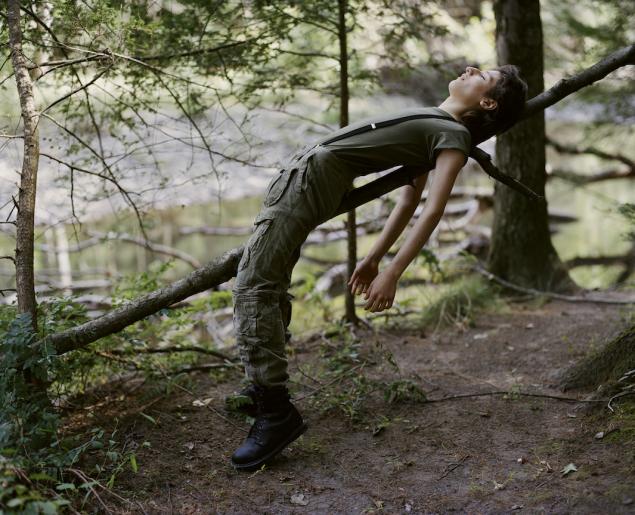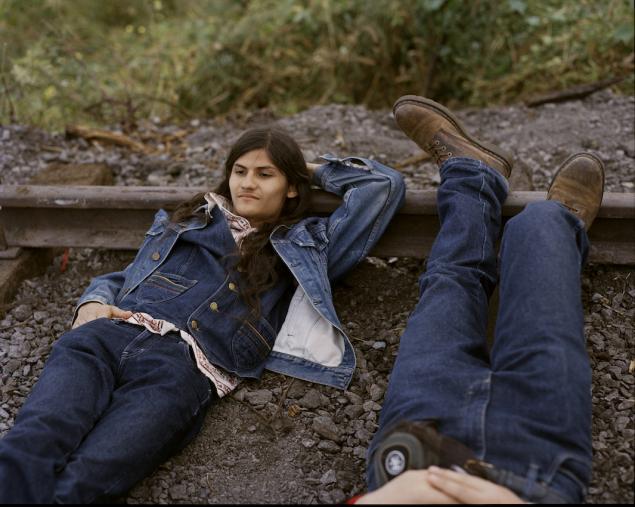 Your text to link ...