The site publishes a story, which is shared on Facebook Taras Zobnin. The story is so remarkable that collected nearly two hundred thousand people are indifferent from the likes! Editorial could not help but share it with your chitatelyami.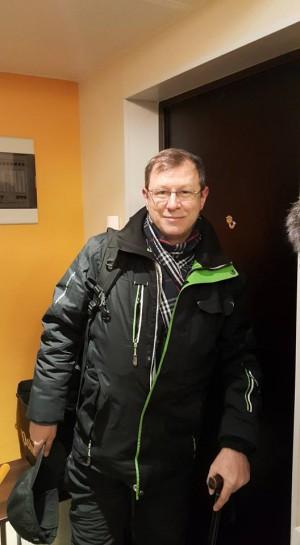 I was stunned! Attention to all who whines and complains about the life and work!
Today came to me a courier. The elevator door opened and out, limping, came a man with a stick and a backpack.
On his face was a smile.

I invited him into the apartment. Considering the product, I asked to calculate the total amount. And to avoid silence and rustling cellophane, asked how the weather outside. I must admit that I really wanted to know why it with a stick. I came from far away.

Courier said cool, and of course a lot of snow, and this moves it harder and often falls. And he raised his wand slightly. I said that I understand in such a weather with a bad leg is not very convenient. And he began to wonder how is it possible with a sore foot.

The man smiled and said that his leg hurts, because no. Of course, I could not conceal his astonishment, praised him and said he had a steep, that works. He smiled and said that it is very lucky to have this job, because it did not take him anywhere and he was sitting at home depressed. And now he is all happy. He says that a better look and feels good. This past winter he fell and injured his knee on his left leg so lain at home 4 months. He says he swam with fat and does not get into the prosthesis (and knocked on the thigh). From the sound, I realized that no legs at all. And he confirmed it to me immediately. And now, he says he has all the fine and it's time for the next client.

I asked him to photograph a positive infusion, and he agreed. We exchanged smiles, and my guest in a cheerful and chrome step disappeared behind the door.



via www.facebook.com/photo.php?fbid=10153906766414292&set=a.478427929291.261282.637079291&type=3&theater