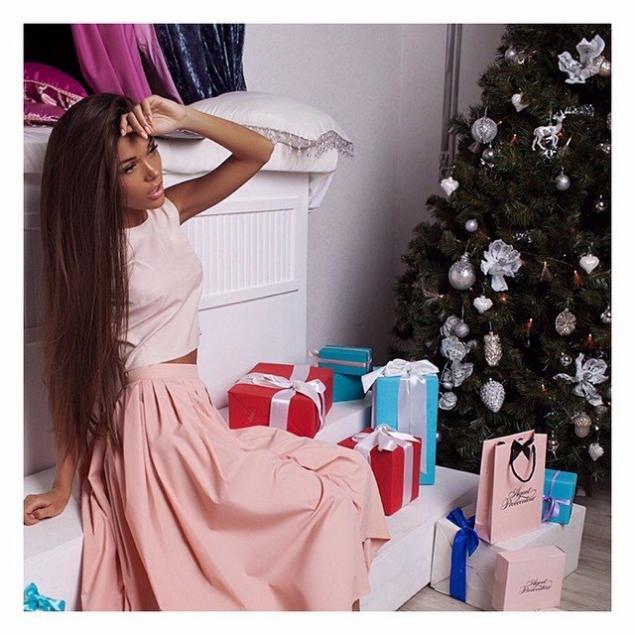 In recent years, it has become a household to celebrate the holiday, given the Eastern calendar.
2016 th will take place under the sign of the Fire Monkey, which means that it is time to stand out and let yourself be a little uninhibited ...
In favor with the Fire Monkey - Red and all its shades: red, crimson, coral, burgundy. Warm shades that are trapped in the flames, also suitable for creating an image of the New Year. Among them - orange, yellow, sand, brown.
Of the more muted palette, you can choose the colors as close as possible to the natural coloring of the monkey and its habitat: coffee, green, khaki, black, green.
The symbol of the New 2016 likes to be the center of attention, and therefore, all shiny and sparkling - her liking. Do you want to please the owner of the carnival - celebrate the New Year in a dress of golden or silver color.
Dress Length does not matter: it can be a short cocktail and evening at the floor. It is important to make a seductive emphasis on any one area of ​​the body. It may be open legs, bare back, high slit, bare shoulders, cuts on the sides, etc. But you can not show too much, otherwise the risk to cross the line of vulgarity.
Thinking about holiday dress, pay attention to the decoration. This time hits New Year's Eve will be all shiny and golden. Precious stones are appropriate and red colors - ruby, garnet, hyacinth, carnelian, etc.
Try for a New Year's Eve and the following year to shine. And it's not necessarily the glittering jewelry or your outfit. This may be your sparkling humor and extraordinary intelligence. These qualities are fully characterized by the mistress of the coming year.
Adorn themselves for a year continuously with the same jewels will be boring and brilliance of mind never get bored!