The brain - is, of course, not muscle, but he needs regular exercise to stay in shape, to be able to solve the most difficult life challenges and to respond quickly. One of the easiest ways to maintain the "gray matter" in the form of - riddles and puzzles. In logic, on intelligence, the ability to think alternatively at math, on anything.
Website publish problem, the answer to which can be found only considerate person, thinking flexibly and unconventionally. It may seem that they do not have the answer to, but otgadka - simple and lies on the surface.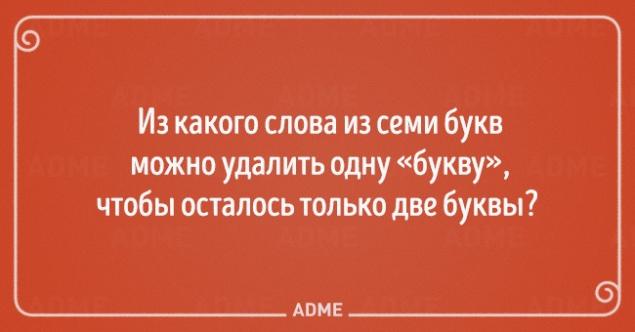 Answer





From the word "primer" remove the letter and only the "pi».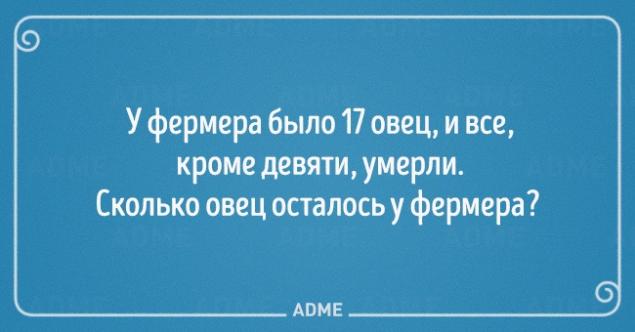 Answer





It survived 9 sheep as it was provided.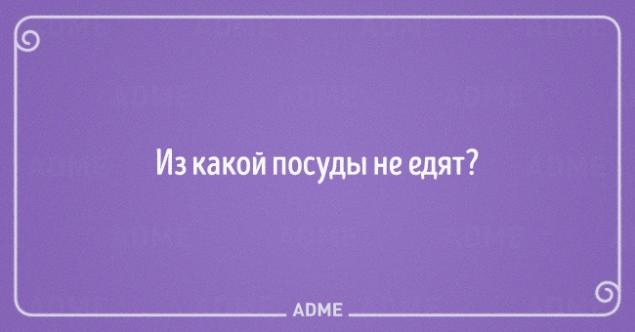 Answer





From empty.









Answer





To go out immediately after the start of the new year.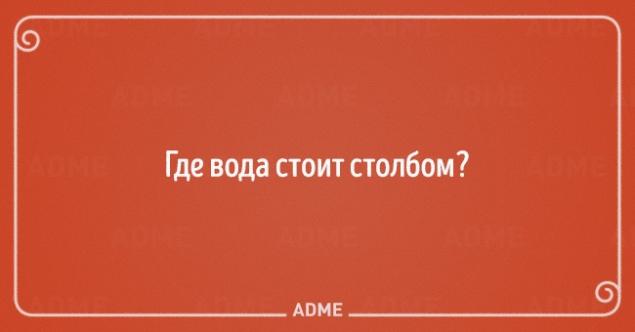 Answer





For example, in a glass tube ...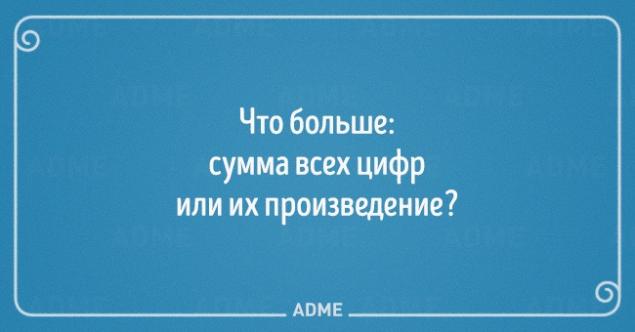 Answer





More than the sum, since the product is equal to 0 (one of the factors - is the number 0).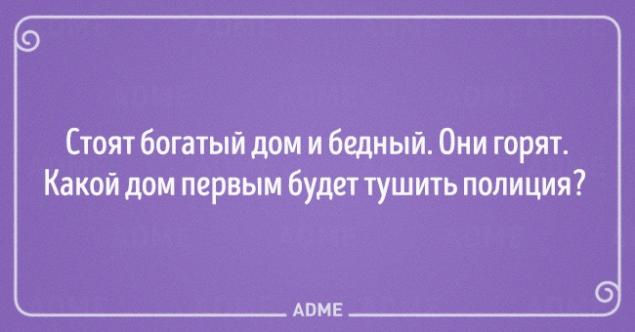 Answer





Police did not extinguish the house! There will be nothing to extinguish.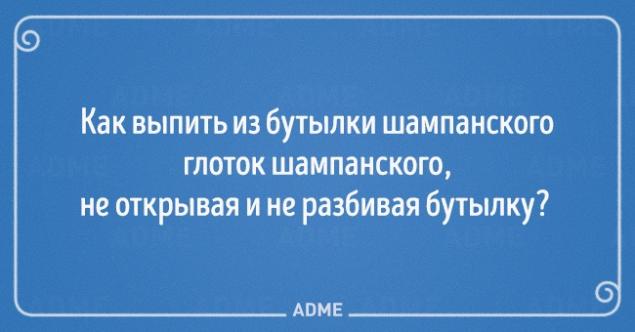 Answer





Turn the bottle, pour into a mockery of the bottom of a champagne bottle and another drink.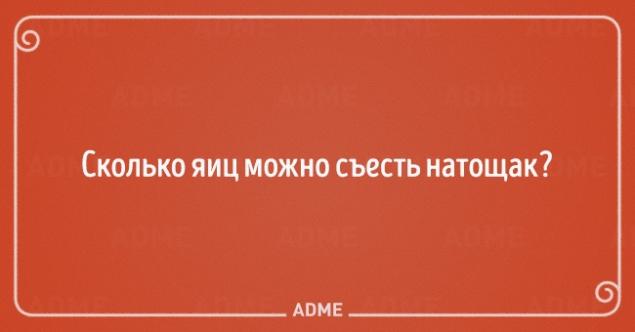 Answer





Only one. All of the following are not to be eaten on an empty stomach.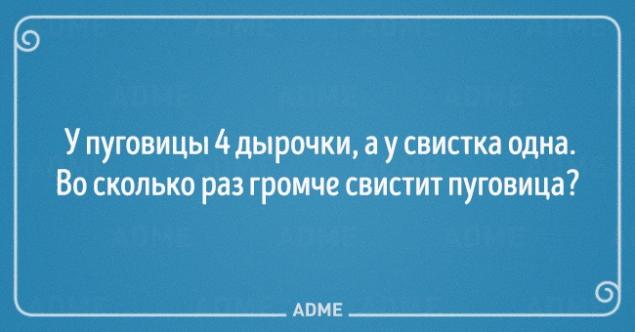 Answer





Button did not whistle.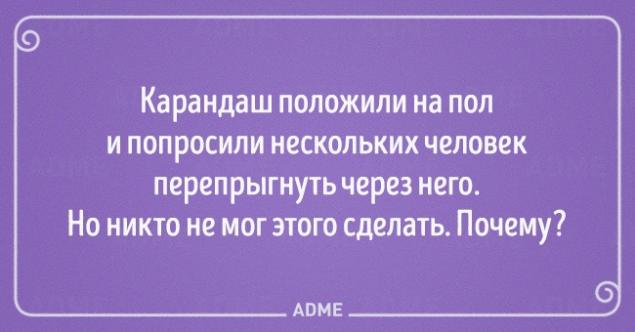 Answer





He was put next to the wall (flush).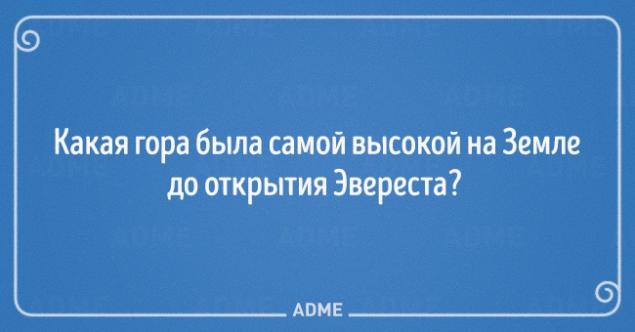 Answer





Everest. Simply it has not yet opened.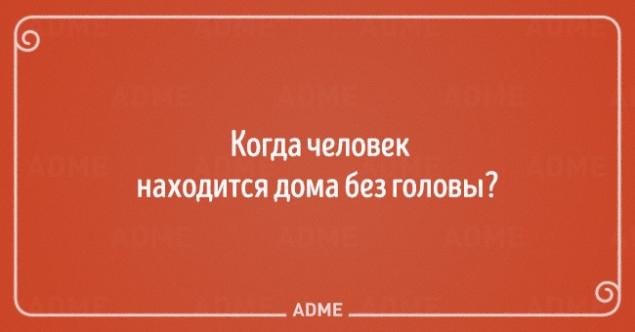 Answer





When he looks out of the vents.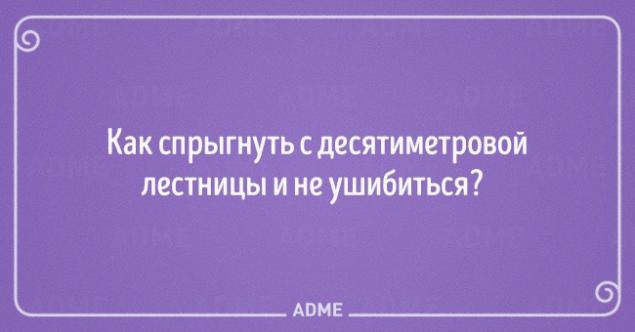 Answer





You can jump with the bottom step or put a ladder to the ground.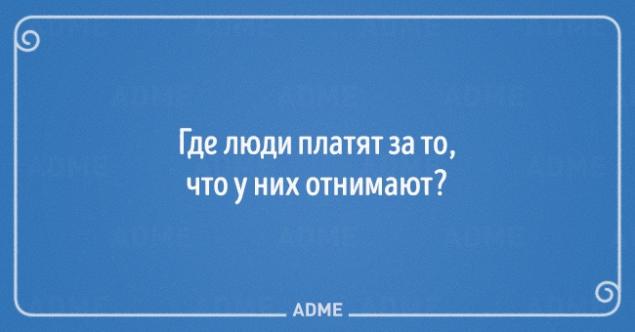 Answer





In the barber shop.





20 children's puzzles that are not every adult

The puzzle for the genius

via www.adme.ru/zhizn-nauka/zagadka-dlya-geniya-862310/