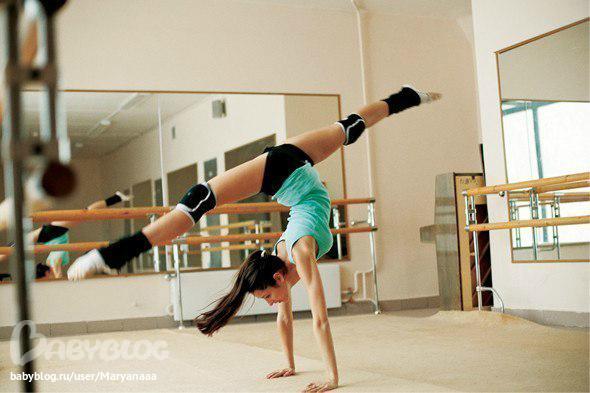 If the right split is obtained, but not the left, or vice versa?
When working on a flexible, pay attention to how symmetrical you stretch the muscles on the right and left sides of the body. Pay more attention to the lagging side.
This asymmetry may indicate how you use your body in the past, and can easily be corrected with regular stretching exercises for a few weeks. Also, it may indicate the presence of certain physical problems that require attention. Maybe your body is trying to compensate for the weakness of one area of ​​the body due to the strengthening of the other.
If you have been a significant imbalance between the two halves of the body, consult a specialist - for example, a sports physician or osteopath. This expert could find (and fix) the cause of which is unbalanced and muscle tension (spasm, displacement, pinching, etc..)
Asymmetrical muscle tension can lead to asymmetric exercise technique, which sharply increases the load on one side of the body than the other. This increases the risk of serious injury.
In addition, the asymmetric stretching, as well as asymmetrical power loads can lead to a gradual displacement of the vertebrae, joint deformity, scoliosis, and other problems of the musculoskeletal system.
Drag right and stay healthy!