Some famous women with age only slimmer and prettier. They were lucky to genes or plastic surgeons? Such questions we asked Jan Laputina leading program "Time of Beauty" on the channel «Home».
Ian, daughter of a famous plastic surgeon Eugene Laputina, well versed in all the latest methods of grooming. But do not pretend to absolute accuracy of their "diagnosis". What do you think about the successful or unsuccessful "plastic" celebrities?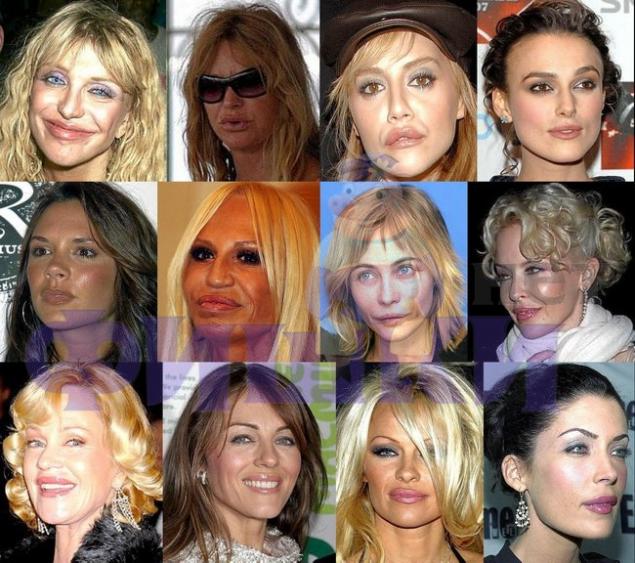 Courtney Love
Changes seen. Lips become chubbier: it seems they put filler or gel. Filler - a substance that dissolves over time, gel - remains forever. I rarely see good results of such operations. And then it did not work in the best way, too much.
Goldie Hawn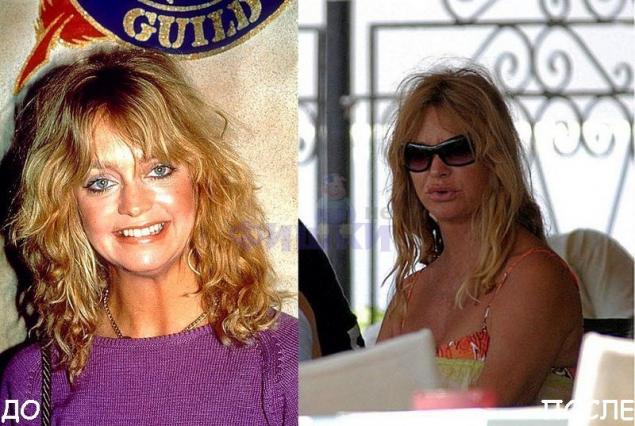 Here it can be assumed unless the contour plastic. No more serious intervention is not noticeable. Noticeable ptosis, ie omission of soft tissues. Perhaps it makes Restylane injections. Nothing more serious is not noticeable.
Brittany Murphy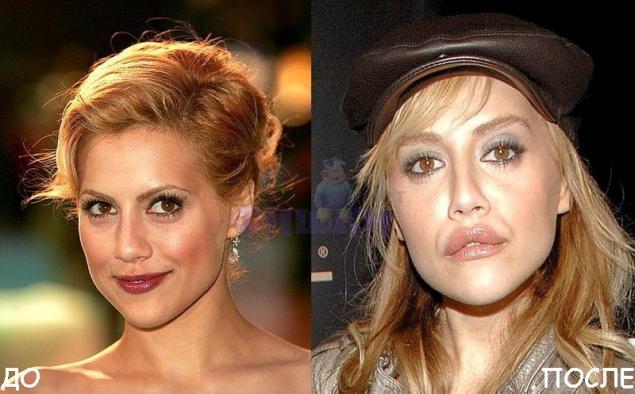 Obviously, she has increased her lips. And I can not say that turned out beautifully. Perhaps, however, photo taken shortly after the procedure, and it just has not slept swelling. Swelling seen in the area of ​​the nasolabial sweet. Maybe so spread edema when administered filler on the lips, and maybe it's in some kind of injections made not the best way. In the skin of the forehead, likely to do Botox injections: eyebrows raised high unnatural skin perfectly smooth. In its natural form Brittany likes me a lot more.
Keira Knightley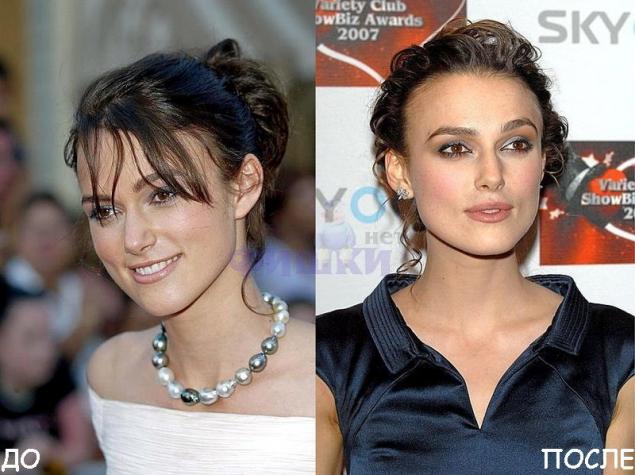 Cyrus is not much different in these two photos. It can be assumed unless a slight correction of the nose. When she was done, it is very harmonious, natural beauty is not spoiled.
The upper lip is the second photo plumper, but I would say, the fact that the smiles on different images, different stretched lips. If there was a slight increase made upper lip - that very well, looks organically and naturally.
Victoria Beckham