In an effort to meet the ephemeral ideal of beauty girls are ready for any risks, including the costly intervention of a plastic surgeon. Often the result is worth the investment, but sometimes plastic surgery turns into unexpected consequences, and they can sometimes appear years after the procedure. So, before you - the Russian star, who became the victim of a failed plastic
1!. Masha Malinovskaya

TV presenter has repeatedly appealed to the plastic surgeon with a request to increase the lips, causing the upper lip Malinovskaya at some point began to resemble the unpleasant congenital illness - a cleft lip. Later the fashion for a huge mouth has passed, and Mary returned to their old mouth neat shape.

But if the lips without problems returned in adequate condition, the operation to reduce the exaggerated bust Malinovskaya ended in failure. In 2014, Mary has filed a lawsuit against his plastic surgeon: he managed to insert the star breast implants of different sizes

.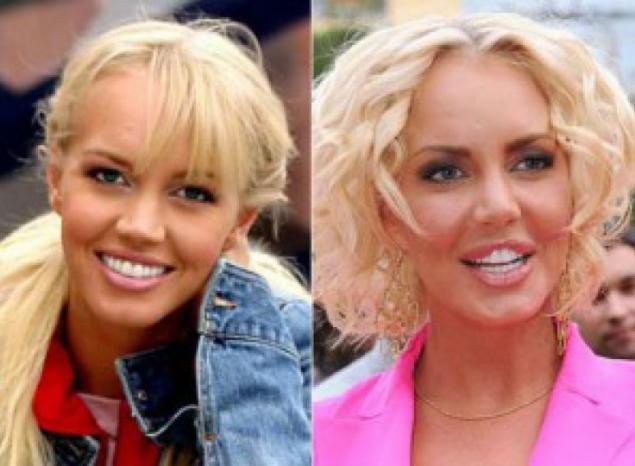 Masha Malinovskaya dreamed of enticing full lips

2. Oksana Pushkin

In 2003, the presenter, which celebrated its 40th anniversary, has decided to remove age-related changes using mesotherapy - a course of subcutaneous injections with nutrients. Friend Company was figure skater Irina Rodnina, which at that time turned 54 year.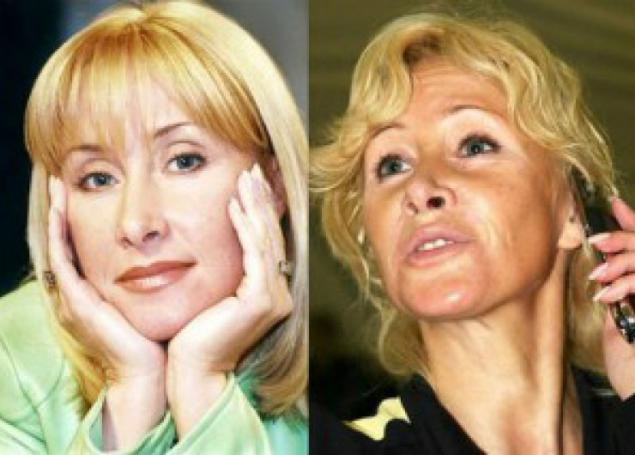 Oksana Pushkin unsuccessfully passed mesotherapy

course Procedure to meet the expectations of girlfriends, and a year later they ventured on a second course. During the injection Oksana Pushkin noticed that the doctor uses a non-sterile syringe. After a week on the face appeared leading a small bump that grew with each passing day. As a result, the entire facial skin is covered with lumpy formations and acquired an unpleasant connotation. At the beautician was a criminal case, and Oksana long eliminated the consequences

3 unsuccessful "rejuvenation.". Masha Rasputina

In 2000, Masha Rasputina married dollar millionaire Viktor Zakharov and got uncontrolled access to the capabilities of plastic medicine. Only that has survived generations singer has regained its former harmony, pulled the chest and face. But this did not stop it: Masha soon increased to bust absurdly disproportionate sizes and dramatically redrew the face. From previous appearance Rasputina remained, perhaps only a "branded" dimples.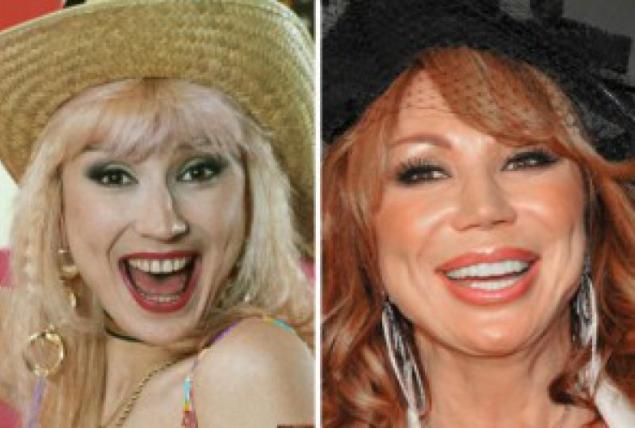 Masha Rasputina fully corrected appearance

4. Anastasia Vertinskaya

In the mid-2000s did Vertinskaya lift in a foreign clinic, and even then, many have accused her of loss of individuality. Over the years, the effects plastics have become more visible: apparent scars along the hairline, his lips began to lose shape

.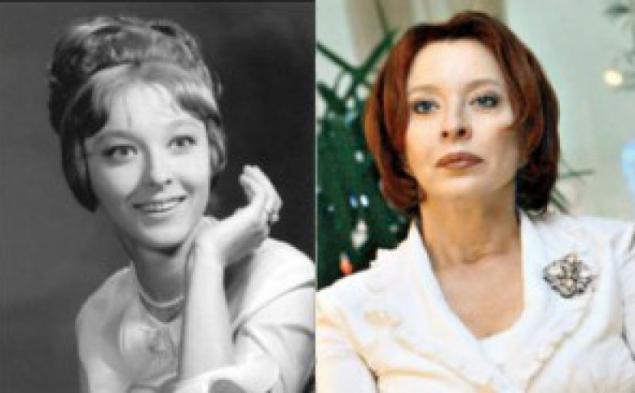 Anastasia Vertinskaya trusted foreign surgeons

5. Vera Alentova

Third in a row to lift turned Faith Alentova complications: eye become asymmetrical lips twitched, and nasolabial folds collapsed inward, disfiguring the beautiful face of the actress

.