Nike most expeditiously responded to the enchanting game Andrei Arshavin in the "Arsenal" against "Liverpool" 21 April at the stadium, "Anfield" Russian footballer saved his new team from defeat, taking the first of his career poker. He scored the goal of "Liverpool" four goals and has become not only the sole productive player, "Arsenal" is a match, but also wrote his name in the history of football in England. The famous "Enfield" has not seen such 50 years.
After only three days on the Russian sports site in the rotation has a banner Nike Football on the topic of the week in European football world.
This banner is an example of relevant content. Apparently, it is shown only on pages where it is specifically about Arshavin and the match.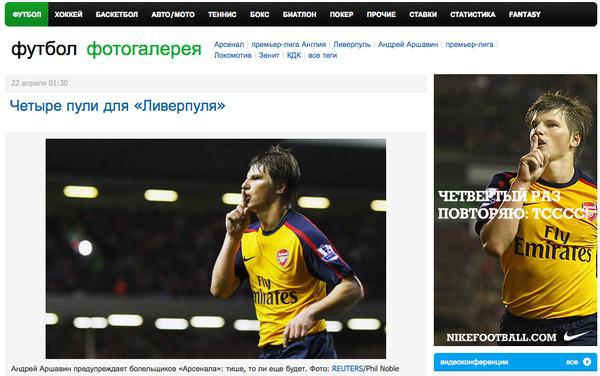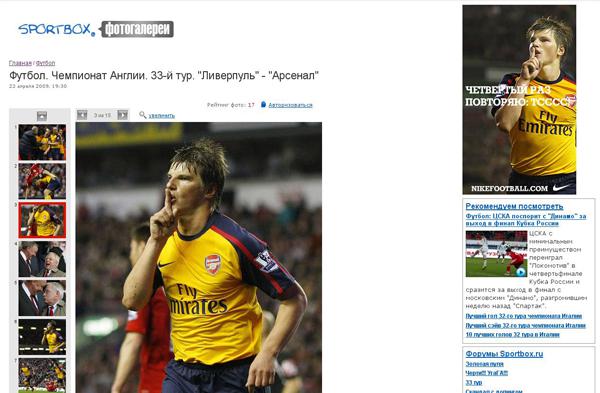 Nike is not the first time demonstrates the incredible for such a huge company the rate of reaction. One of the most striking examples include video, released on the eve of the final Nike Wimbledon 2007. Tiger Woods then in a very peculiar manner teasing wished his friend luck.
via / nike / 2007/07/10/19151 /