The complexity and comic relations Customer and the Contractor have been the subject of video parodiy.Otnosheniya Customer - Artist, Advertiser - creatives or Advertiser - Consumers are very fertile ground for creatives, allowing plenty mock painfully familiar to anyone who works on the side of the performer, situation.
Usually, the story of these movies based on the fact that the tone of the official talks transferred to ordinary everyday life, where the waiter and the visitor turned to the Contractor and the Client, and in a couple of advertisers and consumers.
If everything in life will behave as reklamistyKompaniya Microsoft launched the 2007 viral campaign with a very candid and truthful idea for many advertisers.
Geert Desager, trade marketing manager, Microsoft Europe: «The video makes some statements about the relationships between today's advertisers and consumers today. Rather risky project if you know that spot throws an unequivocal call to advertisers - our customers - to ask ourselves about the way in which they communicate with the target group ».
Heroes microfilm - a young man in a sweater with the inscription "Advertiser" and the girl in a pullover with the word "consumers." She requested a divorce because their relationship is not what they should be. The guy does not understand what the problem is and what he should do, believing that everything is going as needed.
Text video: i>

- Ah, there you are! Long time no see, you look great.

- Yes. Let's simple: I wanted a divorce.

- What ??

- I think you heard me well.

- Hey, come on! It is me! What's wrong?

- We do not talk.

- I have just launched a thousand TV commercials. Just to talk.

- Exactly! You decide when we talk about. And I do not have such an opportunity.

- We can talk on the web!

- Of course, but if I say, "I bought this product».

- You see?

- It is not a dialogue!

- And what about the printing of the campaign? M? Can you tell me what you miss on a billboard in Times Square. Such an 200-foot decoration love.

- You say you love me, but do not behave as if you love !!! This is so disingenuous!

- I do not znaaayu. But the agency told me that I genuinely funny, genuinely charming. They said, you like everything I do!

- Slow down! You're not doing radio commercials !!! Listen, you're funny or not, I have changed, and you're not. I mean, we do not even go to the same place. You're not even listening, yes?

- Discounts coupons ... You want to, do not you? Hey, come to the store and get them. Two words: reduced loyalty. I'm right? Here's the deal, huh? Well, let's just hug!

- If you know me, then you know that I do not care.

- I know you! Sweetheart, I know all about you! You're between 28 and 34 years old. Your online interests: music, movies, and laser hair removal. You're modest, but freely available income.

- I went out of here.

- Well broooos !!! Well, if you were not so. I will tell you this: go back tomorrow. I'll give you a chance to win a vacation in the Bahamas. Little chance, a tiny, but tactically he is still a chance. Davaaaay Well, everything can be like old times ...


If everything in life will behave as reklamodateliPosetitel in the restaurant, the customer in a hairdressing salon and the buyer drives to store all of a sudden start to persuade reduce the price because "it's not budgeted," "it is only a test job", "I will pay today a half, but I will be back and next time we will do everything at full price ».







Text video: i>

restaurant
- I'm sorry.
- Did something happen?
- Yes. I have a question about our bill.
- Listen.
- You see, it is not in our budget.
- What excuse?
- You know, I was in a cafe "taco" and it cost us about $ 12.
- Sorry, but we're not in a cafe, "Tako».
- But there was the same beef that here.
- You ordered the filet.
- All the same cow. I looked through, and I think that we could remove some items. We tried three dishes, yes?
- You ordered three dishes.
- Yes, we ordered. But is it ordered mean eaten? To be honest, they do not want us to have. Well, we agree to pay at this time, but you need to show us how you prepared so that we can do it themselves at home.

The store
- It contains the price of 19, 99?
- Yes.
- I expect to spend on it is only seven dollars. Okay, now I'll make a phone call, maybe I can find for you 8, $ 5. You can throw up to $ 8, 5? I do this not earn anything. You have to help me find a way out of this situation.
- Look drives a discount.
- I already looked, but I need this one. I know we can do it. Think of it not as a problem but as an opportunity.
- What's your name?
- Todd.
- Todd, we can work together.
- And yet 19, 99.
- Come to decide I'm the one who need it. I'll pay $ 8, 5, come back next time and buy at full price. Well?
- What?

The hairdresser
- What are we gonna do today?
- I would like to make the weave, but so far I can only pay for a haircut.
- So now we only do a haircut?
- No, no highlights, but I can only pay for a haircut. I'll pay for highlighting the next time, and now I just want you to be clarified my locks.
- Practically you want me to work for free?
- No, I do not want you to work for free. It's just going tests, to check whether my husband will like the new hairstyle. The next time you will be able to get the full cost of the service, if I like the result, but my husband - my new hairstyle. In principle, I agree to cover your costs, but it is the most that I'm ready to go.

If the designer will treat all customers vserezParodiyny movie tells the story of hard work and its results bedolagi designer, forced to work with three representatives of the customer at the same time, each of which has its own very fickle and views on the future logo.
For example, the work of one designer with three marketers spot refutes the conventional wisdom that one head is good, two is better. Perceiving seriously all that they offer, starting with the brief amount in five volumes, and ending with his constant amendments, designers spend their time and nerves to create a nightmarish stop sign, whose appearance in the outdoor advertising causes accidents on the roads.

The video shows what would happen if stop signs did not exist, and one of the big companies would charge him to develop.





Text roller i>:

Marketing 1: People just do not know what to do in unregulated intersections.

Marketer 2: Some slows down, others are accelerated, a small percentage of drivers stopped, causing a traffic jam, and the other face.

Marketing 1: So we need a sign that would be forced drivers to stop their vehicles before continuing the movement.
Designer: That is, in essence, we need a sign saying to the people that need to stop.
Marketer 2: In fact ... If you look at page 16 of your brief, you will see that 30% are women UDTS.
Designer: UDTS it ...?
1 Marketing: Managing household vehicles. But do not ignore the other 50%, which according to our preliminary estimates are men.
Designer: Well, that is our target audience - all drivers.
1 Marketer: None. First of all, we are targeting women, but men, too, in the second turn.
Marketer 2: Look please, if you do not mind, all of these materials. We need to stop the power!

The next day, the designer shows the final version of a stop sign.

Marketing 1: Oh, I like it.
Marketer 2: Well, yes, but we had some additions to the brief we gave you yesterday. I think we have an opportunity to tighten our little message. The main remains to get the driver to stop, but should also be reminded of safety rules and add the logos of our partners.
Marketer 3: And what about color. We really like the red. Therefore, it is necessary to clarify a couple of colors.
Designer: So do pink?
Marketer 2: Given that we aim primarily at women, it is a very good option.
Designer: And what about our secondary audience - men?
Marketer 3: Let's set the crossroads female pink stop signs, and male - blue.
Designer: What kind of crossroads for women?
Marketer 2: I understood everything: make the sign of half-blue and half pink.
Marketing 1: Brilliant! Today finished.

The next day

Marketing 1: A logo should be removed, and the other to make bigger. and the words "Stop" visual way.
Marketer 2: Some people simply do not read, you know?
Marketing 1: Could we try to work in a slightly different way. I showed a sign of his daughter, and she did not understand.
Marketer 2: Circle of reminds me of the 90's. Try a different form?
Marketing 1: Can soften the tone of messages?
Marketer 2: And add the address of the site in case people want to get more information.
Marketer 3: And to add mark "New". Of course, if you do not difficult?
Marketing 1: Let's add a picture traffic jam. And smiling people, reminds the driver to stop at the crossroads - it's fun.

The next day

Marketing 1: Amazing! You did a great job.
Marketer 2: And were able to fit all of our requirements in the same sign.
Marketer 3: Health happen. If I saw a sign at the intersection, I would have stopped.
Marketer 2: Me too. Print and outdoor advertising in.

After the accident

Marketer 3: Friends, we were a bit disappointed with the results of testing mark. And we have a tiny changes over which need to work.

67 in stock! 25 Comments March 26, 2012 25 73115 132 298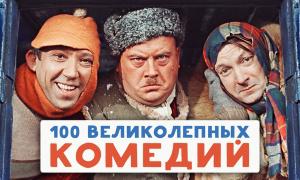 100 great comedies of all time


559 824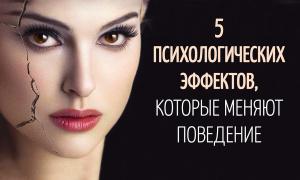 5 powerful psychological effects that change our behavior


510 676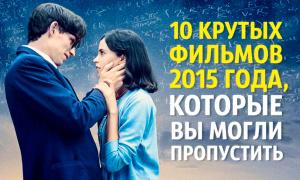 10 coolest movie of 2015, you could miss


489 812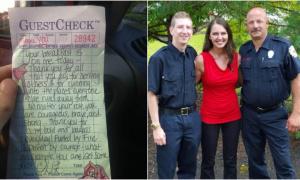 These guys were asked to score, but instead the waitress brought them a note


330 579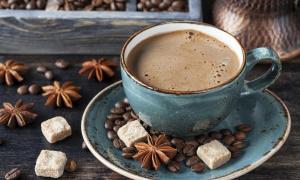 How does a cup of coffee around the world


240 627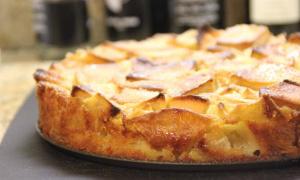 3 quick and easy recipe with apples