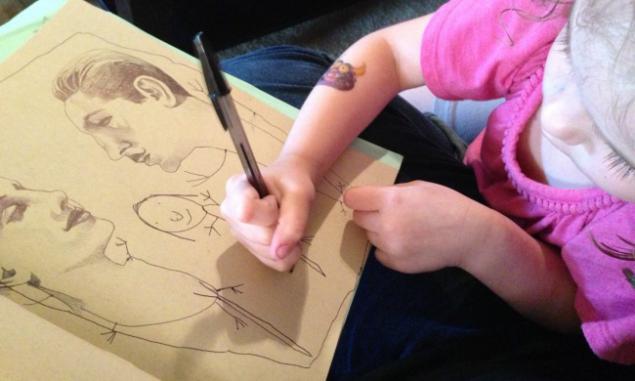 four-year daughter dorisovyvaet illustrate his mother hudozhnitsy.A started all of a sudden.
Seizing the moment, when my daughter was fascinated by drawing, Mika Angela Hendricks got a new, long-awaited ordered and a sketchbook. Anticipating the moment of creativity and seclusion, Mom is very risky: daughter learned well that all need to share, and a dark new notebook paper looked very tempting too.
"Before I could even head to finish as the daughter attacked me with shouts of joy:" Oh, a new notebook? Mom, let me show off! ". I gently tried to argue that she has her own album and your pencils: inner child in me resisted encroachment on my artistic treasures. "Mom, if you can not share, we are now in general this notebook clean and no one will be there to paint" - the words of my daughter scolded me. Clever girl! Do nothing, I had to share. "Let me your girlfriend Doris body," - she said ».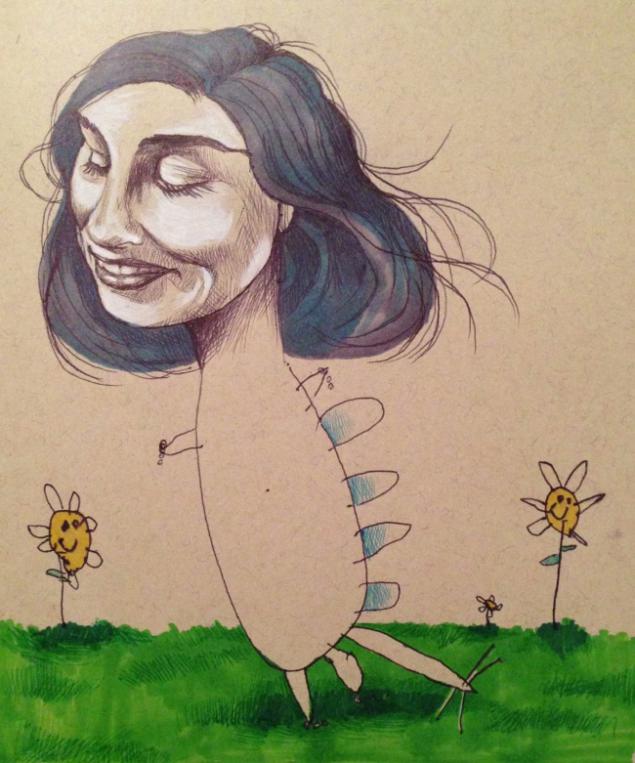 "Thus was born our first joint painting" Girl Dinosaur ". And you know, I liked it! The perfect combination of technology and my child's imagination. Then I drew a few more goals and daughter pririsoval them torso. I have never been able to guess who will eventually succeed: snail, a beetle, a mermaid or astronauts? »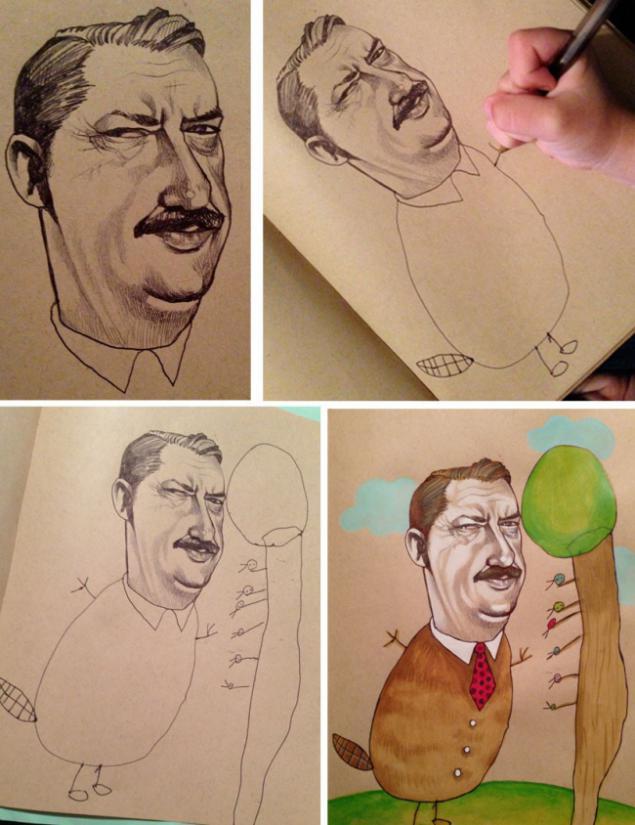 Mika Angela Hendrix family to share the results of creativity with readers of his blog and was not only a lot of enthusiastic responses, but also wanting to buy unusual pictures that embody the unity of childhood and maturity, imagination and skill, love and creativity.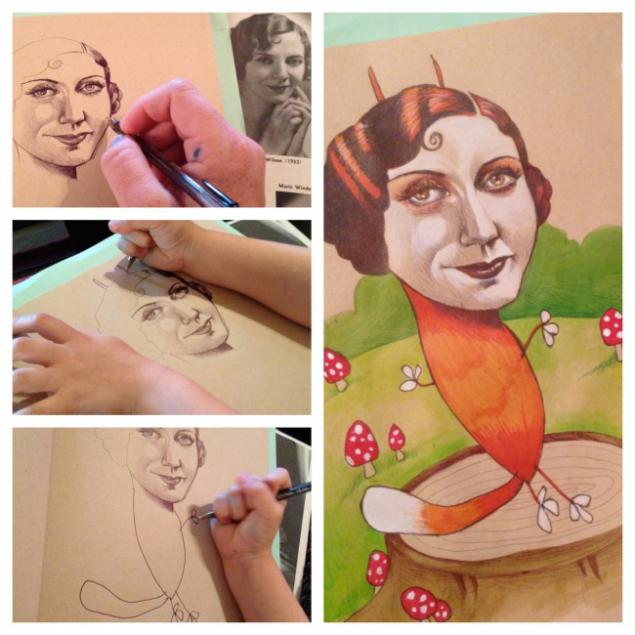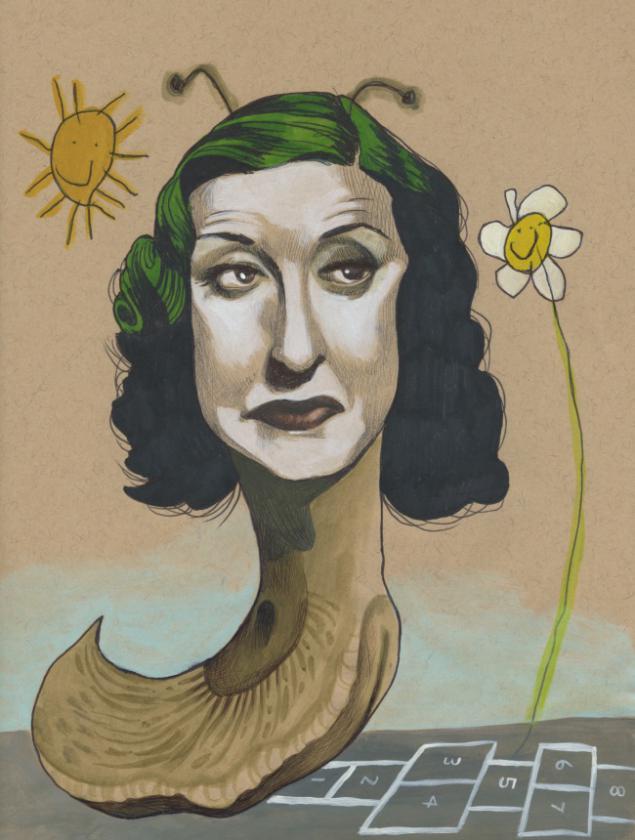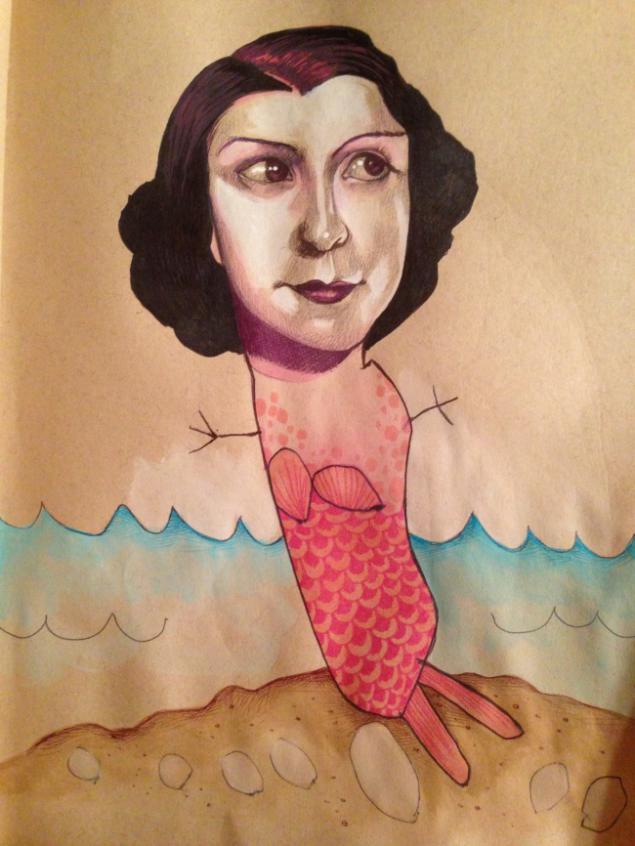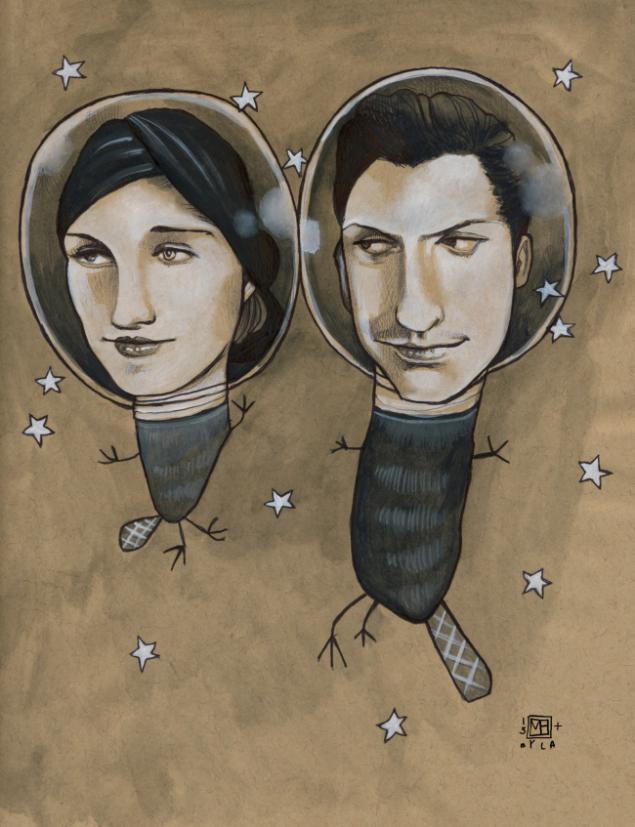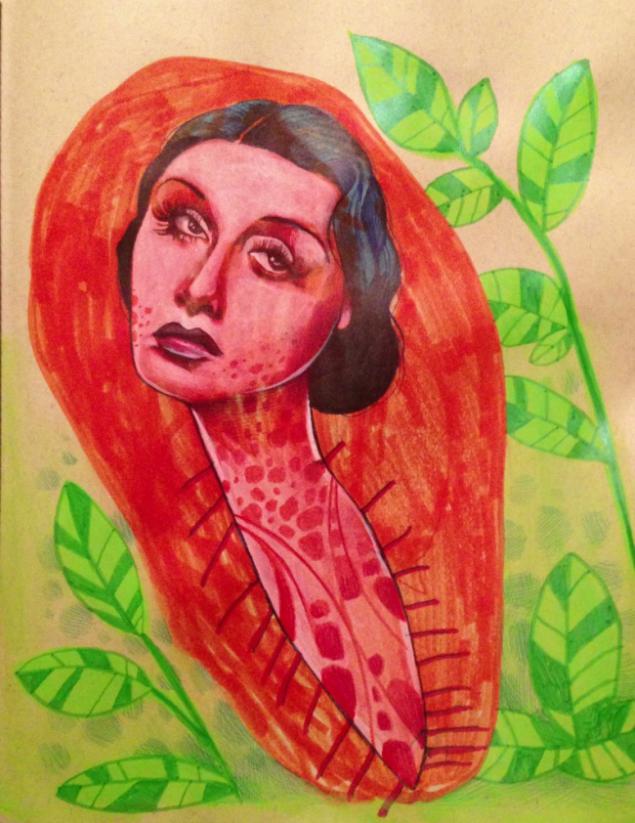 The youngest artist in the world
Toys, children's drawings stitched on
Little Monet
Children created for creativity
via
www.adme.ru/vdohnovenie-919705/deti-sozdany-dlya-tvorchestva-504755/