Photos, forcing another look at the popular tourist mesta.U each place has its own history. This idea photographer Taras Seth (Seth Taras) as the basis of its unique photo project "Know where you stand," made for an advertising campaign of the historical channel The History Channel. Everything is simple and complicated at the same time - the photographer took pictures of the documentary and combined them with modern personnel, but at a certain angle, to achieve the effect of presence. The resulting collage looks very impressive. Now, photographed against the backdrop of the Eiffel Tower, remember that Adolf Hitler stood at the same place.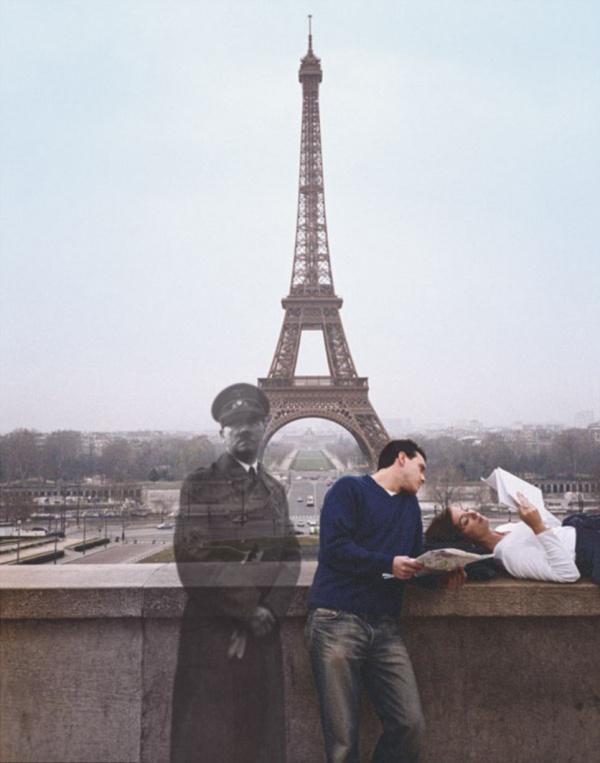 In 1940, the couple would not be so relaxed: it directly behind them was to Adolf Hitler.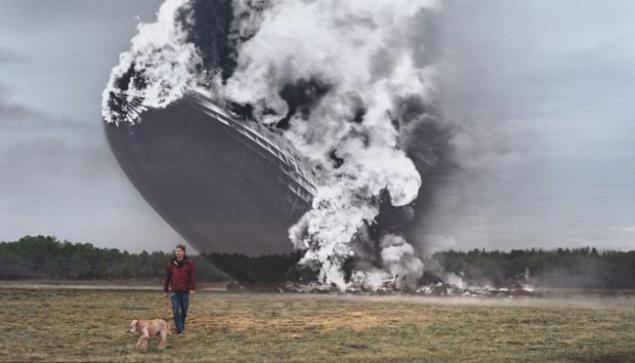 Young man walking with a dog, perhaps, does not know that, literally, "behind his back" in 1937 crashed airship Hindenburg notorious, coming in to land after a transatlantic flight. Then the ninety-five passengers managed to escape only thirty-five.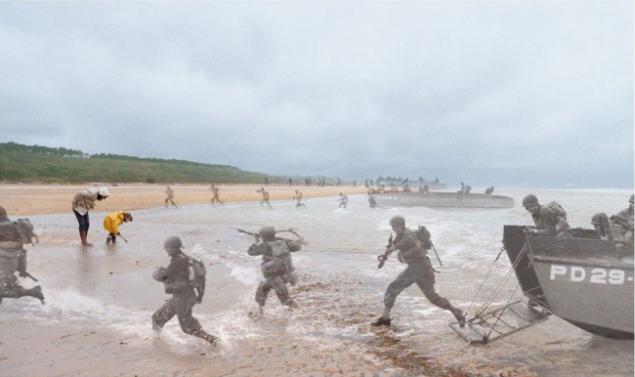 Young woman and her little daughter looking for shells on one of the beaches of the French commune of Saint-Laurent-sur-Mer (Saint-Laurent-sur-Mer). Little did they realize that on 6 June 1944 at this very spot during the military operation there was the landing of American soldiers.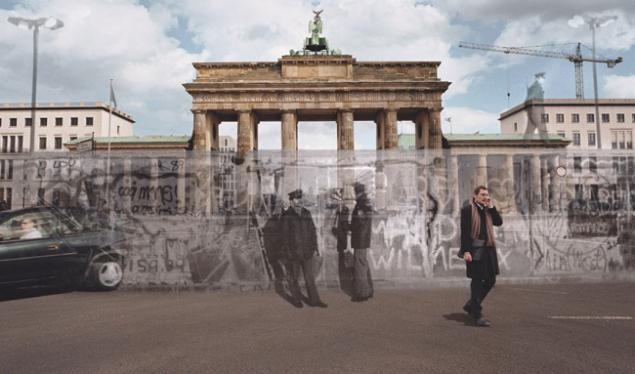 In 1989, behind the man, speaking on the phone, was the Berlin Wall, followed by - another world.
Photos of Seth Taras can influence the perception of the story - what once seemed distant events from the past, now looks close and urgent.
"Forget about the people who lived in this place to us and maybe walked along this same street - easy" - says a representative of the channel, which thus would awaken people's interest in history, to realize the historical significance of the place in which they live.
via # image1789755