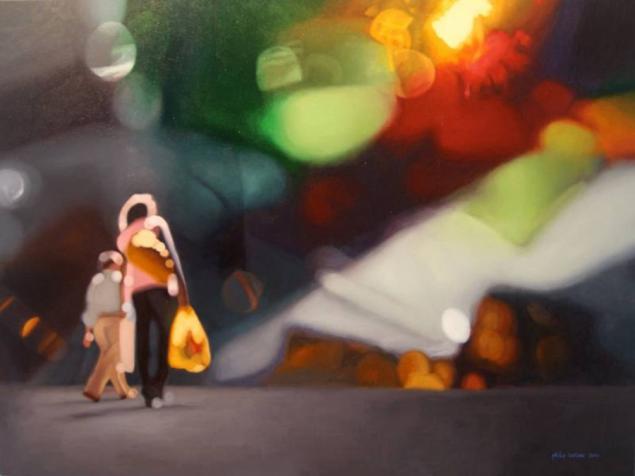 In the modern era of high-resolution images and flourishing creativity hyperrealism Barlow Philip (Philip Barlow) immediately attracts attention. However, the viewer takes some effort to force myself to look at the blurred silhouettes and bright spots on the canvases of the author. Probably because they see the world without glasses or contact lenses people with myopia.
Sunbeams Laurent Parsele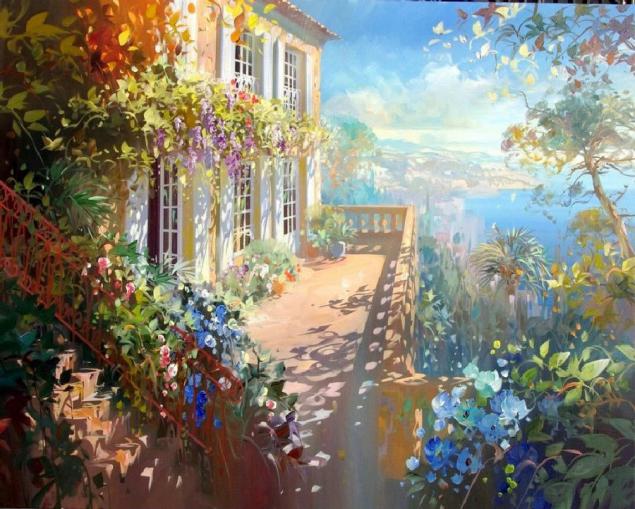 Painting Parcel Laurent (Laurent Parcelier) - is a wonderful world in which there is no sadness, no discouragement. In it you will not find gloomy and rainy pictures. On his canvases a lot of light, air and bright colors which the artist deals recognizable characteristic strokes. It creates the feeling that the picture are made of thousands of sunbeams.
The dynamics of the city in the works of Jeremy Manna