Ten million one hundred twenty three thousand six hundred fifty four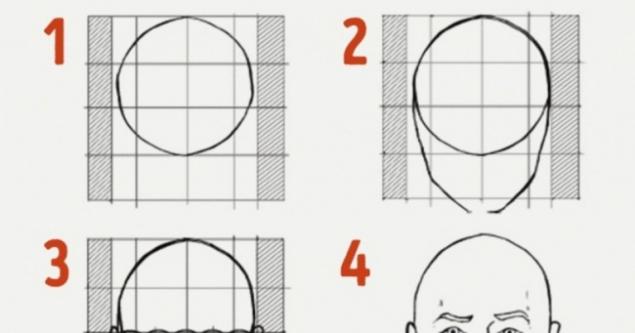 Sometimes, it finds such inspiration that just immediately sit down at the canvas. Come on, take the brush and... realize that I can't draw.
We at
the Website
decided to help future creators and have prepared a list of the best channels on YouTube, which you can use to improve your skills and to decide on first steps in art.
Figure
ProkoTV channel suitable for both beginners and professionals. You should pay attention to comprehensive explanation of the anatomy of the human body.
The Virtual Instructor is a professional artist step by step demonstrates how to create paintings using different materials. There are a lot of things, so the channel is good for those who started recently.
Drawing Art Academy — here you will not only help to understand the anatomy of the human body, but also tells in detail about the mistakes beginners.
SkulptuRu — speaking channel, which is explained in detail anatomy, drawing and oil painting, perfect for those who have already mastered the basics and wants to improve further.
The Drawing Database channel for those wishing to obtain a basic knowledge of color, lighting, shape, perspective and other fundamental issues. Lead lectures — Professor, Northern Kentucky University mark Leone.
Fine Art EBooks — the lessons of the famous Mexican artist will help to learn how to draw with a ballpoint pen, simple and colored pencils and even markers. In the process, the author completes the picture with detailed explanations.
The Drawing Hands — for those who have already mastered the basic techniques and wants to learn the technique of quick pencil portrait.
PoenDrawing - a large number of tutorials on creating optical illusions, which you can endlessly impress others.
Bradwynn Joness — on this channel student of the renowned Californian art school reveals the secrets and subtleties of a quick pencil drawing.
Artedegrass is a great channel where you can learn interior and fashion sketching.
Alphonso Dunn is a great source of advice and detailed demonstrations on drawing the human body, animals, and even architectural objects.
ChrisSamba22 shows the subtleties and tricks of realistic pencil drawing.
Circlelinemedia - helpful videos on drawing interiors and architectural structures.
My Drawing Tutorial — here you can learn a lot of useful in drawing individual parts of the face and body.
Creosfera channel of the Polish artist for those who are particularly fond of drawings of the interior and weapons.
Fine Art Academy — workshops posted there are a lot of examples for those who want to specialize in portrait.
Simple drawings — this channel is for those who want to learn how to do simple figures without much time expenditure.


Painting
Dari Art — Russian-language channel for beginners where you explain in detail all stages of work; presented lessons in different artistic techniques.
Watercolor is the watercolor painting.
Kevin Oil Painting — leading channel says oil and simultaneously commented on each step; available subtitles for the Russian language.
Imshingo — academic painting in different techniques for those who want to observe a professional and learn the secrets.
Lachri — here are painting lessons in different techniques: oil, acrylic, graphite, and a large number of technical tips for beginners and advanced artists.
Marcello Barenghi channel Italian artist creates amazingly realistic drawings with oil, acrylic, pencils, and markers, will help to improve his technique and discover new opportunities for those who are already advanced in comprehension skills.
Bob Ross Inc — a huge number of painting classes, Bob Ross, has long become a classic on American television.
Featured — many lessons on this channel devoted to a detailed analysis of the components: how to draw a wave, the night sky or the mane of a lion. The artist shares the secrets directly in the process of working on a painting.
Artjomalis — video lessons from the Philippine artist, mostly dedicated to painting with acrylic. Good for those who want to master the scenery.
Explore Acrylics — leading channel mark Waller will reveal the secrets of the acrylic, creating a work in front of you.
SchaeferArt — video quick painting with oil and acrylic paints — just a few minutes you will see how to create a ready to display work.
DrawMixPaint - on this channel the artist mark Calder examines in detail the good work and shows typical beginner mistakes, there are also video demonstrations of oil painting.
TOPARTreproductions is an incredibly exciting channel, where artists copy paintings by the great masters.
Michael James Smith Art channel for those who want to write realistic landscapes with oil — you'll see here not only the process, but mixing colors in close-up.
Wattsatelier - it contains videos, a quick painting from the masters of the renowned Californian art school Watts Atelier.
Paint Basket — great American artists, which shows the sequence of actions when working with oil, acrylic and watercolor.
Anime, manga, characters
Lethal Chris1 — this artist will show you how to draw characters for video games, cartoons and movies.
Wei Works - and if you want to learn how to draw the characters in graphite pencil, you here.
Debby Arts — here girl from Italy, fun draws manga and all kawaii and ready to teach all comers.
Doodle Academy — excellent lessons for those just getting started — even a child will be able to draw a simple cartoon.
Fun2draw famous Chinese artist Mei Yu teaches step by step how to draw anime characters, manga, game characters and cartoons.
VZAAGE — well, here gathered a crowd of artists, each of whom wants to demonstrate the art of creating characters. Ideal for those who are already adept in this matter and is willing to improve their skills.
How to Draw And Paint — if you think drawing is difficult, have a look here. Starting with the drawing of a heart you will gradually move to the creation of the image of the cartoon character.
Tuto Draw — melitski, characters and optical illusions from French Illustrator. Just nice to watch him!
See also
25 YouTube channels to learn to play musical instruments
Beautiful pencil drawings that easy to draw with children